The Lost Bible: An Adventure Paranormal Novel (Mystery & Action Fiction Book 1) by L Rosenman is a suspenseful ancient romance story. This is the story of Hanna a Jewish beautiful girl with green eyes. A girl that reaches her mid-life but has most of the important things missing from her life. She has no husband, no work, and in fact, nothing concrete to accomplish in her life. And there comes an ad from nowhere in a local newspaper that draws her attention. It is an altogether different kind of job. But it is full of dangers and risks. It is about hunting a lost copy of the Gutenberg Bible that is missing since the 16th century. She will have to join a professor for this riskful job. In this job, they will have to do a lot of tasks that are either very difficult or are full of high-risk.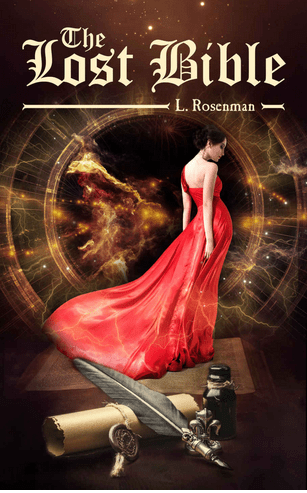 Those tasks are difficult to an extent that a lot of people earlier have failed. Despite their best of the efforts. And if they fall in the second category that is having high-risk. Then it is about facing highly professional criminals and might have to land in torture cellars. And then there is another challenge that is beyond their imagination. That is the crux of the story of The Lost Bible by Liora Rosenman. There are 14 chapters in this book. Haifa University in Israel is looking for a research assistant for their history department. The job is not simple. It is, in fact, an altogether different kind of project belonging to Renaissance era. Hannah has appropriate Masters degree as per the requirement of this job. She also fulfills the other requirements. Like, proficiency in one of the European language and relevant research experience.

The Lost Bible Is An Astonishing Historical Suspense Fiction
Does Hanna know what is there in store for her when she opts for this project? Probably she doesn't. The story begins with right kind of atmosphere. Gradually, it takes its own pace to take its readers along the high level of mysteries and suspense. In short, The Lost Bible will not disappoint you at all.