Well hello there October - I can't believe that you're here already! October is the time for Autumn and for darker evenings and for a lot less sunshine. It's also the time for Halloween and for my Husband Adam's 29th birthday. And it also marks fifteen years together for Adam and I on the 11th.
October always feels so close to Christmas too, of course we're still over two months away, but it feels so much closer, especially so as the weather turns colder, the light gets darker and the shops fill up their aisles with anything and everything Christmas-related. And it feels all a bit fast, because I swear I only just put the swimming pool away?!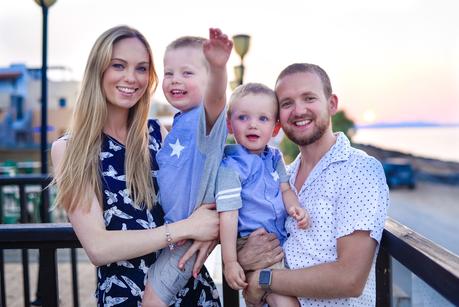 Our photos these months are highly likely to be the last summery ones for a while now. We went for a  big family holiday at the start of September to the very sunny island of Crete in Greece and it was just incredible - I haven't felt so relaxed in a long time (despite the mostly horrendous plane journey there and back with our youngest little boy who apparently loves aeroplanes but isn't such a fan of being on them for very long!).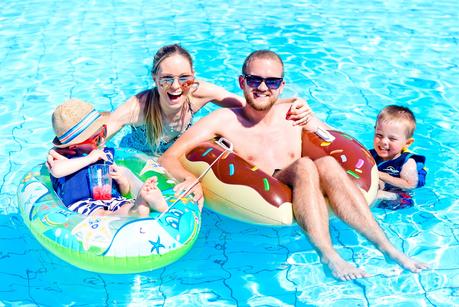 September was an overall really lovely month with the holiday and then my birthday whilst we were away too (which I spent around the pool, having an all over massage, watching the sunset and then going to Malia in the evening). Ethan started reception school when we came back and so far (touch wood) he's been getting on so well and has adjusted to being there full-time easily. Logan has also adjusted really well to having time at home without his big brother around. I'd worried that it would be hard for him, but he's actually really enjoying the one on one time that he's having with his Mummy and Daddy.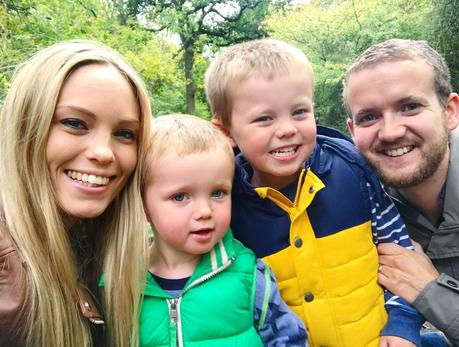 One thing I do look forward to with Autumn (despite being a summer girl at heart), is Autumn walks in the woods. I love how pretty nature looks in Autumn and I think there's nothing quite like a family walk in the woods whilst hearing the crunch of leaves beneath your feet and then heading home for a hot cup of tea and a cuddle on the sofa afterwards. We did that on Saturday and it was so lovely, the fresh air and the family time is the best. It's my favorite way to spend a chilled out day!
We've got a few plans for October, but nothing mad, we'll mostly be taking it easy and soaking in time together as a family on our family days which are usually Saturdays. We will be visiting Diggerland next Saturday and we've never been before, so we're looking forward to taking the boys (and I know my digger-mad Husband can't wait either!).
I hope September has been kind for you and that October is just as lovely.
Thank you for reading. Alex. xo


Save

Save

Save

Save