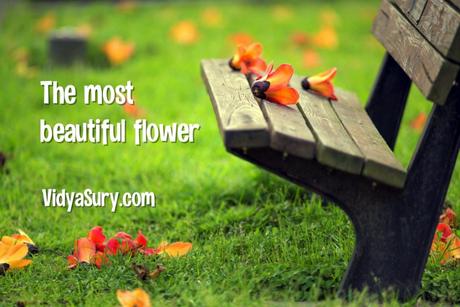 I read this poem, The Most Beautiful Flower by Cheryl L. Costello-Forshey-whose poems have appeared in the Chicken Soup for the Soul series of books-quite some time ago and yes, saved it for the Wednesday Wisdom series which I started much later. It's a lovely poem and brought tears to my eyes, because I felt guilty of sometimes brushing off a kind gesture when my mind was intent on focusing on my problems. So I don't really dwell for too long on these things, but the momentary freaking out is bad enough, especially if I fail to acknowledge a friendly word.
I remember, years ago, when I was buried under work, my Mom would try to cheer me up by making my favorite dish or reading out a passage from a book she enjoyed. I didn't always react pleasantly, being too wrapped up in myself.
It is all too easy to ignore a kind overture or a friendly smile from someone when we're having a terrible day. We're so caught up with looking at things solely from our points of view that we forget to notice whatever or whoever is around us. Some of us just go through life like that, rushing, barely slowing down to look at the beautiful souls that cross our paths, or taking time to smell the flowers
Read The Most Beautiful Flower.
The Most Beautiful Flower
But instead of retreating he sat next to my side
And placed the flower to his nose
And declared with overacted surprise,
"It sure smells pretty and it's beautiful, too.
That's why I picked it; here, it's for you."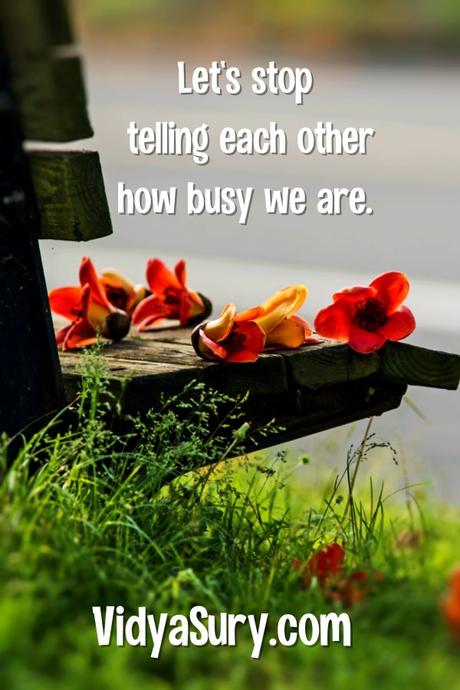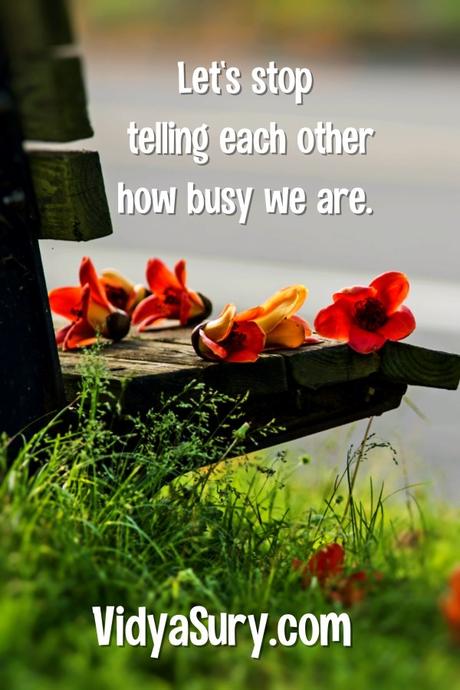 Did you enjoy the poem?
What do you think of The Most Beautiful Flower?
♥
Wednesday Wisdom is a series with short bursts of easy-to-consume wisdom in the form of stories, quotes, anecdotes, reflections, easy meditation, thought-provoking questions and humor.