With the rise in popularity of "Instagrammable Locations", it's no surprise that many young people are now choosing their holiday destinations based on how many Insta-worthy spots a city has to offer.
Now I may be slightly biased given that it's my home town, but in my opinion Liverpool has to be one of the best cities in the UK when it comes to Instagram eye candy!
And today I'm going to talk you through my guide to the best Selfie Spots in the city!
1) "The Wings" - Paul Curtis Artwork, Jamaica Street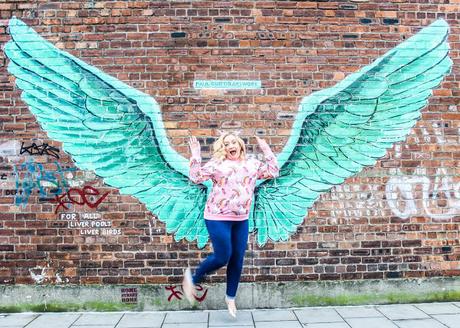 Appearing out of nowhere one day back in 2017, the now infamous Liver Bird Wings by local artist Paul Curtis quickly became Liverpool's best loved bit of street art.
In a recent interview, Paul said "It 

was make or break for me.  I asked for permission from the council, but every wall I wanted to use was either restricted or due for demolition.  I then went along the businesses on Jamaica Street asking if I could paint on their walls.  A lot of owners didn't want me to, but Deelyn (of Deelyn Jewellery) not only said yes, but was also very positive about it. 


The wall was perfect, but there is the threat that it may come down.  With that in mind, I kept the design simple. "


Simple it may be, but the Wings have quickly become a firm favorite of Instagrammers across the city - and they even attract visitors from afar too!

My own favorite part of the wings is the dedication to the women of the city that Paul put next to them..."For all Liverpool's Liver Birds".
2) The Florist, Hardman Street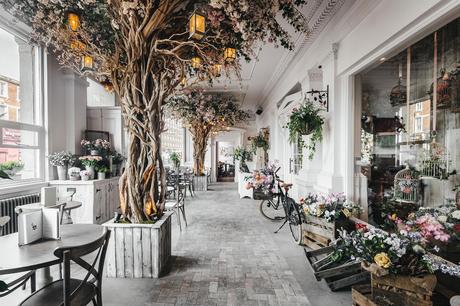 The Florist are a small chain of flower-inspired bars and restaurants that not only offer stunning cocktails and cuisine, but they also offer Instagram-perfection in their decor too!
Does it get any more Instagrammable than this?!
3) The Baltic Market
One of my favorite places to visit when I'm home is the Baltic Market - a trendy warehouse-converted to a dining hall and bar, which features pop up street food style stalls from some of the best restaurants across the city.
Every month the Baltic Market's traders come up with new and unique twists on their incredible cuisine, and it truly is the stuff of Instagram dreams! One not to miss!
4) The Albert Dock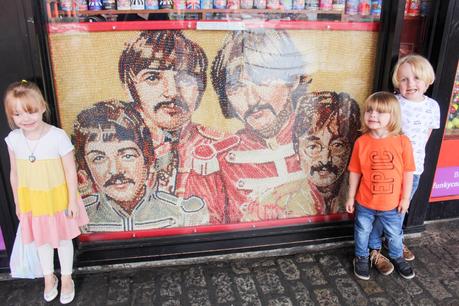 The docks themselves hold a certain charm and offer plenty of spots for a gorgeous selfie against the backdrop of the River Mersey, or the red-brick buildings of the docks themselves.
My own  best loved selfie spots here though are the ones featuring the Fab Four - Liverpool's most famous and loved sons, The Beatles. This art work made entirely of jelly beans in the window of the sweet shop is my favourite!
There's also new things popping up all the time, this colourful tower of rocks next to the Tate gallery was something we'd never seen before and it made for the perfect Insta-shot!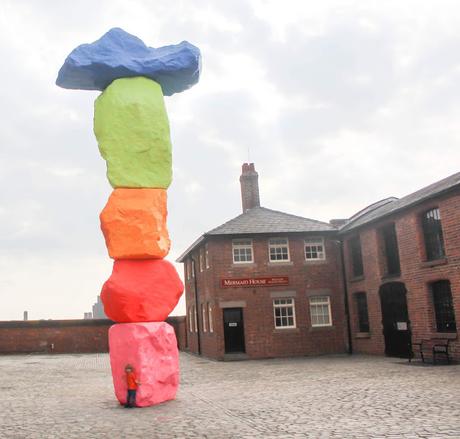 5) The Royal Liver Building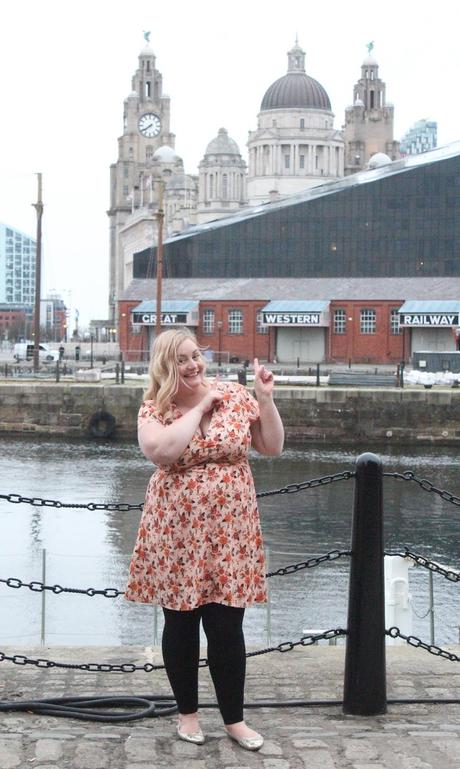 And of course, the most famous landmark in the city is our much loved Liver Birds which sit atop the The Royal Liver Building on the river side. (Pronounced Ly-ver, not liv-er!)


The Liver Birds have been here watching over the city since 1911, but the Liver Bird has been a symbol of Liverpool for over 800 years., originating in 1207 when King John was granted a Royal Charter to register Liverpool as a borough. He needed a unique seal to differentiate documents and sterling from his territory and he chose a bird to feature as part of his crest.

Their names are Bella and Bertie and each of them is said to have a special duty. Bella looks out to sea to protect the boats coming in to port, while Bertie keeps an eye across the city to protect the citizens of Liverpool. Legend has it that if the birds ever turn to look at each other, then Liverpool will cease to exist.

The birds are 18 feet tall with a wingspan of 24 feet, and are made of copper.

Have you even been to Liverpool if you don't get a photo with the Liver Birds?!


Of course these are just a handful of the amazing selfie spots across the city, there are also the tons of Super Lambanana's to find and there are always new things appearing too - it's always worth keeping an eye on What's on in Liverpool One if you're visiting!
Do you have a favorite selfie spot in Liverpool?
If you enjoy my blog, please consider following me on Bloglovin'