I've decided that I want to take more photos - yes, that is actually possible! ;) And that I want to document those photos more, I don't want them just living on my iMac anymore in my iPhoto library collecting dust. I have been doing lots of pinning lately on pinterest and am feeling so inspired by memory keeping that I have even set up a new board dedicated to ways I can keep memories. I've seen 'Project Life' floating about on Pinterest and on one of my favorite bloggers - Amy's site and I'm seriously considering starting it, though I've heard it's not cheap. But anyway, with all of this in mind I've decided to link up with another of my favorite bloggers, Katie, and start doing more posts like this one, so that I can look back in time and remember the ordinary things we do as a family from day to day. Here's a look at our weekend..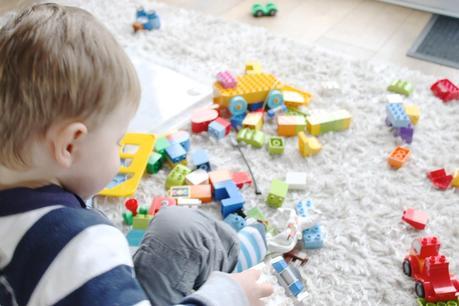 Ethan playing with his Duplo. His Daddy is massively into Lego and so we are trying to get Ethan into Duplo - it seems to be working. He has a big tub that he'd just tipped all over the floor here.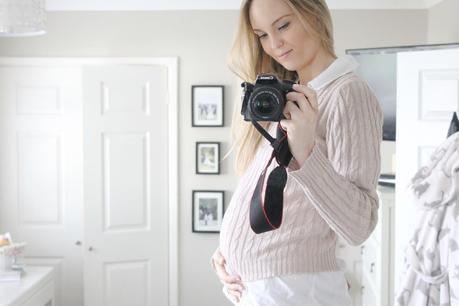 I'm actually standing on my bed to take this photo using the mirror above the bed. Our full length mirror is in the wardrobe behind and it doesn't have very good light. Bump turns 19 weeks tomorrow! I'm nearly half way already!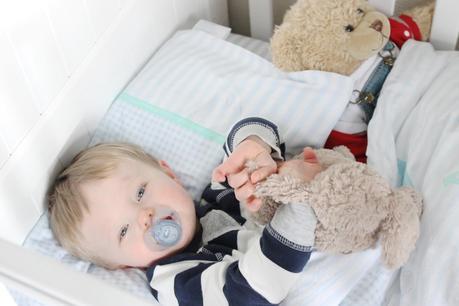 This week we've struggled to get Ethan to nap. He has a cold and he doesn't want to go to bed because of it. He looks quite happy here, but that's only because he was absolutely knackered and I'd made him laugh. He spends most attempted nap times and bed times screaming for an hour whilst we sit there trying to comfort him. He napped Saturday and Sunday but only for an hour. Where as usually it'd be 3-4 hours.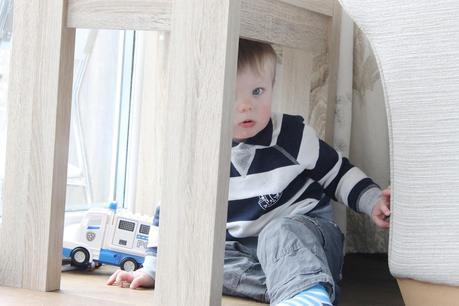 Ethan thinking I can't see him hiding under the table!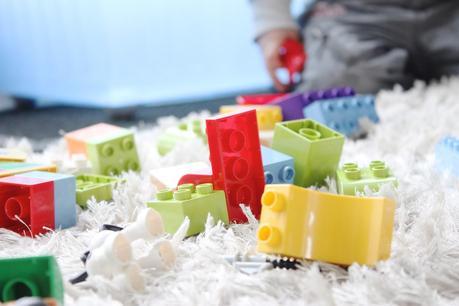 Sunday looked like this: Duplo everywhere!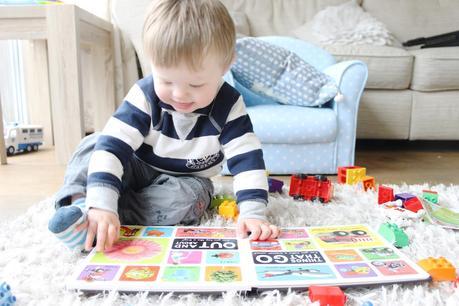 Ethan is obsessed with this book lately! He spends ages looking at all the pictures and has just started pointing things out if we ask him where different things are.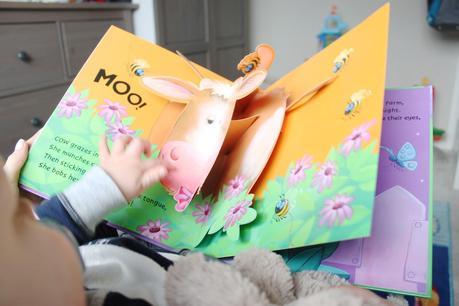 Ethan always has a different book read to him before nap/bed time. He loves this one but keeps trying to pull all of the 3d flap parts out!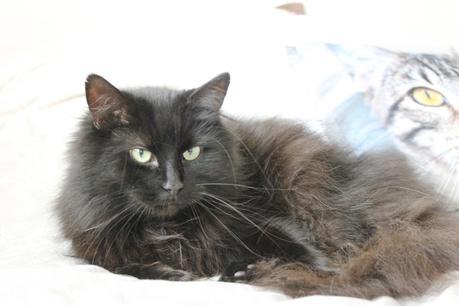 My sweet girl Sooty, she always looks so unimpressed in photos, haha! ;)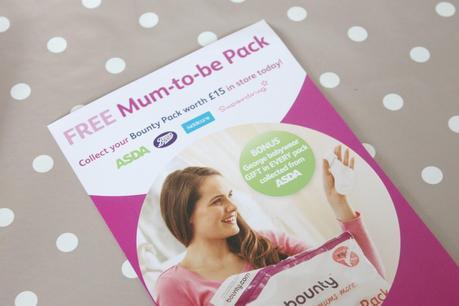 I filled this out today. I love collecting all the different Bounty packs!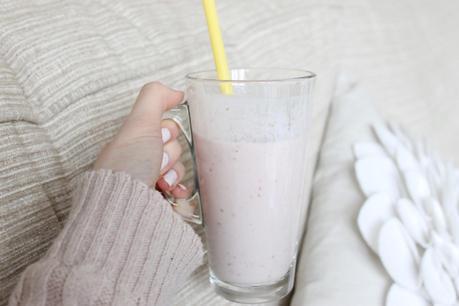 After our shopping came and we had lunch (soft boiled egg with soldiers for Ethan and beans on toast for me), I made pink smoothies, which were very tasty!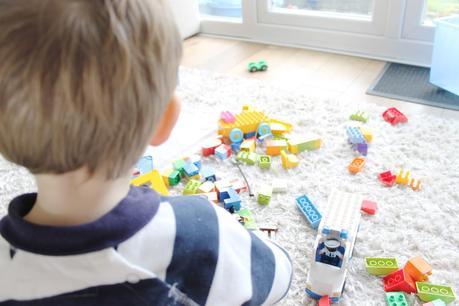 More Duplo!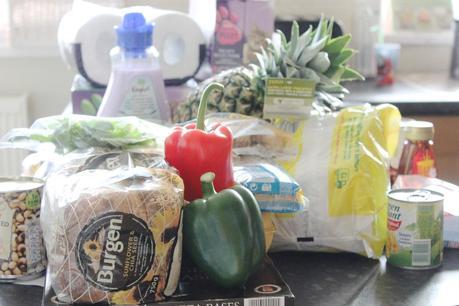 Some of our shopping delivery - I'm trying to be more healthy this week.. Though I did buy a pack of mini eggs which you can't see - it's got to be done! ;)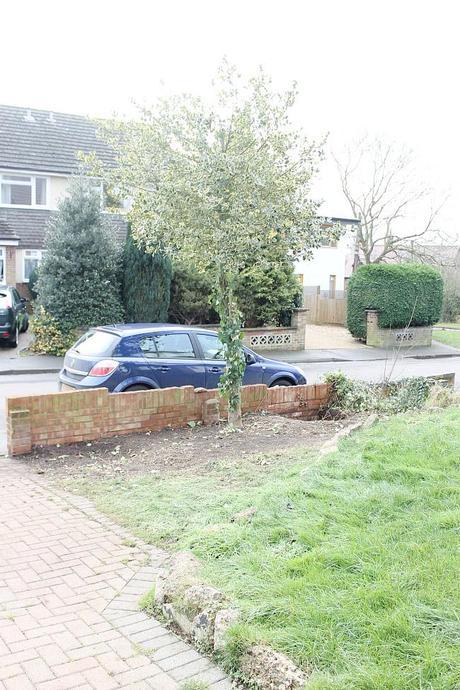 This week work started on our front garden. Before this we had overgrown bushes that covered part of our driveway (the previous house owners didn't take care of it at all). And there was tons of garden waste where all the mud is and it looked awful. It still doesn't very look nice, so we've decided to splash out and have the tree taken away, the wall knocked down, gravel put down and then the grass taken back and then shaped off with sleepers. This way we should be able to fit my car on the driveway too and it will look much nicer - hopefully!
[There are no pictures of Adam in this weeks ordinary moments, purely because I only decided to start taking part today and he is working.]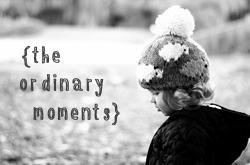 FACEBOOK  | TWITTER | INSTAGRAM