If you live in the UK the Summer Holidays will be arriving in a matter of days, for some of you over the Scottish Boarder, you will be already enjoying the slower days. I am so ready for the summer holidays this year, I am lucky, that as a teacher I get to spend the summer with my children. But in the last few years, the summer holidays have often filled me with dread. Six weeks is a long time to keep two little ones entertained and I have often found myself feeling overwhelmed.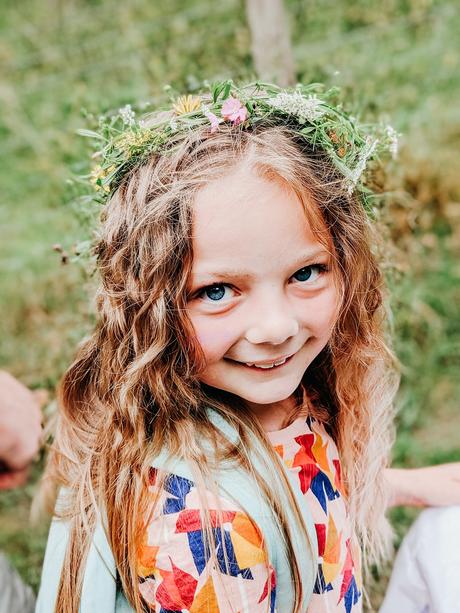 I know many of you are probably feeling the same, summer holidays are long and can be expensive if you're not careful. I have spent the last few weeks coming up with low-cost ideas to keep us all busy and hopefully we won't run out of things to do and naturally, I thought I would share them with you (we've got to keep together to survive the holidays!).
So for my first segment of summer holiday survival, I have put together an outdoor bucket list which is perfect for getting everybody outside, exploring, creating and of course with little expenditure as possible.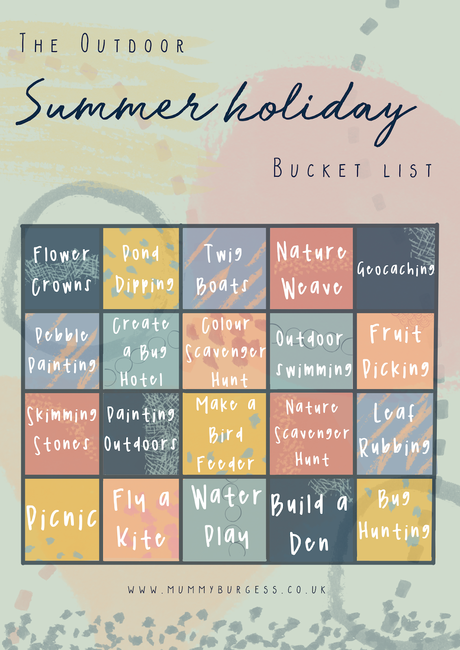 I have pulled together some classic outdoor activities with some that have more creative elements too. We absolutely love being outdoors and even if it's just for a walk we're all pretty happy. So most of these activities can be combined with a walk, picnic, day by the river/beach.
1. Flower crowns - So easy to make, can be done at home or combined with a walk. We did this activity today on our (10k!) walk using sticky weed as a base and then wildflowers we found along the way. It made us become more mindful of our surroundings we didn't realize just how much color or different varieties of flowers there were growing in a woodland area.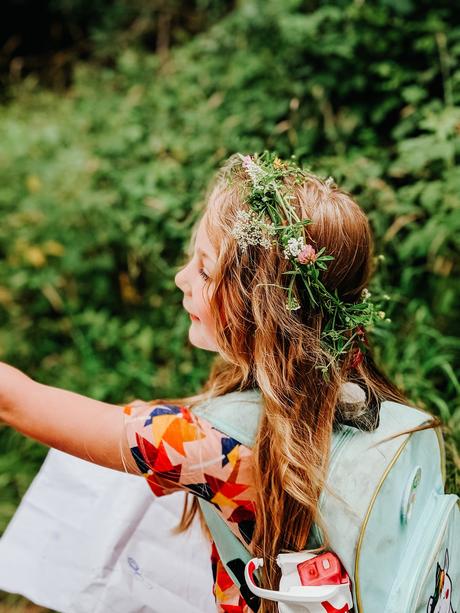 2. Pond Dipping - Classic activity that allows your children (and you) to discover just how rich the waterways are with life.
3. Twig Boats - A bit like Pooh sticks but a bit more crafty. Using natural equipment, sticks, twigs, leaves construct miniature rafts/boats and see who come first in a race!
4. Nature Weave - Weaves are simply beautiful and can be easily made from wool fo or paper that children can easily make but why not combine this with things you find on a walk. A loom can be created with two sticks and some wool and then you can weave flowers, stems, cleaves and twine through to create something truly beautiful.
5. Geocaching - is such a popular activity for those with children, I'm yet to actually try it myself but that's why I have included it!
6. Pebble Painting - Has grown in popularity and involves painting pebbles and leaving the, in different locations for people to find. There are some Facebook groups with local hashtags that you can use. We found one in France that had come from Norfolk (where we live in the UK!)  we couldn't believe it!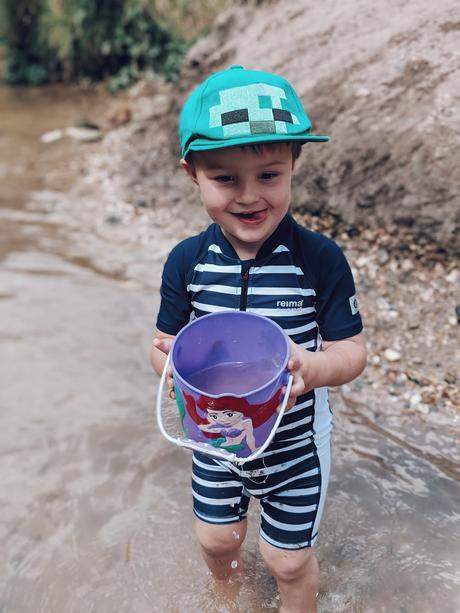 7. Create a bug hotel - Something that can be done with items found around the house/garden or in the woods.
8. Colour scavenger hunt - A great activities for those young children learning colours or something to challenge the older ones on walks. Simply list colours and get them to find things that match the colours on the sheet.
9. Outdoor Swimming - Going swimming is a family favourite, but we also love splashing in rivers, lakes and the sea. Obviously, this needs to be done safely but there are plenty of places you can go to which are ideal for younger children.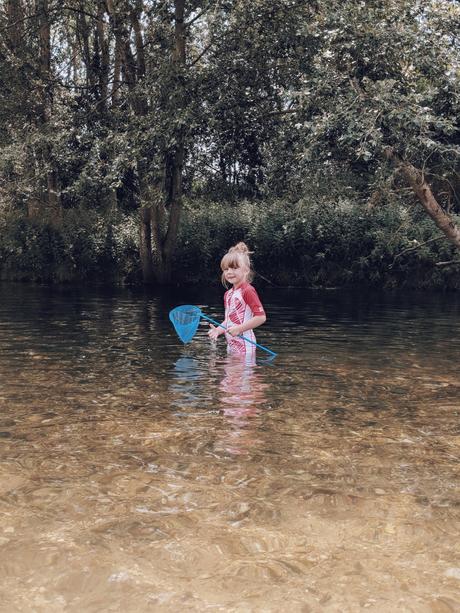 10. Fruit Picking - This could be on a PYO farm/site on whilst on a walk.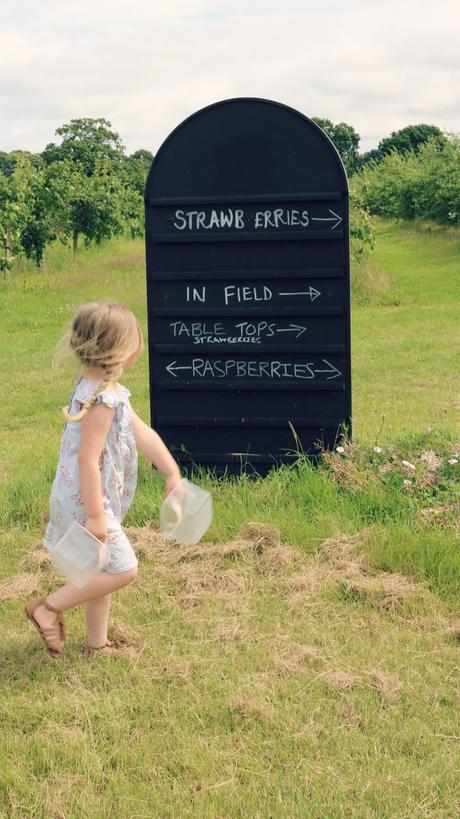 11. Skimming stones - Another classic.
12. Painting outdoors - Why should painting just be at the kitchen table? Take some watercolours, a bottle of water, paint brushes and small sketchbooks and let them paint on location.
13. Make a bird feeder - Using natural ingredients create an easy feeder for our feathered friends.
14. Nature Scavenger Hunt - Another great idea for keeping children entertained on walks )another blog post to follow).
15. Leaf rubbings - Collect leaves on walks and head back home to create some beautiful pieces of art.
16. Picnic - Doesn't need explaining - but we love it!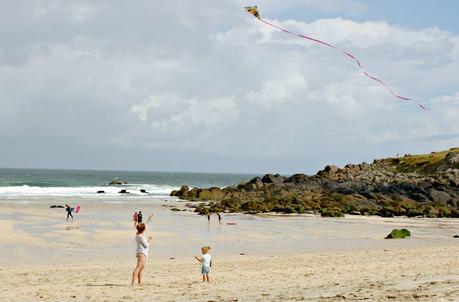 17. Fly a kite - You could even make your own!
18. Water play - Can be done in so many ways, cups and saucers for their own water tea party or a full-on water fight! Let them lead.
19. Build a den - I spent so many summer days doing just this with friends!
20. Bug Hunting - I'm not ashamed to say we have many bug hunting kits in our house, this has to be one of my son's favorite things to do. He could literally spend hours doing just this.
I will be sharing our adventures over on Instagram, and will be using the hashtag #SummerOutdoorsUK and hope you will join in with this. There will also be more blog posts just like this to keep you going this summer.
K Elizabeth xoxox