The Red Detox Diet by Hila Aflalo is a mirror to the current world lifestyles. We are forgetting our old healthy habits and getting a victim of unhealthy eating. That is a worldwide phenomenon. There are two kinds of situations that arise out of it. The first situation is where you are under the influence of unhealthy eating but things are under control. You are able to somehow take care of it with the help of good amount of exercise. But the situation goes out of control when this unhealthy eating is beyond limits with no counter mechanism in place. This is the second situation that is prominent across the globe. The lifestyles are so hectic everywhere that nobody has time to balance it in a proper manner. That is causing a harmful impact on life and health.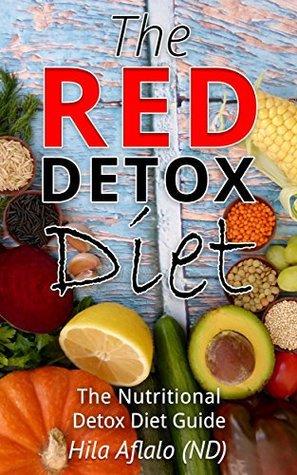 This is where The Red Detox Diet by Hila Aflalo comes handy to learn some useful practical tips in this regard. The book might turn out to be a magical transformation factor in many lives. It can do the same to you provided you read the book thoroughly and implement the cleansing regime step by step. It takes just 30 days to complete the process. To make it simple the author has formed it in 10 stages. Each stage has an exhaustive explanation of recipes to use. It is, in fact, quite a transformative concept aiming to educate you well in this regard. And this education will stay with you not only for those 30 days for the whole life. The book provides you practical knowledge to revive back your health. But you need to inculcate some discipline in life and follow what the book says.
The Red Detox Diet emphasizes on removing toxins
The Red Detox Diet by Hila Aflalo emphasizes on neutralizing and removing toxins that have been accumulating in the body for a long time. It is necessary to regain energy levels, cut down extra calories, and thus enhance metabolism. It, in fact, tries to make you conversant with your body in order to understand what is right and what is not. The whole focus is on the improvement of health by ensuring whatever you eat is right for the body thus enduring it. At times what we eat becomes intolerant to our body. Also, it is important to understand the fundamental differences between emotional and physical food hunger. In fact, the book not only talks about healthy food ingredients but also about appropriate cooking procedures and fruitful combinations.
The Red Detox Diet helps to recover from many health ailments like diabetes and high blood pressure. In fact, you must treat it as your daily guidebook for food and cooking. As a matter of fact, it is all about making it a regular practice for life.