The search is on to find Icelolly.com's Celebrity Mum of the Year and my vote this year goes to none other than the beautiful Angelina Jolie, who from what I read via the web and magazine articles, seems to be such an inspiring mother and role model to her six children. (Yes, six!)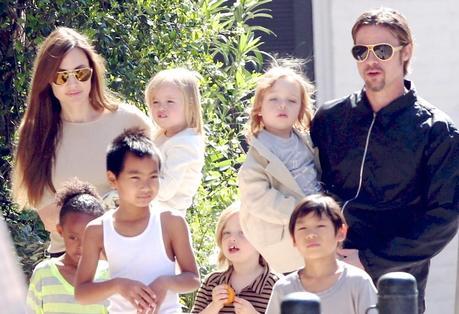 Pic Source


Initially she adopted her first child Maddox, from an orphanage in Cambodia an

d

 her second child, 

her

daughter

 Zahara, from an orphanage in Ethiopia.

 In 2006, she gave birth to a daughter, Shiloh and in

 2007, she adopted a son - three-year-old Pax from an orphanage in Vietnam. In 2008 she gave birth to her twins, a son named Knox and a daughter called Vivienne. 

So in total she has 

six

 children to take care of and raise between her and her Husband, Brad Pitt. And 

I personally think that she seems to do such an awesome job of doing so. She seems to balance everything in what

 I suspect is a pretty crazy life 

perfectly,

 including all of her 

inspirational

humanitarian

 work. And she does it

 all, of course, whilst consistently looking completely impeccable. 

So that is who is getting my celebrity mom of the year 2015 vote and why. And now it's your turn - who gets yours? 

Vote now. 

You can also cast your vote for
 Icelolly's 2015 Real Mum of the Year
.



 FACEBOOK  | TWITTER | INSTAGRAM