He who controls the spice controls the Universe.
Do you ever have the feeling that you want to experiment a bit more in the kitchen but you just don't want to invest in big pots of all those herbs and spices that you will never use again?  Or that you really want to try and cook world food a bit more but don't have the first blue clue where to start?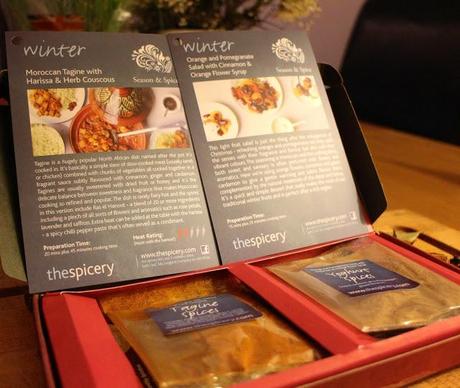 Let me introduce you to a little company that I've mentioned before and that I happen to worship.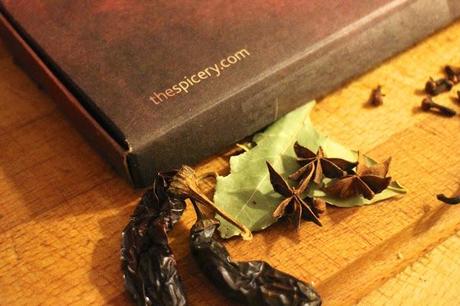 I got my first package from The Spicery about 3 years ago - my mom bought my sister and I a year's subscription to their World Kitchen package as a Christmas present and I loved it so much I begged her to renew it the next year.
Basically, in the first week of every month one of these little paprika red boxes lands on your doorstep.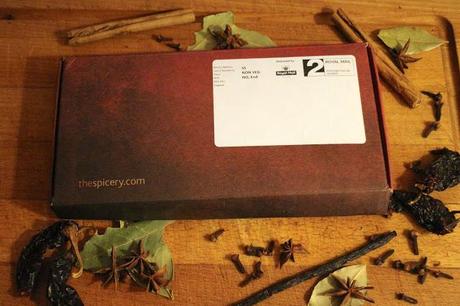 You have no idea what will be inside but you know it will be exciting.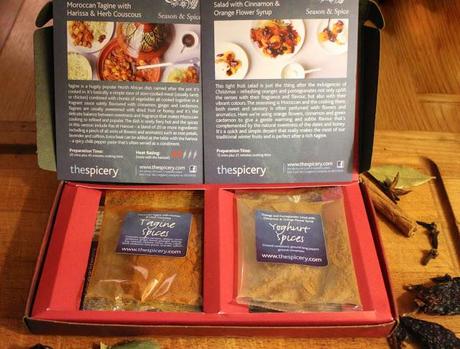 You open it up and are hit by the scent of rich spices and exotic herbs, some of which you have never heard of before.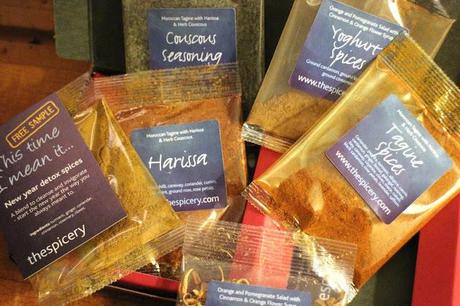 Accompanying this little spice treasure trove are recipe cards.  A main course and a dessert to be exact, each one complimenting the season and each other (although you can of course mix and match).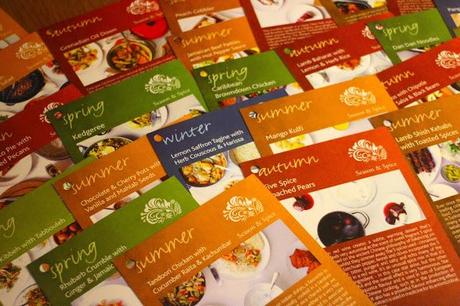 These little cards have led me by the nose and mouth all over the world, from the giddying heights of the Asian mountains to the brilliant blue of the Caribbean islands, from the heat of Ethiopia to the chill of Hungary.  Through these cards I have cooked shish kebabs, jambalaya, browndown chicken, moussaka, peach cobbler, pasteis de nata, dan dan noodles, doro wat, piri piri chicken (better than nando's), urfta kofte kebabs, chocolate and cherry pots, kulfi, baklava and so much more; in short recipes and dishes I may never have come across and that have completely broadened my cooking horizons, skills, knowledge and understanding of spices.  Many of them I have cooked time and time again and invested in the spices in my own store cupboard.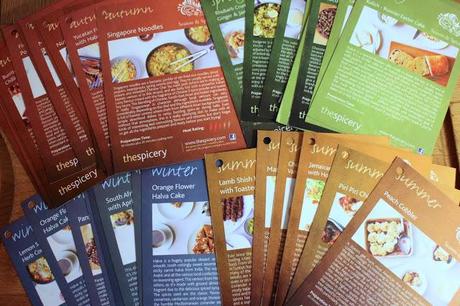 They are also awesome recipes for when you have guests over (they make you look like a cooking genius).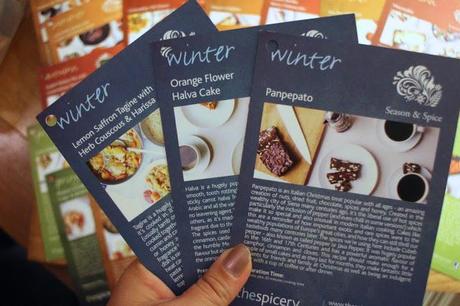 So how does it work?
It's really quite simple - you just purchase a World Kitchen subscription (from £19.95 for three months) and renew as often as you want.  You can also just order specific spice boxes and there is the Friday Night Curry subscription box which includes the cards and spices for a curry and side dishes.  There are also vegetarian specific boxes.  They deliver world wide (except Australia) and you don't even need to go and collect the box if you are out - they fit through the letterbox.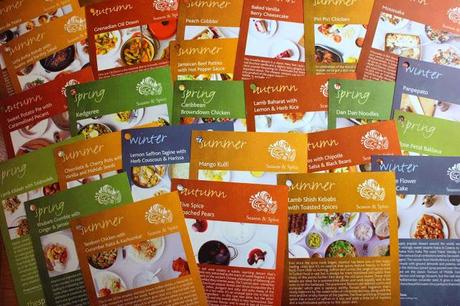 All you need to do is decide what you want to cook and get the main ingredients together, which are always simple and easy to find in a supermarket.  All the recipes are designed to be workable for even the most inexperienced cook and make enough for 4 people in each kit - great for families, leftovers or even freezing and defrosting at a later date.  This would be an awesome gift for a student as well who is learning how to cook and for people who want to be a little more adventurous at dinner time.  They even do spice blend personalised wedding favours!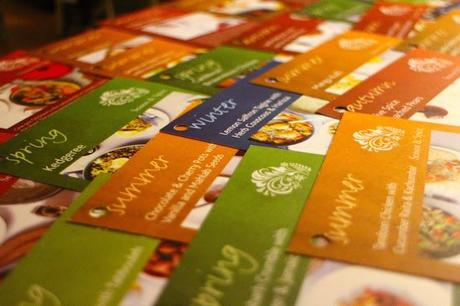 I also got a little extra in my kit as well each month- a spice blend, some mulling spices, salad herbs, moroccan mint tea blend (my favourite) or hot chocolate chilli powder.  These have found their way into all sorts of dishes as rubs and marinades over the years.  The spices are best used within 2 weeks of the box arriving but in all honesty I have used them much later and still found the dishes to be amazing.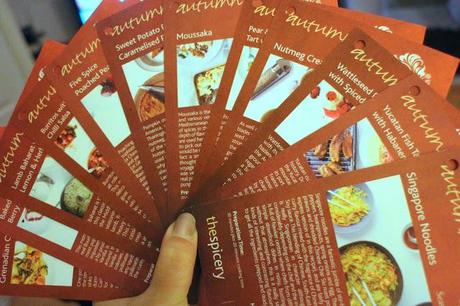 I've not actually renewed this year as after two years and 24 boxes I was starting to get repeat cards through the post so thought I should give them a year or so to expand their recipes some more - they are still a really young company and as each recipe gets tested over 10 times before it lands on your doorstep it's no surprise I have caught up!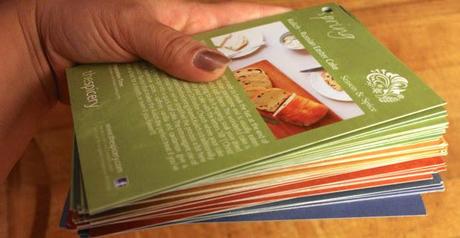 As presents go this is a gift that really does keep on giving as it broadens your food horizons and your kitchen skills.  Plus which the food is always good, and that motto, who wouldn't want to control the universe through flavor and scent?!
What other reasons could you possibly need?