This is the story of human watchers. The Watchers: Knight of Light by Deirdra Eden is a right mix of everything you would ask for in a fantasy adventure. The story revolves around somewhere in England during the period 1270 A.D. You will find fairies, dragons, demons, dwarves, monsters, and whatnot, whatever you could imagine. Whatever you could imagine, this book is going to take you beyond all imaginations to produce a different kind of adventure. This book is a part of Watchers series. The theme of the series is Braveheart meets Supernatural.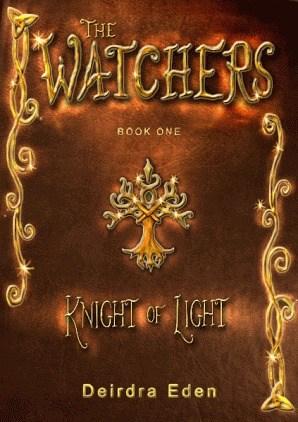 There is a touch of spiritualism and mysticism with a scriptural flavor in the story of The Watchers: Knight of Light by Deirdra Eden. The Watchers though exist in the form of human beings but in fact, are supernatural beings. They have a singular purpose of existence. The purpose is to stay alert to guard and protect human beings from the enemies living in darkness. But tragic part is that some of these Watchers forgot their purpose of protecting mankind. In fact, they started deviating to a wrong path. The book is so well written in a fairy-tale style that it takes you along on the journey of a young girl. And you start discovering extreme powers within her along with.
The Watchers: Knight of Light by Deirdra Eden
In The Watchers: Knight of Light by Deirdra Eden you will find an impounding storyline that hooks you throughout right from the first page. This is the story of Auriella and Neviahan. Both have immense power and are strong enough to handle any kind of situation. Overall an interesting and powerful story for any age. In fact, the story is quite grasping and engrossing. In a manner, you become a part of the adventure without even realizing it. That is the beauty of the story. The credit, obviously, should go to the author for creating such an interesting story.