I had a fantastic weekend. I kind of felt defeated before the weekend had started. Like I had mentioned before, Jared and I needed some us time, we were letting life get too busy. We were forgetting to give each other %110 each day. I think the thought of driving about 6 hours late Friday, and then doing it again Sunday was a bit discouraging to me. I thought all the driving wouldn't be worth it. Sometimes it's so easy to not make an effort. It's easier to just stay at home, not pack up, and watch TV shows, sleep in and not do anything. Instead of the busy alternative. 
The thing keep me going was that I was really excited to see one of my best friends, who lives close to Vegas, in Cedar City. She and her boyfriend were spending the weekend with us down in Vegas.  Regardless of getting to see Kjerstin, I was still being a wishy washer about the trip. I didn't even pack until Friday. Which is so unlike me. I usually am packed for 2 weeks with my suit case in the car the night before. I really didn't think that much driving in under 2 days was going to be worth it. I knew I would be really tired come Monday, and that this week would be a battle. 
Our weekend was everything that we needed. It was fun for the boys to get away from us, bet on sports and watch 20 different football games at once. It was nice for Kjerstin and I to reconnect and wander around Vegas to find brunch - girl talk, and of course, SHOP! Then it was an incredible time for Jared and I not to stress. We did everything but stress. We walked around Vegas being tourists, holding hands. We bought each other presents, we dressed up and acted foolish together. It was the weekend we NEEDED. We left all our worries behind. 
The driving was even good. Jared and I were able to reconnect and just chat during the drive, which always makes me happy. For a good portion we just were listening to Howard Stern, and laughing while holding hands. That is enough for me. Sometime I just need that.
I wasn't wrong about this week being a battle though. We picked up our puppy girl at my moms and then got home around 11:30pm. I can't go to sleep without unpacking and having a routine, so it was probably close to 1:30am when I crawled into bed. This whole weekend I've been battling cramps and a nasty sore throat that's turning into a cough. Well it's all catching back up with me, so yes, Monday is hard. This week is probably going to be long, but the good news is..... I had a fantastic weekend!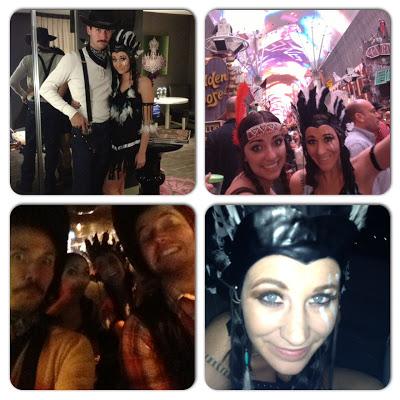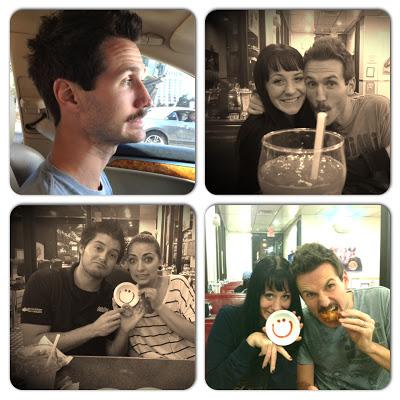 What did you all do?Is everyone safe from Sandy??