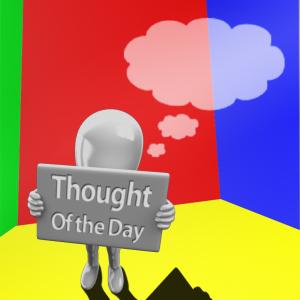 "Kiss more, tweet less."
- Maija Aalto
_____________________________________________________________________________
This article is a part of the 'Thought of the Day' series. Do you have a thought? Let us know.
Did you enjoy this article? If yes, subscribe via E-mail or Facebook with just a simple click at the top-right of the page.
You can also visit us on Twitter, where in addition to the blog feed, we highlight articles and ideas that capture our attention.
Advertisement