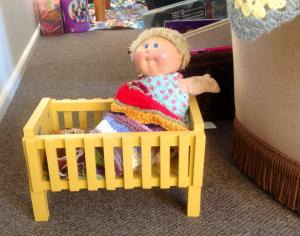 Is it bad parenting to ask the daycare staff directions to a brewery?  With all the roadworks going on in Christchurch at the moment,  I figured they would know a shortcut to get to the nearby suburb of Woolston.  The hubby had put in a birthday request for his favorite microbrew beer from 3 Boys Brewery & I knew there were a couple Op Shops close by.  Turns out, to get there I had to take the part of the same pretty, but winding, route I took with Nin to get to the Opawa Community Op Shop.
Why everyone's happy when Mum visits Woolston:
Mum gets to Op shop and have sushi
Dad gets favorite Microbrewery beer for his birthday (Microbreweries in NZ only just seem to be catching up to the Canadians)
Toddler gets op shopped crib &blanket for her baby (FYI the "baby" is my old Cabbage Patch kid circa 1985)
The Op Shop:

 SPCA Canterbury Op Shop
656 Ferry Road, Woolston Christchurch,
Open: Mon-Sat 10-4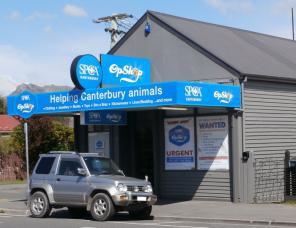 photo courtesy of spcacanterbury.org.nz
5 reasons this Op Shop Rocks
Heaps of  adult clothes, shoes and accessories

Great Childrens section (Toys, Books & Clothes)

Very Tidy & organised

Bright & well lit

Super Friendly Volunteers
Tips for Thrifting in Woolston:
Park on Ferry Road near the Brewery
Visit the Ferry Antique Centre: a resellers antique mall with all sorts
Check out the monthly Shabby Chic Market which runs Sept-May
bring enough $$ to spring for some lunch/snack.  There are several yummy cafes, bakeries and restaurants in the village.  I like the sushi place, but have my eye on a couple of the bakeries and the brick restaurant that advertises the hot smoked salmon. (Maybe a reader knows? I've forgotten the name and google doesn't seem to be helping me this morning!)
Embrace the eclectic vibe of the neighbourhood.  Kinda feel's like Wellington's suburb of Newtown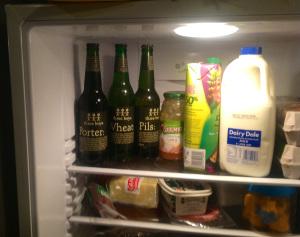 Porter, Pilsner & Wheat: Our fave 3 Boys Brewery Beer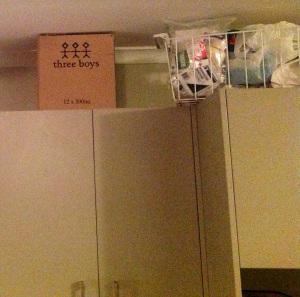 The essentials: earthquake kit & beer. The aftershocks have pretty much finished, but looking at the photo now wonder wise it is to store these items up high
Why this household loves 3 Boys Brewery:
Umm, they make good beer…. Not just our faves of Porter, Pilsner and Wheat.  3 Boys also make a really good "girly" beer, the Mexican style Tres Amigos.
They give refunds if you return the bottles
Discounts for RDUnited members
The Brewery building is cool (architectural/construction nerds in tha house)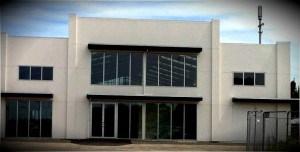 photo courtesy of brewnews.com.au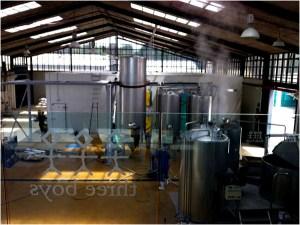 photo courtesy of brewnews.com.au
PSA: This Mum Rocks is reminding readers to please enjoy in moderation.  Please consume alcohol responsibly, and don't drink bad beer.
 Do you have any hints, tips or suggestions for op shopping in Woolston or in your local neighbourhood?  Ever barter/bargain/negotiate with your other half when it comes to thrifting?
"Yes dear, I will pick up your birthday beer, if you promise not to whinge about me visiting the Woolston Op Shops"
I'd love you to share your thrifting strategy or your own op shopping experiences in the comments below.  I'm all about sharing the knowledge, but if you're an Op Shopping Ninja who thrives on a stealth mission, I get and respect that too!
Linking with the lovely hosts of:
Op Shop Show-Off,   The Nifty Thrifty,   Thriftasaurus,  Remnant, Thrift Share Monday, Magpie Monday
If you think this post rocks, then I'd love you to leave a comment, like on Facebook, or retweet it on Twitter