Our production of 'Tis Pity She's A Whore by John Ford has finally wrapped.  I was asked if I would be able to come and do the photography for the play at the dress rehearsal as our usual photographers were not available.  I warned them that I have never photographed a play before and I am still not that confident with the camera but they told me to just come and do the best I could.
I have to admit, I rather surprised myself with the results!  Ok so it's not the best photography in the world but bearing in mind I have NEVER photographed a play in action before and I was competing with the actors (very selfishly I may add) acting, ie. moving, gesticulating and pulling funny faces, I think they came out rather well overall!  I spent most of my time crouched by the bottom of the stage freaking out the cast with my eyes and nose peering up at them like a demented gnome, trying not to trip on my maxi skirt or running up and down the aisle stairs to get elevated shots and occasionally cursing the lighting changes as they played havoc with my focus. 
The only annoying thing was the fact I had not anticipated how quickly this would drain my battery and I was unable to get any photos of the dramatic last ten minutes.
I did a little bit of touching up of the photos but nothing too extreme.  I have discovered that the edit tool is handy for getting rid of the annoying neon green exit signs in the theater that looked rather out of place! 
As mentioned before, 'Tis Pity is not a happy play by any stretch of the imagination.  For those of you unfamiliar with the play, the remainder of this post will outline the plot, complete with pictures.  It's like a blogging picture book.
Giovanni, newly returned from University has developed a passion for his sister, Annabella, despite their blood relations.   He seeks advice from his mentor, Father Bonaventura who discourages the relationship, desperately trying to persuade Giovanni to set his sights elsewhere.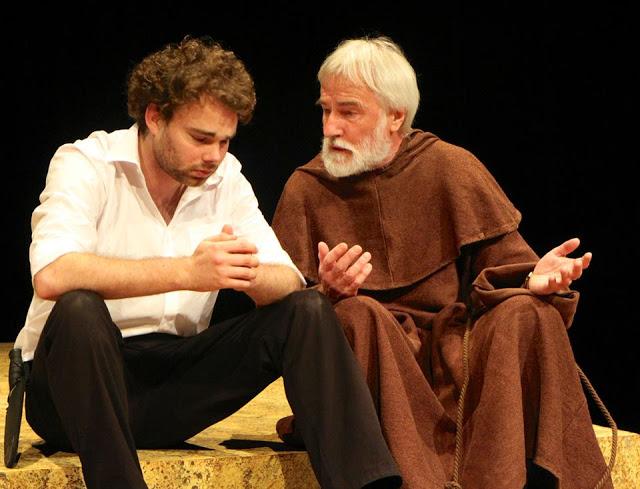 Annabella in turn has numerous suitors begging for her hand in marriage. Bergetto, the simpleton nephew of Donado who is carefree with a happy-go-lucky attitude that means he takes nothing in life particularly seriously.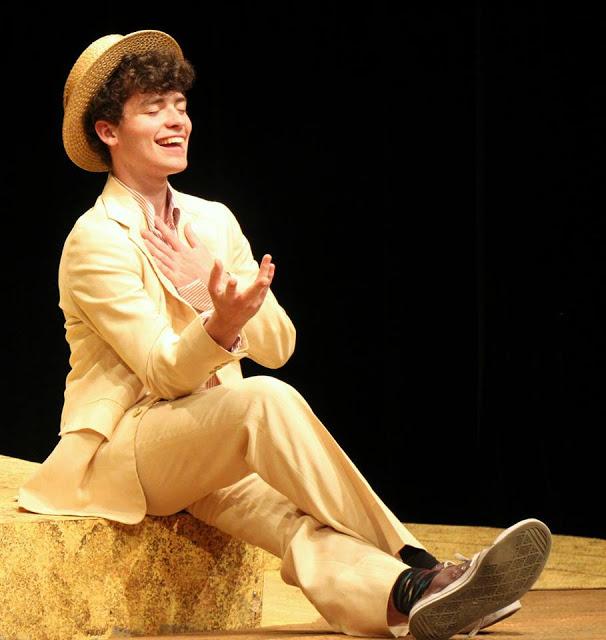 Grimaldi, a gentleman of Rome and beloved of the Cardinal and an intense rival of Soranzo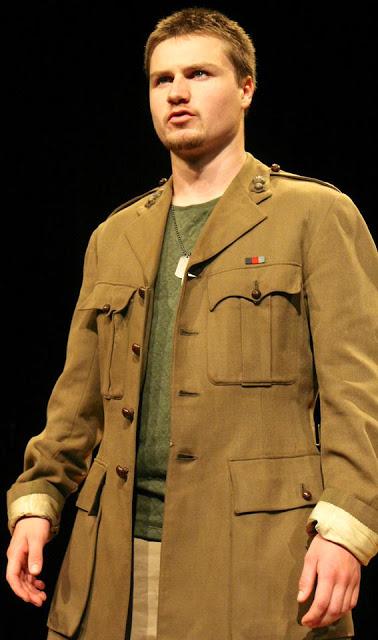 And Soranzo, a nobleman who relentlessly pursues Annabella's hand in marriage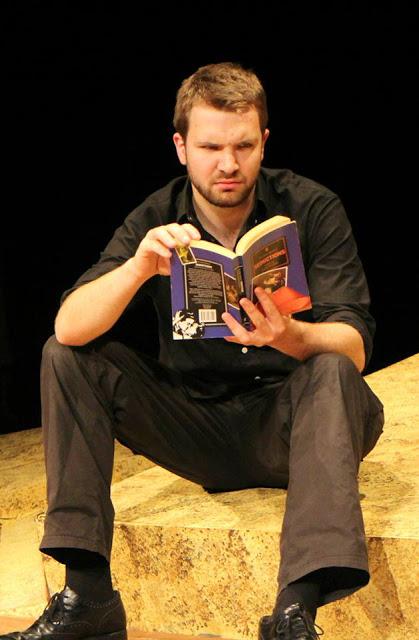 Annabella rejects them all and when Giovanni confesses his love to her while briefly hesitant, she reciprocates and they swear their vows on the blade of a knife and their mother's ashes to be with each other or die.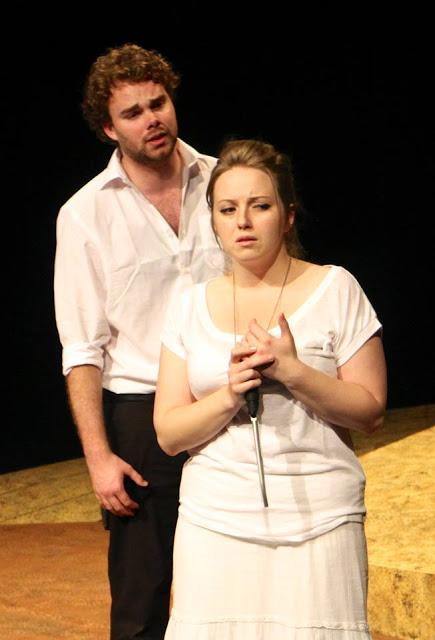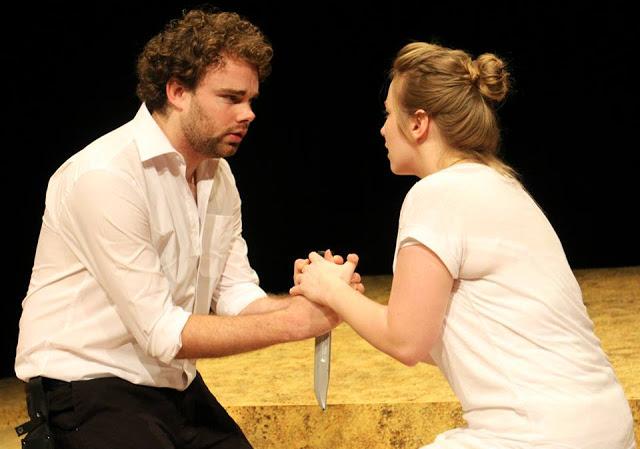 Time passes and the siblings have become lovers, aided and encouraged by Annabella's guardian Putana.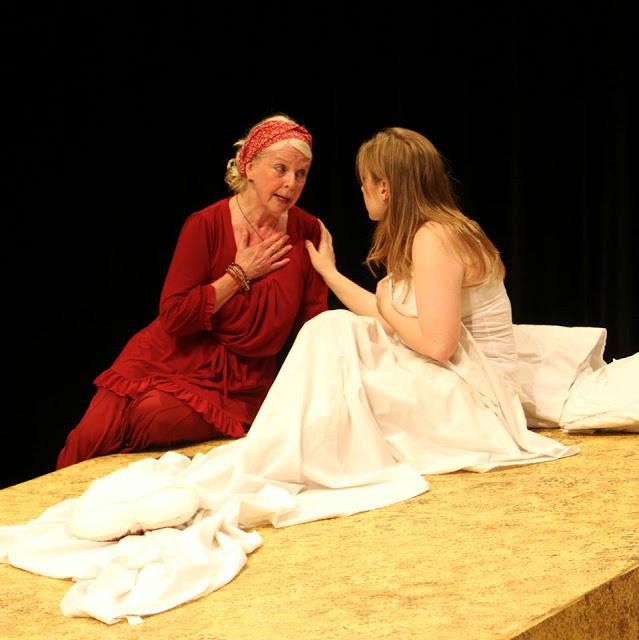 Annabella continues to reject the advances of the suitors.  Bergetto takes this in good spirits and falls in love with a young musician called Philotis.  The two make plans to marry.  Philotis' uncle is Richardetto whom everyone, including his wife Hippolyta, presumed to be dead.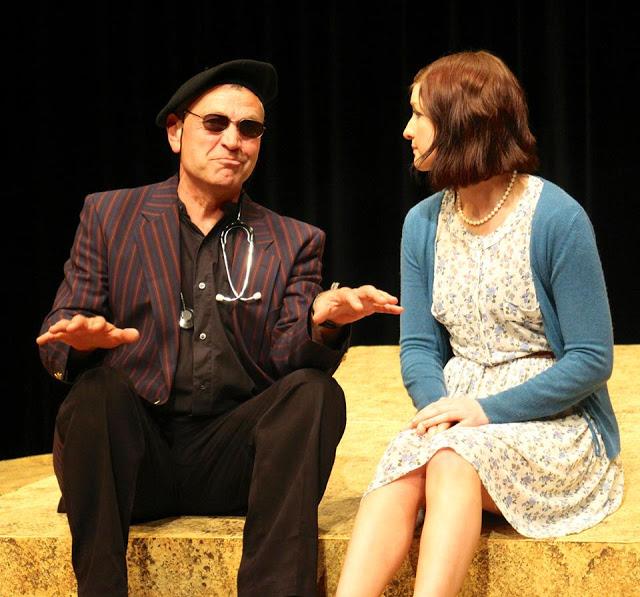 Hippolyta and Soranzo had conducted a sordid affair before the 'death' of Richardetto and she was distraught to learn that Soranzo had now rejected her in favour of Annabella.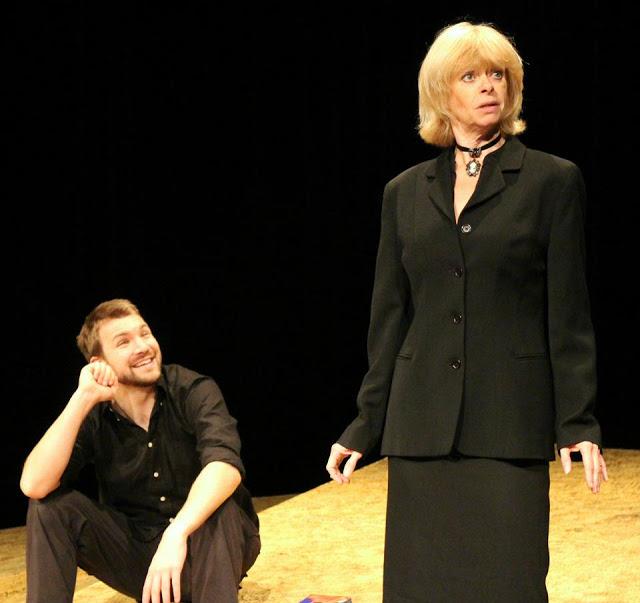 Richardetto was aware of the affair and wished Soranzo dead.  He persuaded Grimaldi that the only way he would be free to woo Annabella would be to murder Soranzo.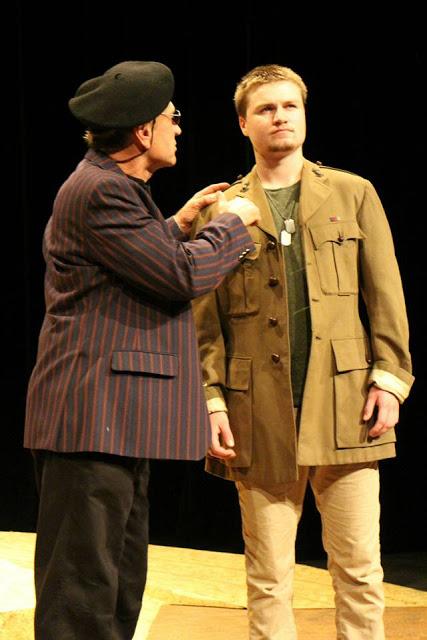 Grimaldi lay in wait one night with a poisoned blade and ambushed whom he thought was Soranzo, not realising until it was too late that he had in fact murdered Bergetto who was on his way to marry Philotis.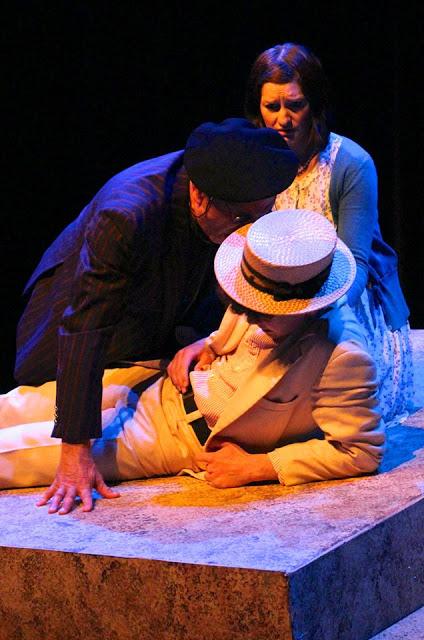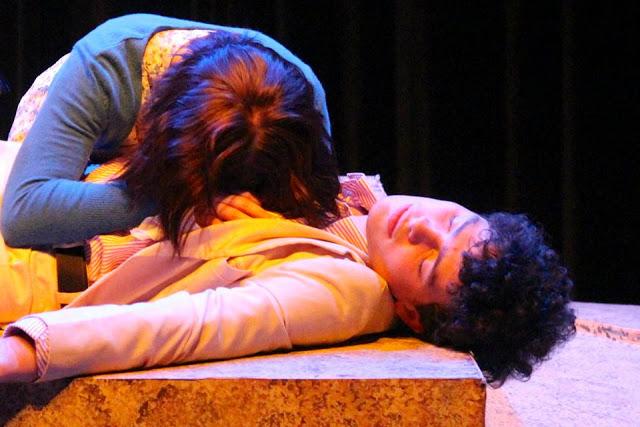 Grimaldi sought refuge against the vengeance of Bergetto's uncle Donado with the Cardinal, who forgave him due to his noble status and sent him back to Rome in penance.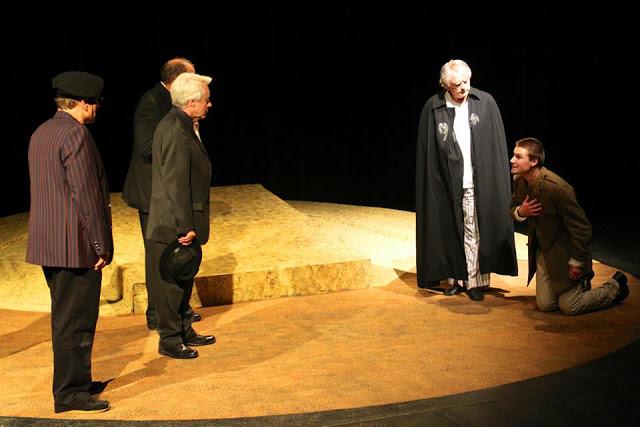 Meanwhile Soranzo was still trying to woo Annabella who continued to reject him to the delight of Giovanni.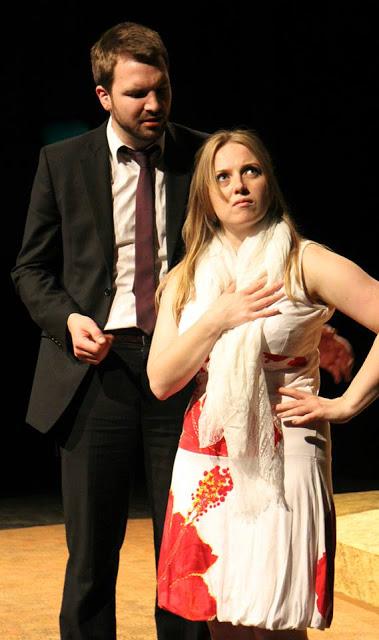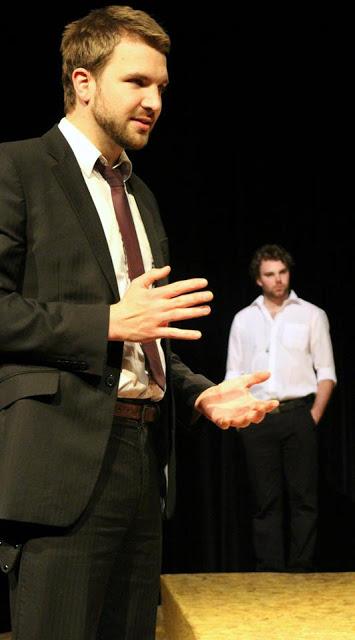 The siblings may well have been able to continue their incestuous affair for a long time had it not been for the fact that Annabella fell pregnant with Giovanni's child.  To protect her reputation she was forced to accept Soranzo's proposal and much to both Annabella's and Giovanni's distress, the wedding took place.
At the wedding the guests were entertained by three dancers including a strangely familiar woman.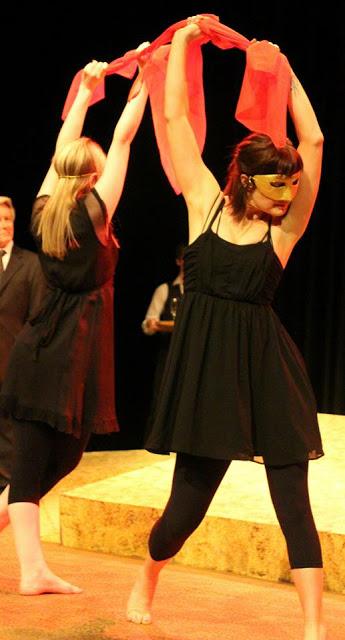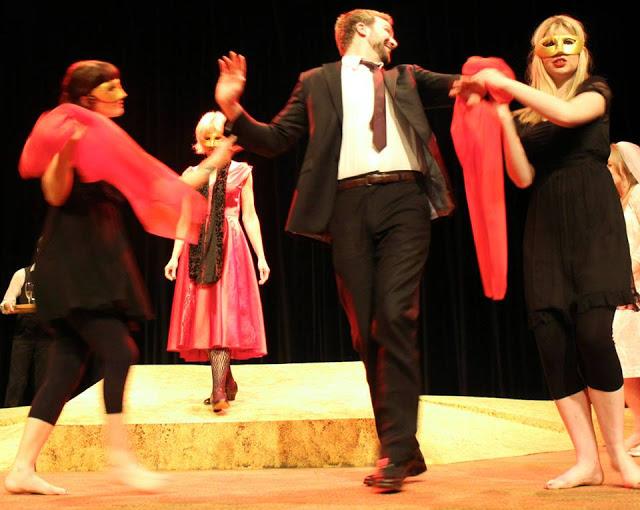 After the dance was over Hippolyta revealed herself to the guests to the dismay of both Soranzo and Annabella.  Hippolyta had been scheming with Soranzo's man servant Vasques to poison Soranzo at his own wedding.  In return for Vasques' help she would marry him and make him lord of her estate.  However Vasques proved a loyal servant to Soranzo and gave Hippolyta the poisoned cup, murdering her instead.  She dies uttering prophecies and curses at the newlyweds.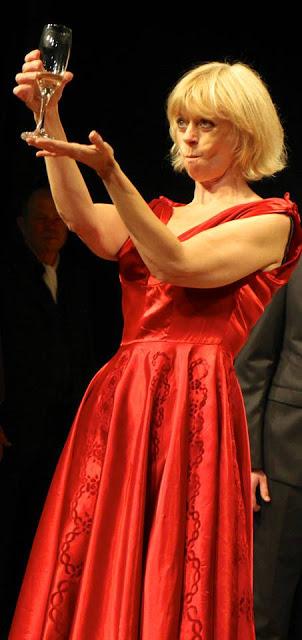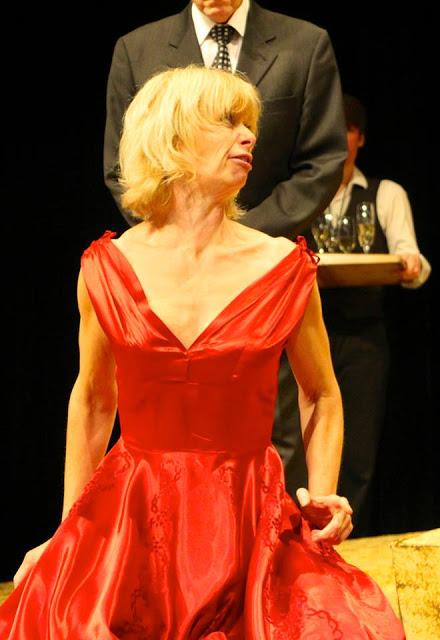 Shaken by Hippolyta's death, Richardetto abandons his plans for revenge and sends Philotis to a convent to save her soul.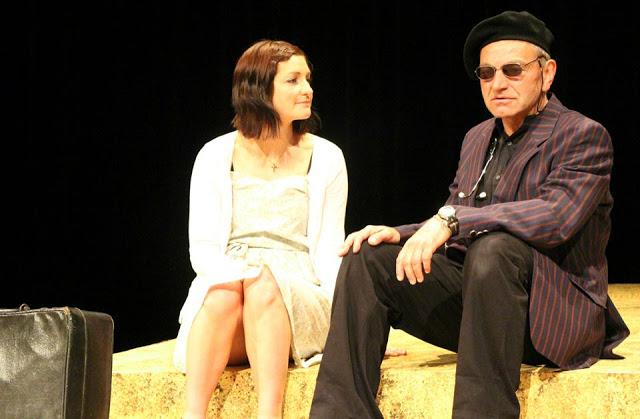 Annabella and Soranzo are now living as husband and wife when he discovers her pregnancy.  The two fight and she refuses to tell Soranzo the name of her baby's father.  Soranzo confines her to her room and in desperation she writes a letter in her own blood and gives it to Father Bonaventura to give to Giovanni, warning him that Soranzo knows she is pregnant and will come looking for revenge.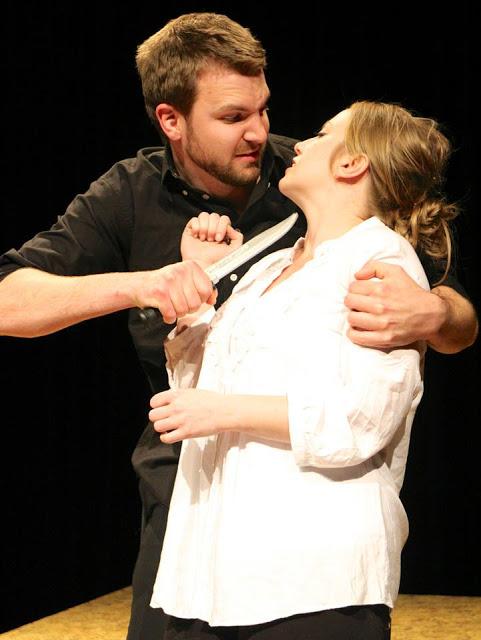 Vasques befriends Putana and bribes her into revealing whom Annabella's bedfellow was.  After Putana reveals all Vasques has her taken away and her eyes put out for the terrible events she witnessed and encouraged.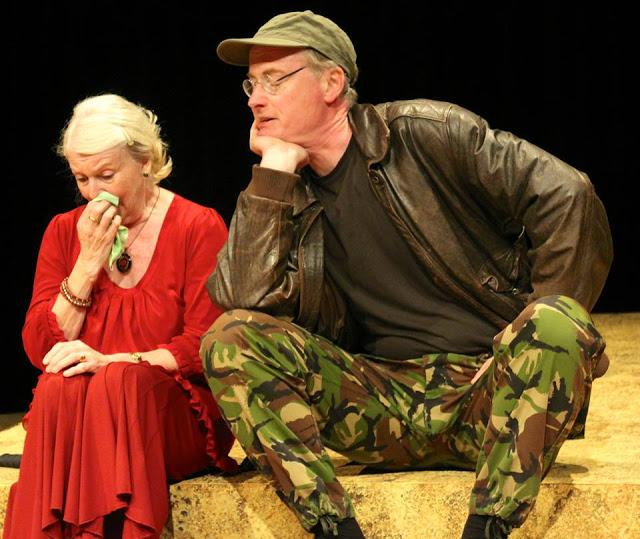 Now that the cat is out of the bag, events escalate rapidly.  Soranzo plans a birthday party for himself and invites Giovanni and his father, Florio, along with other dignitaries to attend.  Giovanni accepts, well aware that the party is a trap.  He visits his sister in her bedchamber who begs him not to attend knowing that they will both die that night.  During a passionate kiss Giovanni fatally stabs Annabella who dies in his arms.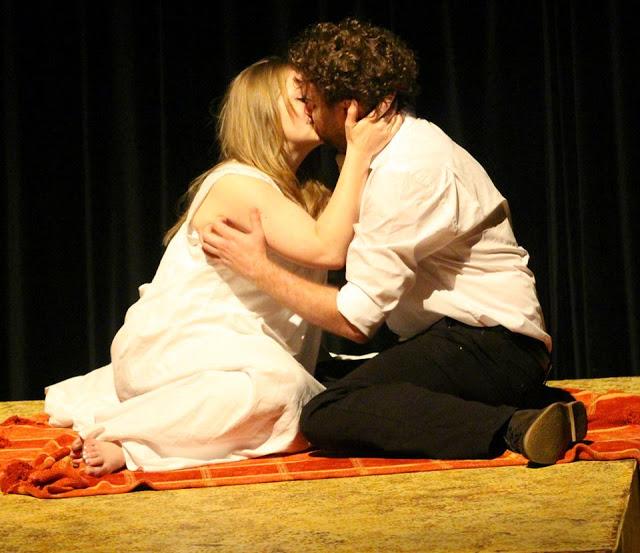 Utterly crazed by now, Giovanni enters the birthday party covered in blood and holding his sister's heart in his hand.  The shock kills Florio.
Giovanni and Soranzo fight, with Giovanni able to stab Soranzo who collapses.  Vasques in turn fights Giovanni and manages to severely wound him.  Both Giovanni and Soranzo die from their wounds.  The Cardinal pours justice on the remainder of the characters, banishing Vasques back to Spain for his wrong doings and ordering Putana to be burnt at the stake while the church seized all the wealth and riches belonging to the deceased.
The play ends with the Cardinal saying of Annabella 'who could not say "Tis Pity She's a Whore?"