From
double glazed windows
to the humble
conservatory
, home improvements have provided the ultimate escape for many homeowners in Britain struggling to get through the pandemic. No one could have predicted we'd be swapping nights out for researching wallpaper or listing gardening as the 2nd most popular activity planned after watching TV, but here we are!
Conservatory extensions remain an affordable and pleasing prospect for a variety of budgets. Often leaving the hassle of planning permission at the door, and flexible
finance options
clearing up any money issues, the most difficult part is often deciding what to use your new conservatory for. So, to help you out here are the top 5 uses for a conservatory in 2021.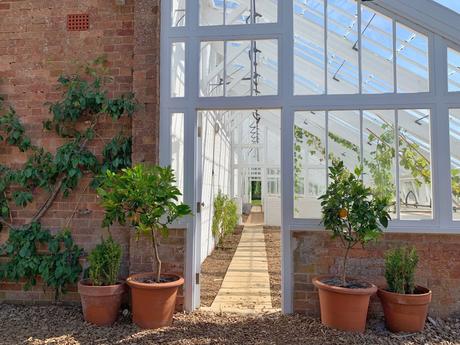 A gorgeous garden room
If you've fallen back in love with your garden through lockdown, what about a traditional glass conservatory to protect your beloved plants in a warm, frost-free environment? If you're a keen gardener, a glass conservatory will provide the opportunity to cultivate more ambitious plants – from vibrant citrus trees to delicate tropical hibiscus blooms, the possibilities are endless!
An uplifting home office
It looks like working from home is here to stay, so a glazed home office space will provide a better work-life balance and help you stay in touch with nature. Begin with researching conservatory blinds and bear in mind the positioning of office equipment to avoid too much screen glare.
A fun family room
Spending more time at home than ever before, why not create a space that the whole family can enjoy? Get everyone together, put all your ideas in a hat and combine your favourites to create a family room that everyone's contributed to. Maybe you have a shared hobby you could theme the décor around. Open plan kitchen conservatories complete with dining and family entertainment area are a particularly fashionable refurbishment choice this year.
If you have the space, you could also consider a T-shape, P-shape or L-shape conservatory and create a mixed-use area, for example a playroom on one side and an extra lounging space on the other.
A beautiful breakfast room
Recreate that relaxed al fresco holiday feel every day! You could even replicate your favorite holiday décor for a real dining room with a view. Whether its breakfast, lunch, or tea, truly welcome the outside in with elegant French doors, sleek sliding doors or modern large-scale bi-fold doors for the ultimate wow-factor.
An inspiring home gym
Home improvements have given us a crucial mental health boost through Covid times, but what about physical health?... A home gym stops life getting in the way of staying fit and is sure to help shift those extra pounds you've put on through lockdown. Conservatories create the perfect exercise environment, bathing you in wonderful natural light whilst protecting you from the elements.
K Elizabeth xoxox
*Collaborative Post