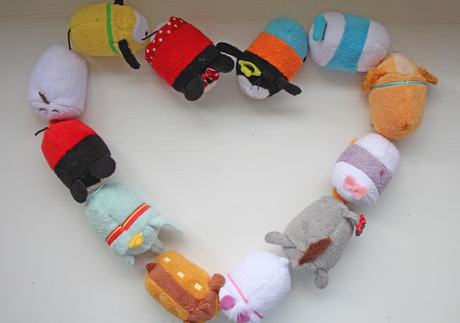 Hello lovelies :)I was introduced to this current Disney craze by my good friend Amelia, who shares my love for all things Disney. She had seen/bought some herself when she had been to Disneyland Paris and mentioned they were going to be heading to the UK which I was really excited about. Once they hit the stores, they obviously have been a huge hit so far and I can only imagine they will continue to be. I remember seeing them whilst I was out shopping with her and darted for Clintons to begin my collection. They also sell them in Disney stores too and every month they release a new set of TsumTsums to collect. The word 'Tsum Tsum' (pronounced sum-sum) is Japanese for 'Stack Stack' which is what they are used for, to collect and stack them on top of each other. I honestly think they are the most adorable plush toys I've ever seen, so soft too. They really trigger the excitement of my inner child haha! I hope that maybe one day when I'm older I can pass them down to my future children and be able to watch the sheer joy on their little faces, like I know I would have as a child. Anyway I thought I would show my collection so far for you all.


Mini Mouse, Pluto, Olaf, Mickey Mouse, Dumbo, Bambi




Marie, Eeyore, Daisy Duck, Lady, Donald Duck, Goofy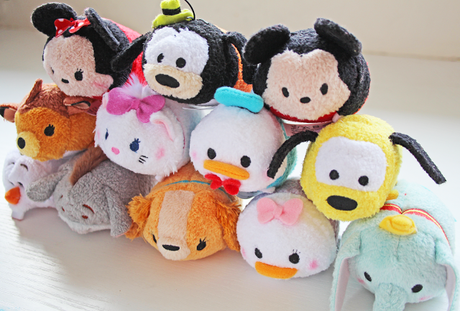 Let me know if you are love/have TsumTsums too and which ones you have :)
Thanks for reading!