I haven't done this in a while, but I felt it was time for a new version.   Besides, it's now early October and I love the fall and Halloween kind of kicks off the official Fall party season.
But I'm now 58.     Lord knows a lot  has changed since I last posted anything about funny costume.  .     It was maybe six or seven years ago.
But my knowledge of pop culture pretty much stops around 1995, plus I don't watch   that much major  network TV.    So, as I perused this here Internet nonsense looking for funny, weird, different, unique, mostly homemade Halloween costumes,  and honestly, there were some costumes I simply didn't get.
For example—-Saturday Night Live?     I've been a devoted fan since the show's inception in 1976, but the past couple of years, it's been like trying to understand someone speaking Farsi to me backwards with a thick Serbian  accent.    I get all the show's anti-Trump jokes and some of the bits are repetitive and formulaic, they simply riff on game shows, but when I still up until a few yesrs ago, I had no idea who the hosts or musical guests were.   I haven't watched SNL in years.   So, some of the costumes I looked at went right over my head—the breeze this created,  gently moved my recently shorn bangs.
These costumes  might have been cool, hilarious as hell, but since I'm oblivious to their hipness,  I can only give you what I'm familiar with.
Deal with it.
My first offering:     a chick magnet.    Look closely.     Those little yellow things on the black magnet ends are ( I think) yellow Peeps.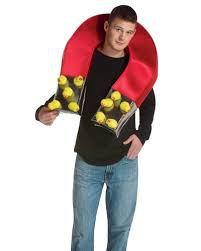 I might be 58, but I certainly relate to this next costume.   .  I too have traumatic memories of wanting to get out of my nine  month lease to THEE single most cramped apartment in which I've ever lived.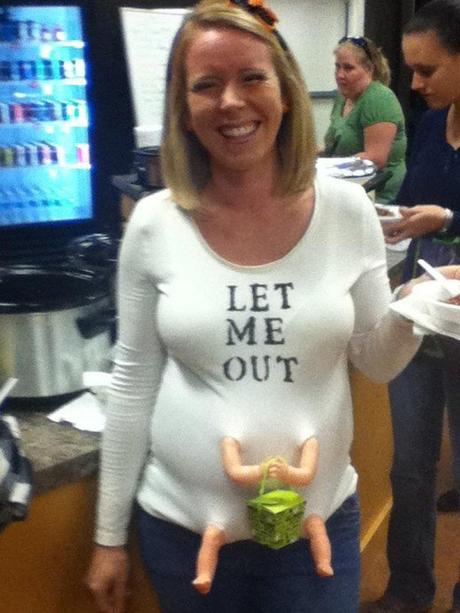 Crown and Coke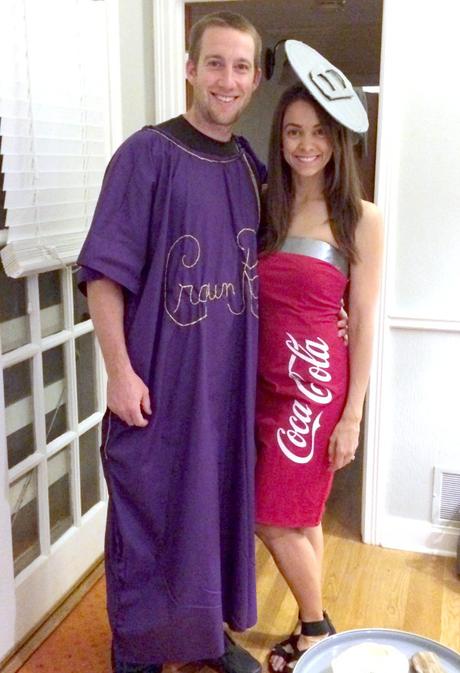 Forrest Gump and Lt. Dan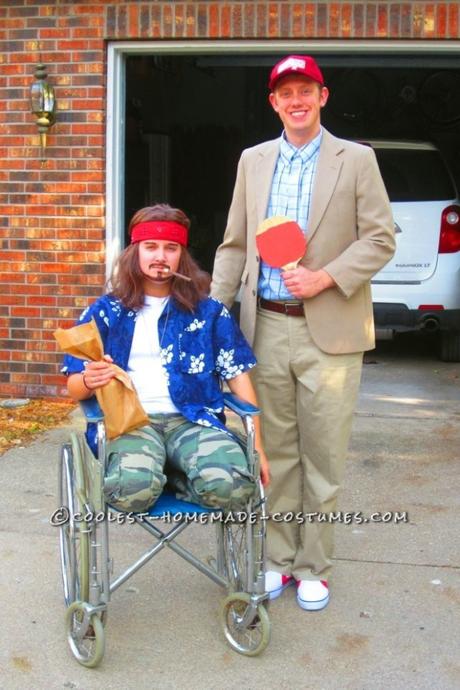 Head in a freezer with a cgikd's drawing head in place with magnetic letters and numbers and an old school ice tray.    Biceps required.   Remember these??     Freezer burn city.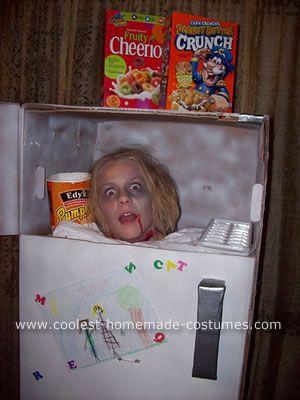 She is a bowl of Fruit Loops .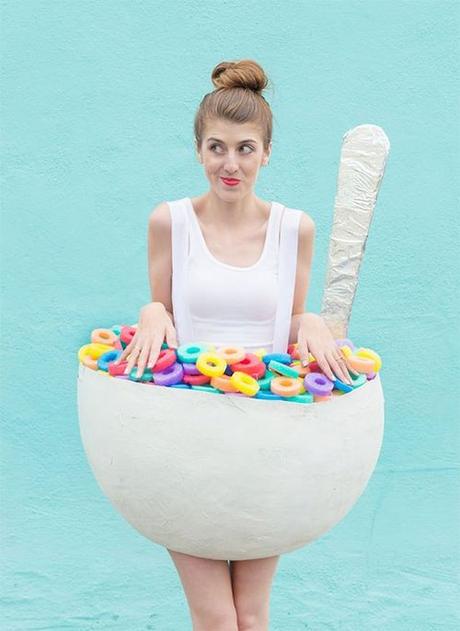 I've stared at the couple's costume fir sboutv30 minutes.    All I csn fine up is he's in black sweats with a bunch of Dollar Store Barbie knock- offs attached to him and she's either wearing s red horns and dropped a large pancake on her stomach or her unborn child is jaundiced.         I don't  get this one….AT ALL!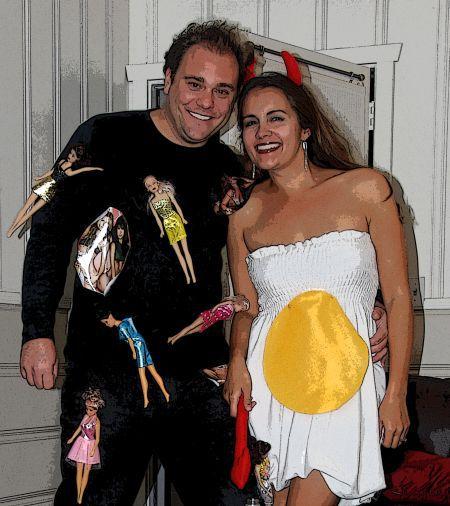 He's a one man aircraft carrier.   Is it just ne or does the plane look like it's made of  waffles???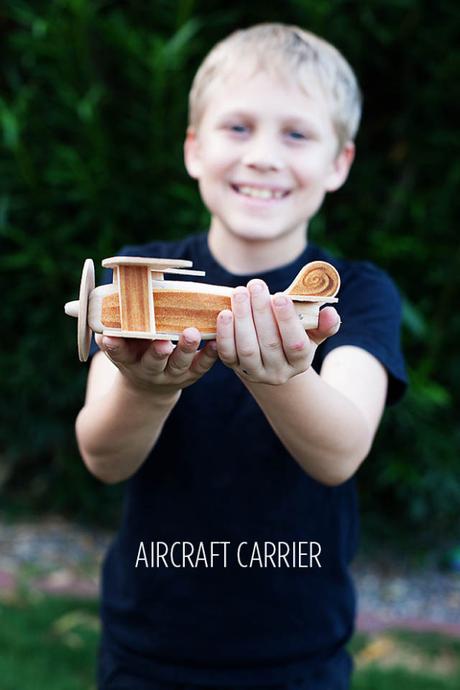 A one night stand.   Nothing sexual….just a single night stand.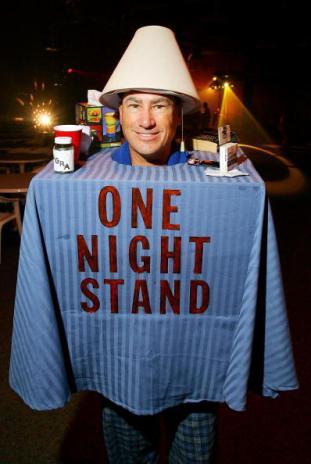 I've always wanted to know  God's gift to women looked like.    I just never thought he would resemble a younger Vanilla Ice.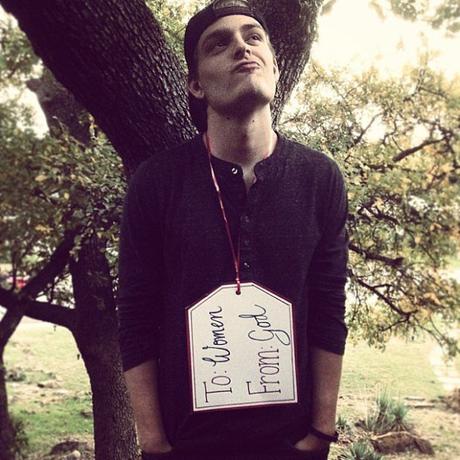 Here's a costume…..'bout a family named Brady.     My, my…Alice in the middle has obviously had a out of work done.    (RIP Ann B. Davis, Florence Henderson, Robert Reed  and each of the Brady kids acting careers.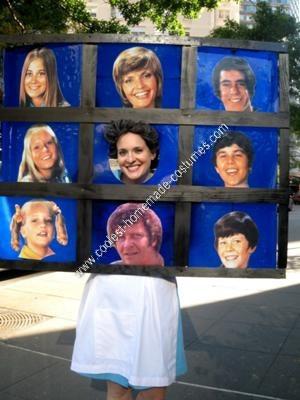 Your spice rack or major McCormick stockholders.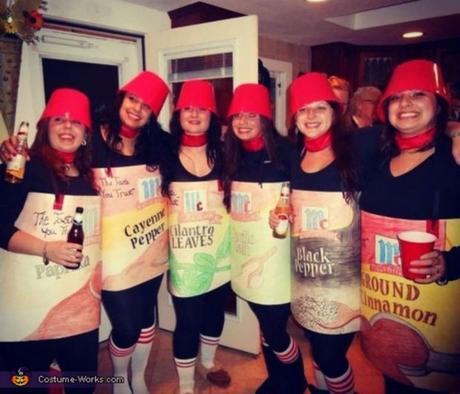 Two ladies all amped up about going as Portuguese men o' war for Halloween.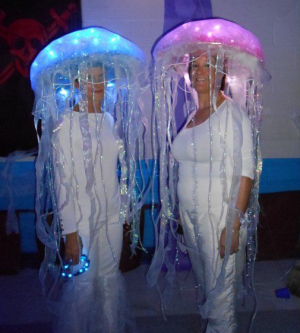 When a guy survives a plane crash at sea, washes on a deserted island and his only friend is volleyball named Wilson with spiked hair and a horrendous case of rosacea.    Ta da!!!    Costume!!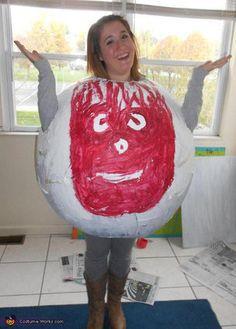 Interesting,    A kid dressed up like Hannibal Lecter.    Really?     Mom and Dad might not get much candy, but there's definitely a lecture from Child Protective Services in their future.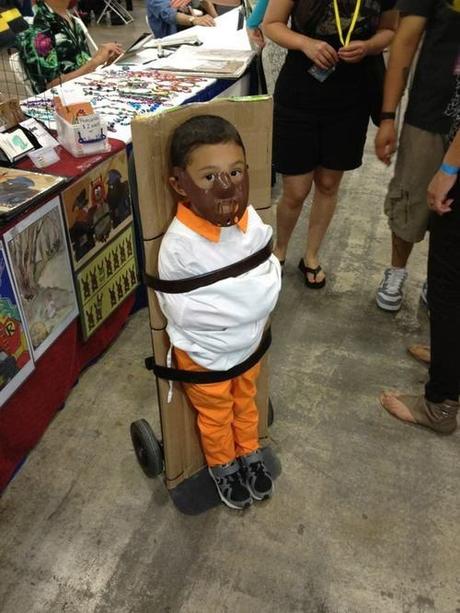 Paula Deen ya'll and BUTTER!!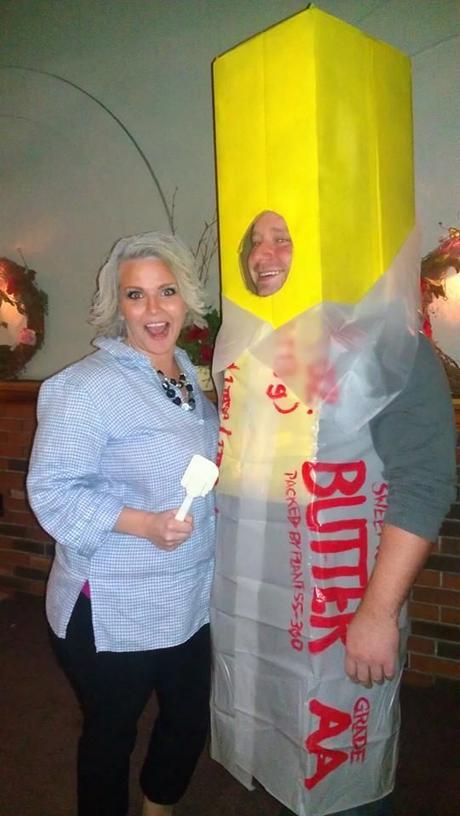 Sherwin Williams' displays his 50 Shades of Gray.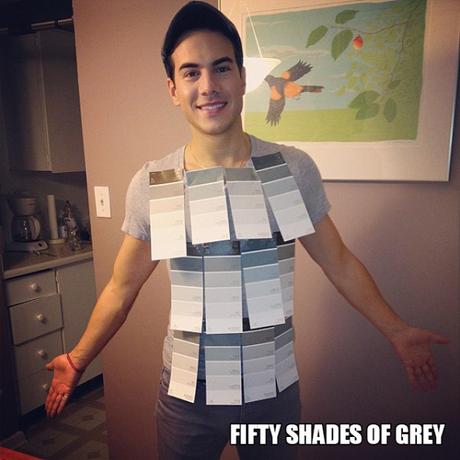 Walk in' in the wind  with littered knees, appropriate wind blown hair and littered knees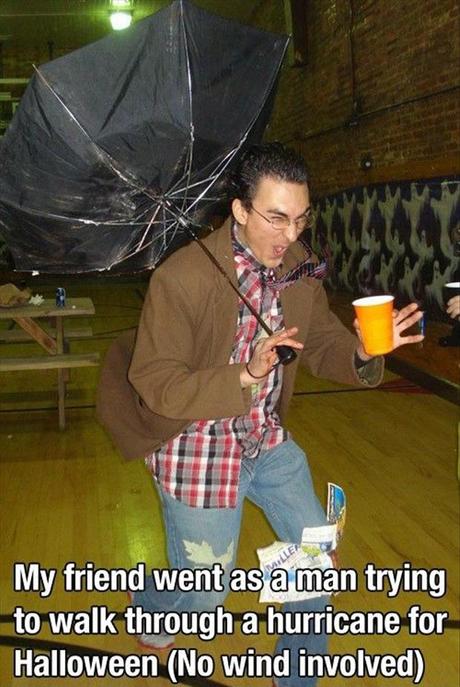 The Gordon's Fisherman as a dwarf???      I don't get it.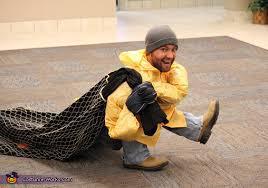 Thought this was a costume, then peered closer……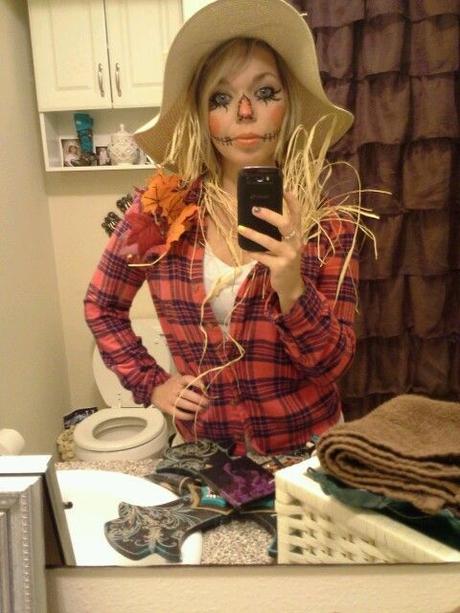 And sans my glasses, it looked like just another photo of  LaToya Jackson.
And with that, I bid each and everyone of you a very…..