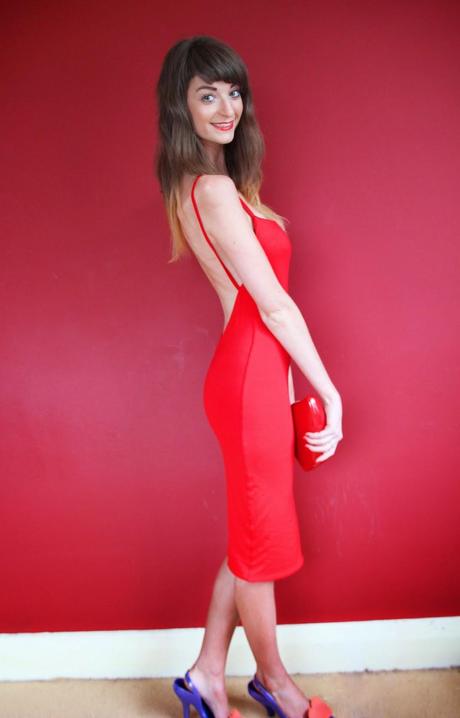 Hello lovelies!As you may already know I absolutely love Valentine's Day, I think it's so sweet that there's a day completely dedicated to celebrating love and showing the special people in your life how much they mean to you or even just having a day to completely spoil yourself with no judgment ;) It doesn't matter if I'm with someone or not I still always make the most of the day, I like to go all out and wear red and heart shaped things etc. haha I love going a bit over the top with these special days, as you can probably tell by my attire above.  I had bought this dress last year and was adamant I was going to keep it in my wardrobe and wait for Valentine's Day (sad I know!) and with my last minute V-day plans I was so keen to wear it that I'd have even wore it to pick up a Domino's pizza or for a drive through MaccyDs haha! Luckily we managed to get into Zizzi's so that was a bit more appropriate ;)
The week building up to Valentine's day was not the same as it normally is, I'm usually really buzzing with excitement but I recently had to deal with a sad time in my life (hence why I haven't blogged so much either) so I hadn't really felt up for even talking about it as much, which is so unlike me and I was also meant to be in work so I wasn't really too fussed but eventually things had calmed down and my shift was cancelled so I got myself together and made the most of it. After our delicious Zizzi's we then went to see Kingsman: The Secret Service, on first impressions of the film, I thought it looked good but after watching it, it turned out to be better than I had anticipated, full of action and some humorous parts too. I'd definitely recommend it :)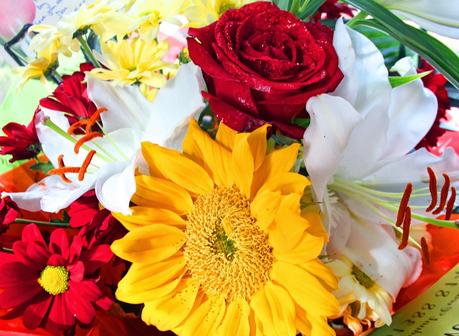 And lastly my gorgeous flowers off the bf, I love that he purposefully chose a sunflower and a red rose covered in glitter, knows me so well ;) I absolutely adore them, they are so beautiful! <3
Hope you had a lovely Valentine's Day! <3
Outfit: Dress: Missguided, Heels: Vivienne Westwood, Ring: Pandora, Clutch: Lulu Guinness.