Valentines Day is very nearly here, and it's time to really start thinking about what to buy for the lady in your life!
Here are some of my tried & tested Top Picks for this year!
For Her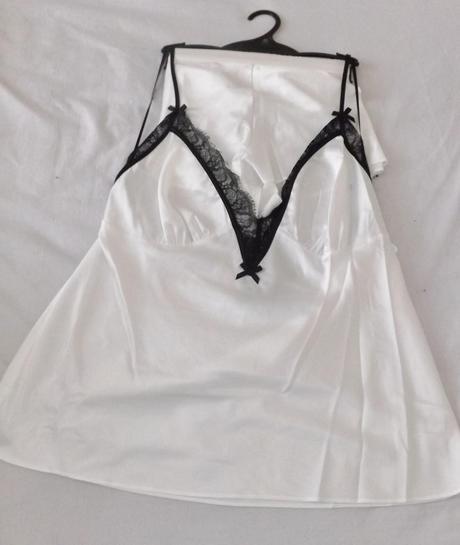 How stunning is this 2 piece Claudette Cami Set  from Ann Summers?!
The beautiful ivory satin is super soft against the skin, and lace back detailing is delicately sexy but oh so classy!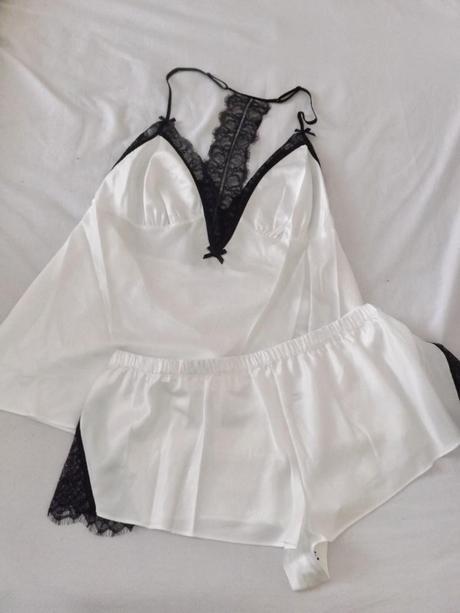 The set would make a beautiful Valentines gift for any glamourous girly, and is even stunning enough for wedding night attire...
Ann Summers
have a breathtaking range of classy and elegant lingerie for Valentines Day, well worth checking out.
The Claudette Cami Set is priced at £40.00 and is available HERE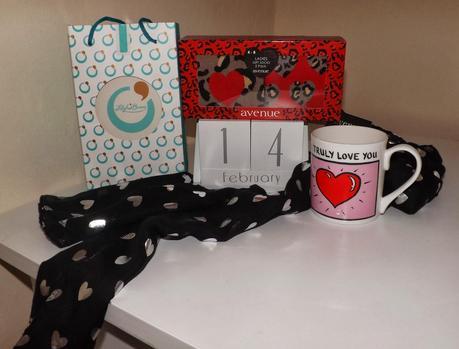 If underwear isn't your thing, then you can't go far wrong with a good old fashioned
box of chocolates
!
But do you really want to present your beloved with a box of milk tray on Valentines Day?! Personally, I'd much rather receive something along the lines of Lily O'Briens - they have a range of exquisite chocolates with flavours such as Lemon Meringue Pie and Caramel Macchiatto - the packaging alone makes them stand out from the crowd, you know you're getting something special when you're given chocolates like these!
Available from www.lilyobriens.ie - this box is priced at £8.80

A
sentimental mug
is always a welcome gift, particularly to a coffee lover such as myself, all you need to do is pick one with a nice little Valentines-y message on and you're sorted!
www.msmugs.com
have a great range and even allow you to add a personalised message to the handle for just £5 - a really lovely touch!
And who say's you have to break the bank to buy something pretty for your beloved on Valentines Day?! Aldi have some brilliant buys which can really perk up someones day with costing the earth!
This lovely black heart-printed scarf seems a very appropriate choice, or how about this heart-themed sock gift set?! A girl can never have too many socks!
Both the scarf and the sock gift set are priced at £3.99 from Aldi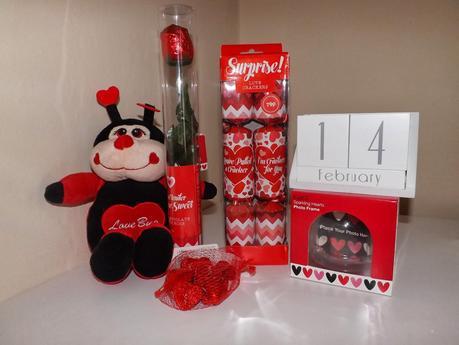 Or perhaps you want to go REALLY traditional?!
Think back to Valentines Day in your childhood - chocolate hearts, single red roses, stuffed love bugs, and RED RED RED - well Home Bargains has it covered!
I think their range of Valentines Gift is funky & fun, ideal for the younger generation swapping token gifts or perhaps, like in our family, you like to make your kiddies your Valentine?! These stuffed toys and chocolate roses are ideal!
Personally I am planning on hosting a little Valentines Day dinner party, so these Valentines themed crackers are perfect - and the rest of range make perfect little prizes for our Annual game of Mr & Mrs!!!
Available from www.homebargains.co.uk or your nearest Home Bargains, prices start from 99p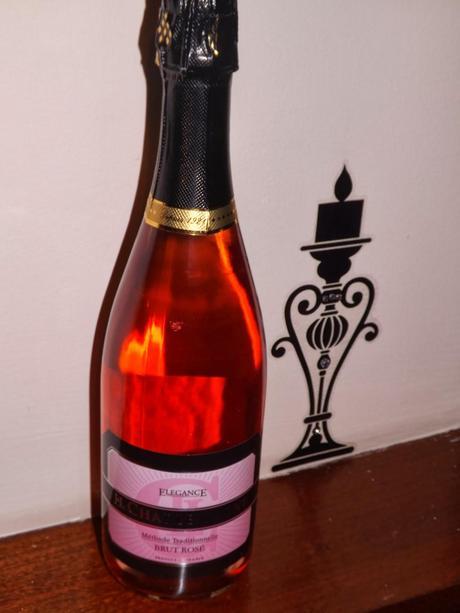 And my final suggestion, a good old fashioned bottle of fizz! Pink fizz to be precise!
Chix & Buck are on online wine merchant who have a fab selection of wines available.This J & L Charlemagne Rose is a delicious blend of cabernet, merlot & chardonnay - it was even served on Channel 4's The F Word!
Available from Chix & Buck for £13.00


For Him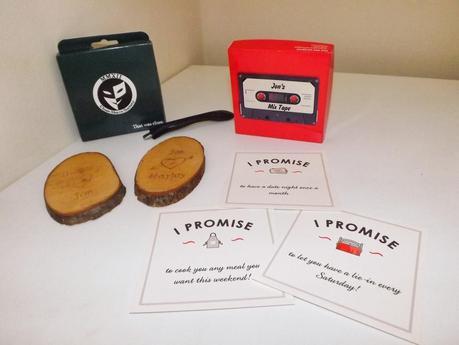 The razor pictured here may seem like a slightly odd choice of gift - but there's a twist!
www.closeshavesociety.com
 is a new online membership service offering high quality German manufactured razors straight to your door on a monthly or bi-monthly basis for as little as £3.50 a mont!  A
t the start of the membership you'll be sent the razor's handle, from then on you'll be sent only the razor blades (you decide the frequency) which then plug into this handle - This idea's the first of its kind in the UK and I think its the perfect gift for any guy!!
Moving on, my old favorite Getting Personal have a fantastic selection of Valentines Products available - honestly they never disappoint! - one that really caught my eye for Jon was this quirky little Mix Tape MP3 player!
Resembling a good old fashioned mix tape (which will very much appeal to my 80's child boyfriend!) which can be personalised, this is actually a nifty little MP3 player which holds up to 200 songs!!
Jon isn't the most tech savvy of people so he doesn't have an Ipod or anything like that, but he does love music - I plan on filling this with all of his favorite songs, I know he'll love it!!!
Available HERE for just £14.99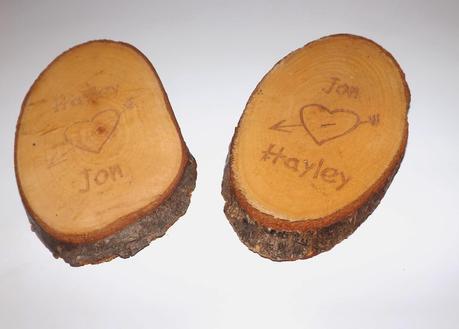 Another fantastic gift idea from Getting Personal is these cute personalised coasters!
In the style of wooden tree carvings, they are just the cutest little household accessory and such a perfect romantic Valentines day gift without being too schmaltzy!
Available HERE for the bargain price of £9.99 for the set!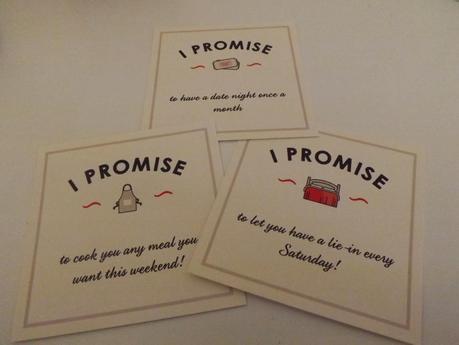 The I-Promise cards are a really lovely & unique idea - we've all seen the "breakfast in bed" vouchers you can buy in cards shops but lets face it, they're a little on the tacky side!
These cards work in the same way but they're fully personalised - they come in a lovely little presentation box in the style of an envelope, and you can write whatever you wish as your promise!
As you can see, Jon has been promised the meal of his choice, a Saturday morning lie in and a date night once a month!
What would you promise your partner?!
The I-Promise cards are available in sets of 3, 5 or 10 if you're feeling really generous!
Available from www.ipromise.to with prices starting at £9.50 with free delivery!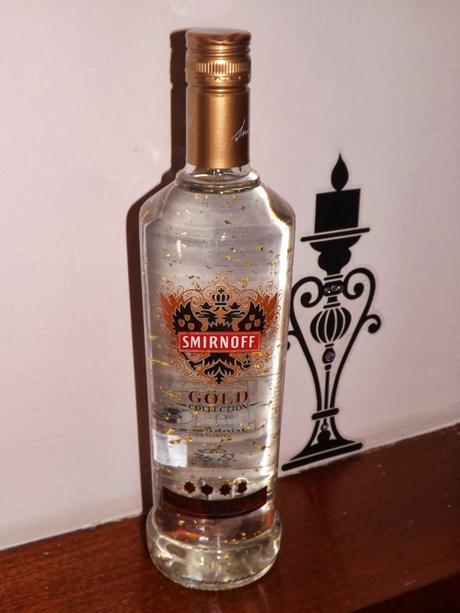 A really nice bottle of your partner's favorite tipple can be a great gift for Valentines Day - especially if there is an extra little touch involved - and it doesn't get more special than edible gold flakes!
Jon doesn't drink much but when he does, he enjoys a vodka - so I know he'll just love this limited edition Smirnoff Cinnamon flavoured Vodka with gold flakes!
The gold looks so beautiful, it's almost a shame to actually open it - but then it does look pretty tasty!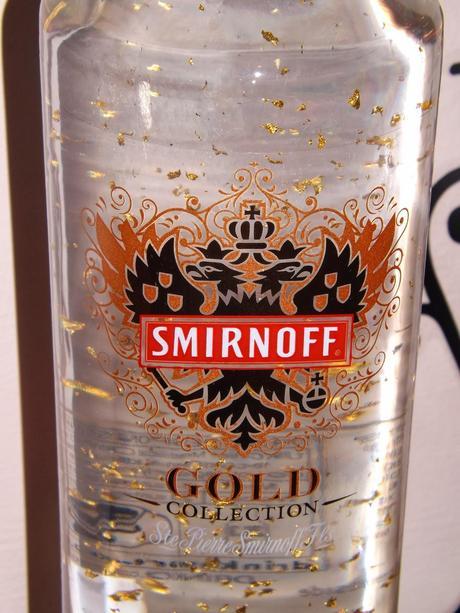 Available from all major alcohol stockists, priced at £21.95
One thing you want to be sure not to forget is the all important Valentines card!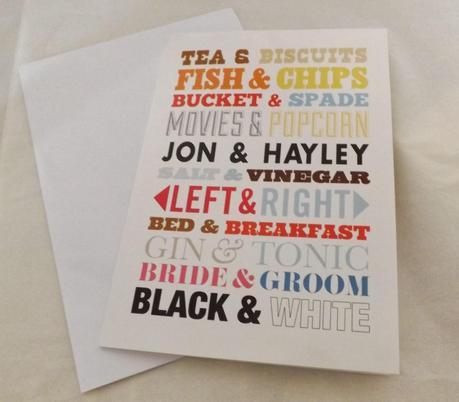 For me, personalised cards are always the way to go for loved ones and Getting Personal once again have it covered!
I absolutely love this "Famous Pairs" themed card featuring all the things that go together perfectly...including your names! How sweet?!
This card is available for just £1.49 along with many others in the personalised range, available from www.gettingpersonal.co.uk
And finally, you'll need something to wrap your chosen gift up in!
What's the point in spending time choosing the perfect gift and shoving it in any old paper?!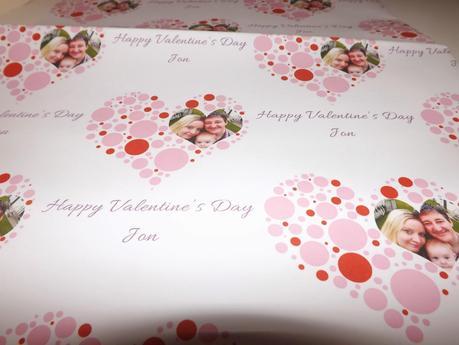 This beautiful personalised wrapping paper from Dom & Geri is such a lovely touch - I chose to add a family picture and a little personalised message for Jon - this is just one of many designs available, so why not get creative?!
There is plenty here to wrap the gifts I have for Jon, and you get 2 matching tags with every set - all for just £3.99!!

Available from www.domandgeri.com

Well thats all my suggestions for the ladies, don't forget to check back next week for suggestions for the guys!
Thank you for reading and If you enjoyed this post, please consider following me via Bloglovin