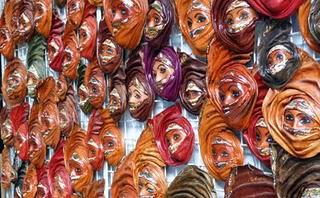 Today's theme at Transatlantic Blonde's Feminist Friday is violence against women. 
There are reports that Colonel Gaddafi has been dishing out Viagra to his troops so that they can rape to order. 
This sickening news has marched round and round in my head all week until it has worn a deep uneasy path. I've been thinking about those soldiers. These are people with families - children, mothers and wives - whom they undoubtedly love. 
Who knows what it's like to live under the Gaddafi regime or what led them to become members of his army. Perhaps it's just a job, a career, like our soldiers - our heroes. Maybe they were press ganged, pressurised, frightened into joining. Or, even, that fighting for their leader is a source of pride and honor. 
Actually it doesn't matter - the fact is they are flesh and blood men trained to take orders. Just as the members of our armed forces. 
But then the order comes to rape. They're even given drugs to make it happen more easily. What then? Do these men really believe it's right? Or are they too intimidated or otherwise rendered insensible? Has it become normal? What happens if they refuse?
Discussing the subject on Question Time, Germaine Greer drew fury when she said: "All soldiers in certain circumstances will rape - whether they're ours or theirs." 
Can that possibly be right? After all, our soldiers are trained to fight and kill - and follow orders whatever their instincts may tell them.
I don't have a conclusion, indeed, I really want to believe that only the very, very few disturbed individuals can possibly be rapists. Please tell me this is true: none of the men I know could be rapists under different circumstances. Could they?