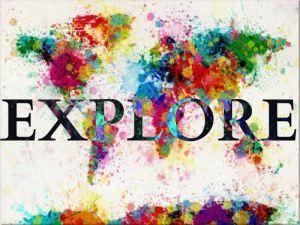 "all my life i have lived and behaved very much like the sandpiper just running down the edges of different countries and continents, looking for something." ― Elizabeth Bishop
For as long as I can remember I have been hooked on the world. I have dreamed of traveling everywhere and living my experiences in an authentic way. I saw myself in Africa, Asia, Europe. I imagined I was rooted in The Americas, Micronesia, and Melanesia. When I couldn't get there physically, I lived with maps upon my walls everywhere so that by a simple glance I could transport myself to my desired locale in dreamtime. Wanderlust pulled me. I followed my heart.
"A person susceptible to "wanderlust" is not so much addicted to movement as committed to transformation." ― Pico Iyer
As a young girl, I knew intuitively that I would know more about life, about myself if I could experience life the way others did. Walking a mile and all that. I knew it would broaden my horizons and expand my compassion. Mind you, I didn't need them for that, I was already compassionate and broadened, but it could only make me more of that. A spirit of wanderlust was an urgent imperative, for I saw myself as everyone everywhere, and I longed to know myself through their eyes. My mother's National Geographic magazines aided my imagination as did George Pierrot Presents -a 1960s weekly TV travelogue of adventures cataloguing places around the world. I could imagine a life in Kenya or in Cambodia. I saw myself in the Samoan people and felt connected to the Aboriginal people of Australia. I pictured myself in Korea, and was stirred deeply by images of Thai culture.
With a moon in Cancer, I have always loved homeplace. It's more than important. It is my foundation, my center, my recharge zone. But my Gemini-rising ascendant has made me curious about everything. Everything. Always. To find an interesting balance between these two inner impulses, I establish myself in that home (where ever I choose it to be) and then wander about literally, figuratively and imaginatively. I dream myself a larger, more expansive human being. I recognize my oneness with others that transcends geographical boundaries and cultural definitions, and which binds me to my humanity as my spirit expands. I can't stop longing for life lived in diverse places and spaces. I hunger for the experience. I need to taste the joy which comes as I trod new lands, feel the delight in my soul of seeing new faces, thrill to hear new laughter peal in new spaces.
I am a wanderer, a global woman. And everywhere is home.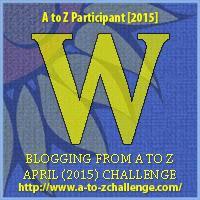 © 2015 Egyirba High All Rights Reserved
Feel free to share this post with others, as long as you include the copyright information and keep the whole posting intact. If you like this piece, please share it with others. You can like me on to see more of my writing and my personal and spiritual journey.