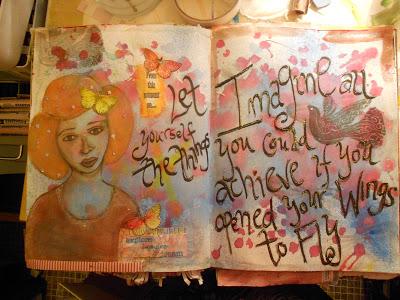 From this moment on....Let yourself imagine all the things you could achieve if you opened your wings to fly!


Making sure that you know how to use the equipment you have is important as it gives you greater room to be able to play and incorporate new techniques.  I have always shied away from using watercolours, feeling that they were not something that suited what I wanted to do as an artist.  Since developing my work in mixed media I have totally changed my mind, but what it needed was just a bit of understanding on how to incorporate and make it work for me.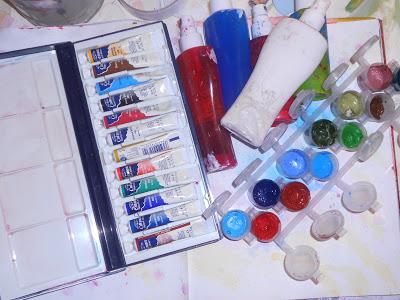 I had been given watercolours in the past as gifts, they came in the tubes and for me I didn't find these worked.  I liked to see the colours and didn't realize that unlike acrylic, when watercolours dry, they could be reactivated with water.  I used them as I would acrylics and ran out quite quickly.  Once I learnt how to use them to fit how I worked I decided to empty the tubes into these mini pots.  It means that I can add water and use them directly. I have also mixed a few of the pots in colours that I didn't want to worry about running or drying out.  You can obviously get the pan watercolours which works on the same principle.
I also found you can put the watercolour in a spray bottle it won't dry out and render the bottle unusable, but you are able to use it as and when you need time and time again.  You can get some beautiful colours and combined with other mixed media materials create lovely effects.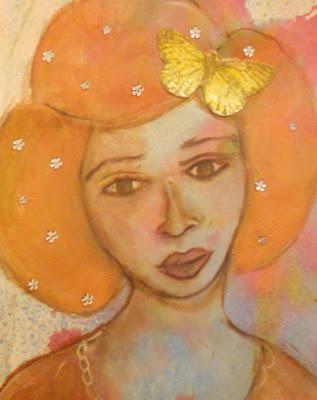 I'd love to hear how you are incorporating or using watercolour in your work. Blessings 
Join me every day this month for the Ultimate blog challenge