If you are having people over to dinner, the last thing you want is a dining space that is lacklustre and embarrasses you. Perhaps it was once all the rage but now leaves something to be desired. Well, never fear, there are plenty of ways you can inject new life into your dining room, and not all of them have to break the bank. If you have a little creative spark, then you can make it seem like it has been completely reworked without the expense. Here are a few tips: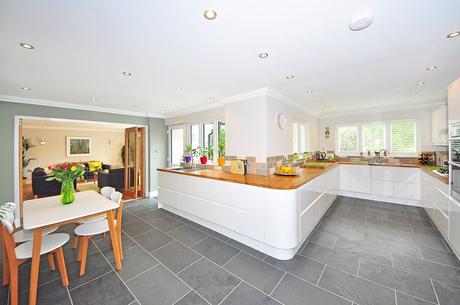 Declutter
Every room in pretty much every house is going to be jam-packed full of junk that is piling up day on day. Well, it is about time you started getting a handle on it. Grab a box, go through all drawers, and fill the box up with all the rubbish you'll never use or fix. Think about any broken furniture that you know you hold throw out, but for some reason, hold on to. Get rid of all the bitty and small pieces on display too, which simply make the place look untidy. Small ornaments may look cute up close, but en masse, they look awful. They make a space seem
cluttered,
not to mention the dust they collect. So think about getting rid of them or at least putting them away.
Rearrange the Layout
When you rearrange the dining room, you should think about things such as where natural light from the window will fall. You want as much natural light coming into the room as possible. Ensure you have no large furniture items in the way of the window blocking this light. Also, in the evening, think about where the ceiling lights are and position a table beneath it, you really don't want some people in the shadows, and others highlighted. You also want space for all the dining chairs to easily slide in and out from under the table.
Rug 
Perhaps your carpet is no longer up to scratch but replacing it is out of the question at the moment. Well, there is nothing to stop you from going for the cheaper option anf getting a beautiful rug. This can liven up the dining room and add that spice that perhaps the room was lacking before.
Painting
Nothing reinvigorates a room like a lick of paint. All you need to do is purchase a decent roller and some quality paint, which is relatively inexpensive, and you can make the room so much brighter. Perhaps it is a little on the dark side. Well, a nice light color will resolve this issue and make the room appear larger in the process. You could also consider having a few pretty wall decals painted on too. This can really add something to an otherwise bland room.
Potted Plants
A few potted plants dotted about can really invigorate a room. They look great, and they are good for you, too, as they are natural detoxifiers. The color green is rather soothing too, so plants can make people feel more relaxed in your environment.