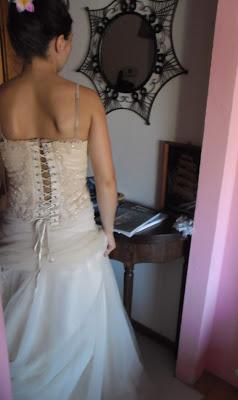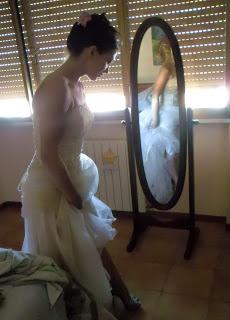 Yes, there will be some wedding bells in September for my eldest nephew (my sister's son) who has finally decided to marry his girlfriend of over five years, a lovely girl named Gabby. The ring has been offered, the wedding dress has been discovered, the invitations have been sent and luckily received, the shoes...oh My... are to die for, and most of all the bride and groom...are very...willing :).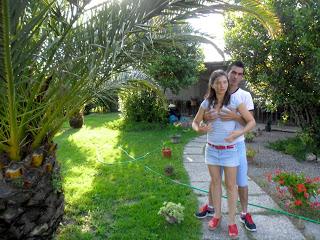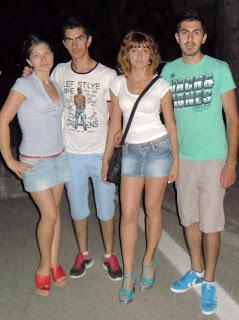 the happy couple along
with the bridesmaid
and the bestman
They even paid for their honey
moon
 week, a cruise from west Italy to Ibiza. Me and my boyfriend, we shall attend this wedding (how could we miss it) and he is very determined to dance the bride till she'll break a heel (that's a local tradition....they say that the bride must dance with all the guests and never refuse a dance, not even one...poor thing). I'll keep you posted :).