NOTE: I spend my Wednesdays Unplugged from appointments. It's my day to stay home, enjoy cooking and welcome our kids and grandkids for dinner in the evening. We end our meal with quotes from the Norwegian 'Quote Cup' passed on to me from my grandmother. I share a quote and a recipe here each week, and sometimes some photos of family fun. I love trying new recipes...and love getting recipes you would like to share! 

QUOTE OF THE WEEK
"Joy is the feeling of grinning on the inside." ~ Dr. Melba Colgrove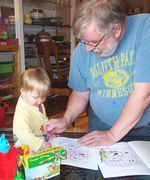 Since our family dinner night is Wednesday, my husband is always gone during Lent because he is on a church staff. We decided from the beginning that we would just continue as usual without him. Last week was his first week back and the grandkids were especially excited to see him... they love their Papa John!
RECIPE OF THE WEEK
This week's recipe isn't very exciting, just handy to have. When I was preparing to bring strawberry shortcake for Easter, I was able to make the whipped cream the day before and it was still great yesterday... lasts for about seven days.
DO-AHEAD WHIPPED CREAM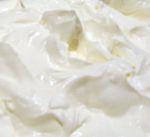 1 pint heavy whipping cream
2 tablespoons dry vanilla instant pudding mix (1 box does about 3 batches)
1 tablespoon powdered sugar
1/2 teaspoon vanilla extract
Whip all ingredients together until firm peaks form. Store in an airtight container in the refrigerator. Stir to 'fluff it up' before serving.
Sharlene Hensrud, RE/MAX Results - Email - HomesMSP.com
RELATED POSTS