Well this post is appearing much later than I had planned but today I wanted to share some of the lovely gifts I was lucky enough to receive over the festive period...
I like to do this so that I can look back on these things next year and I have loved reading my fellow bloggers Christmas goodies posts so I wanted to join in!
First up...what I got from Jon!
Since having Tyne, we don't go all out on gifts to each other any more as the sole focus is on Tyne but I did receive some really lovely little treats from him and they are all things I REALLY wanted!
The one thing I had asked for this year was this book all about one of my favorite movies, The Sound Of Music!
I don't care HOW geeky is it, I LOVE the movie to the extent that I want to know everything about it - so when I heard that the original cast had written about their experiences behind the scenes, I HAD to have it!
I was so excited to open this on Christmas morning!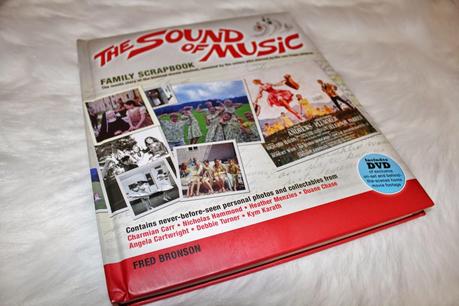 Something I have wanted to start collecting for a while is the Willow Tree collection of figurines...I think they're just stunning and I love how there is a piece to represent so many different aspects and events in life.
So I was thrilled to receive this gorgeous piece from the collection - I love that it represents Tyne to me, a little boy who looks just like him holding up a balloon reading "Hope"...so precious.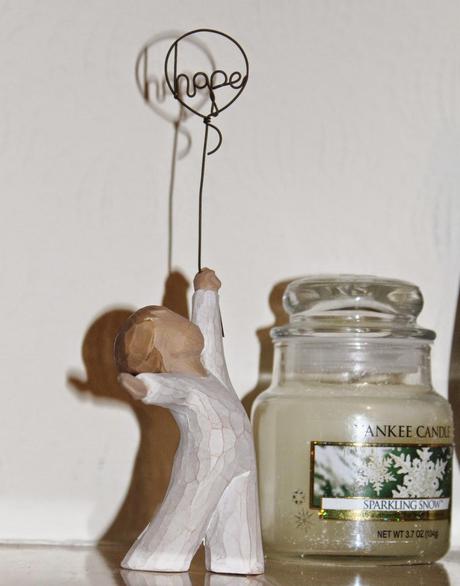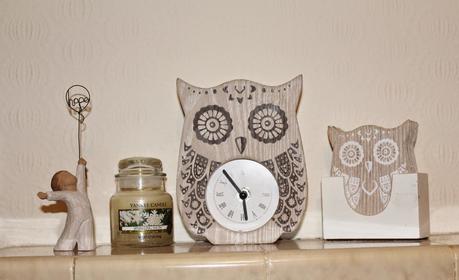 When we visited Santa at a local garden center this year there was a little model village display that I fell in love with, and my favorite thing was the flying santa - so I was delighted to see that Jon had gone back and bought it for me!
The photos don't do it justice, it is so beautiful and the little santa flies around in circular motions on his sleigh while christmas music plays! I LOVE it and I can't wait to get it out year after year...and hopefully add to the collection to build up my own little model village Christmas display too!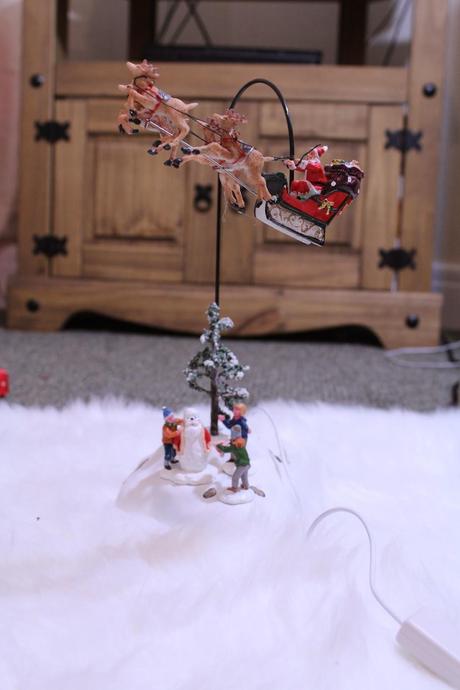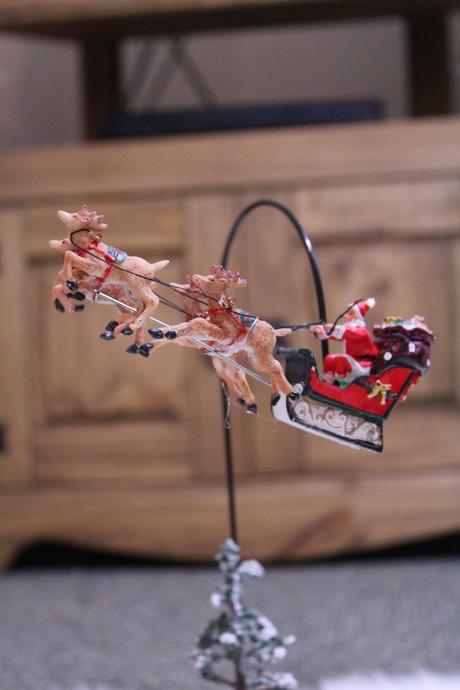 I also received the Urban Decay Naked 3 Palette from "Tyne" this year (thank you Jon!) which I was super excited about!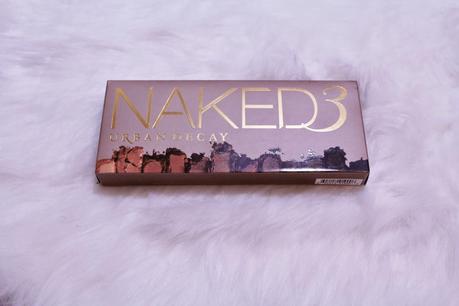 My parents are always super generous and buy gorgeous gifts, and this year was no exception! I didn't get to photograph everything they bought me as I had already worn 2 pairs of the pyjamas, all of the socks and nobody wants to see photos of underwear no matter how pretty - but those things were all included in my stocking this year too!
They also gave me: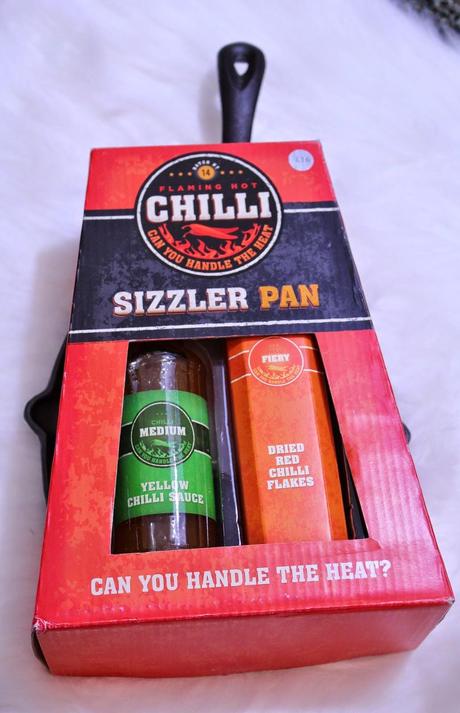 This amazing Sizzler pan! The sauce and chilli flakes look great but I am most excited about just cooking fajitas on the skillet pan, I can almost smell the onions!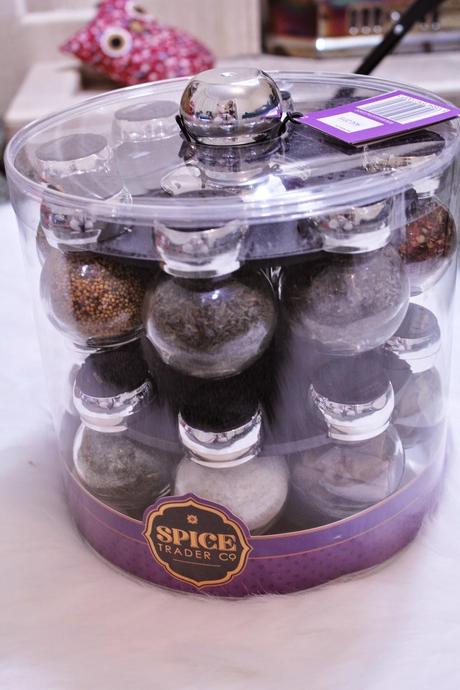 And I absolutely LOVE this amazing rotating spice rack they bought for me, with tons of bottles of cool and unusual spices! It will look great in my kitchen!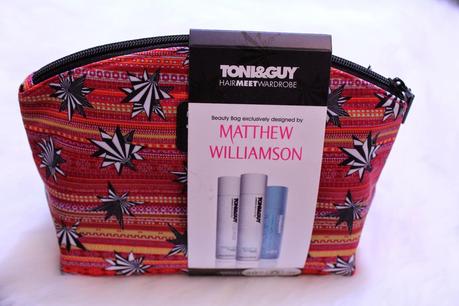 Hair care treats are always welcome Christmas gifts for me so this Toni & Guy set is fantastic! I love the Matthew Williamson bag too, which I think I'll use as a make up bag!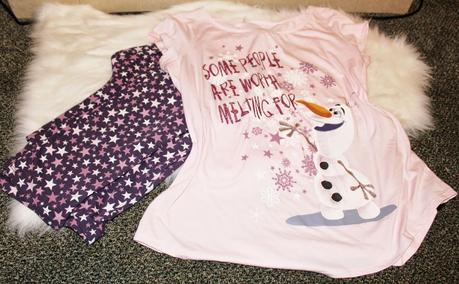 They got me four gorgeous pairs of PJs (my favorite christmas gift to get!) but I had already worn some when I took my photos....so I'm just sharing two! Aren't they cute, though?!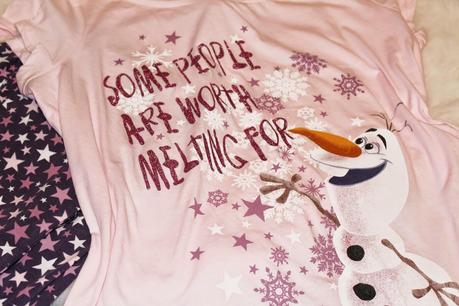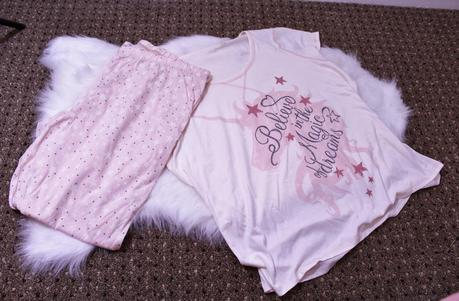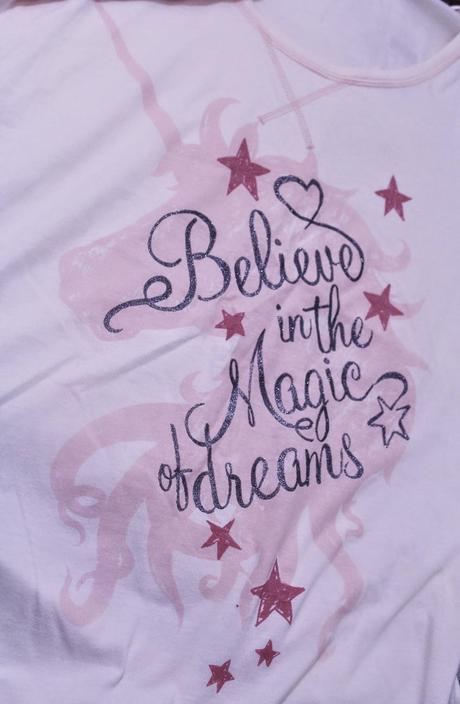 My parents also gave me £350 spending money, which I used to buy my very first DSLR camera - the Canon EOS 1200D!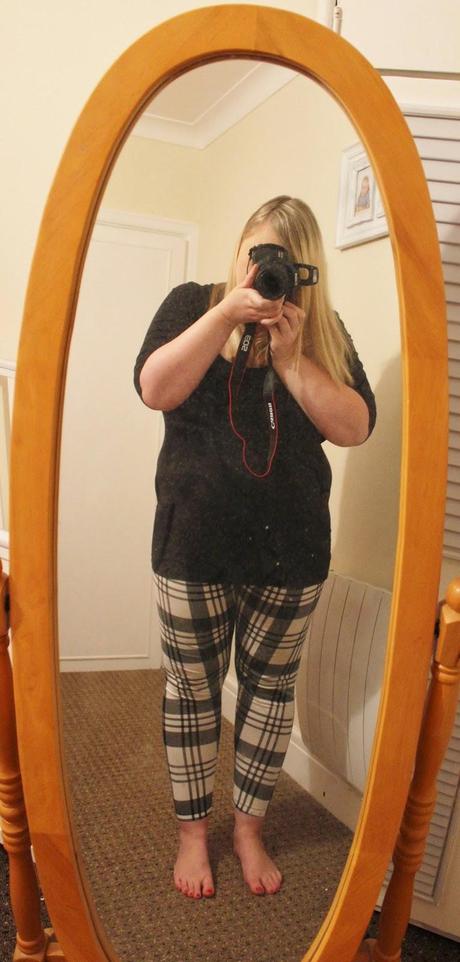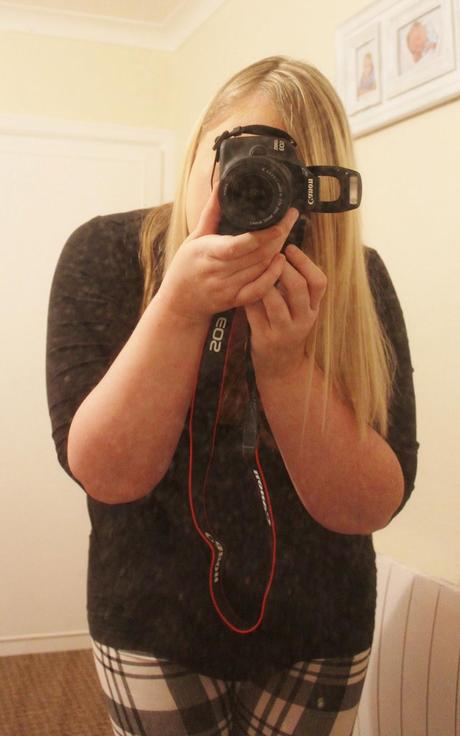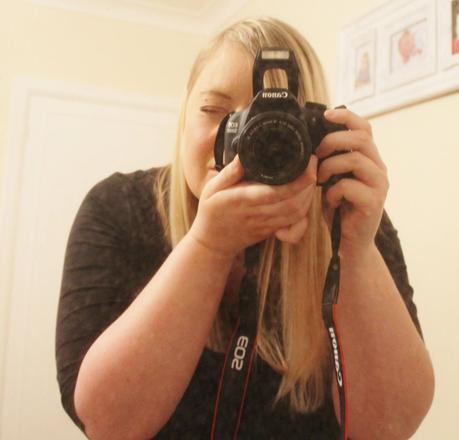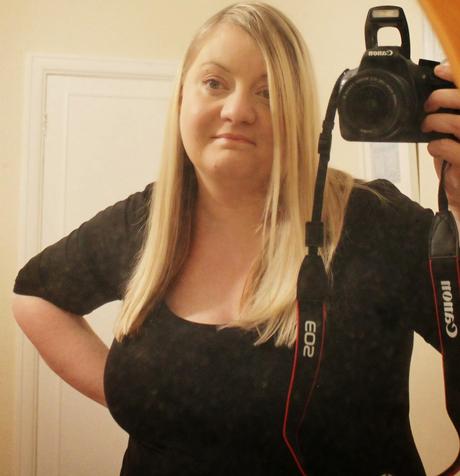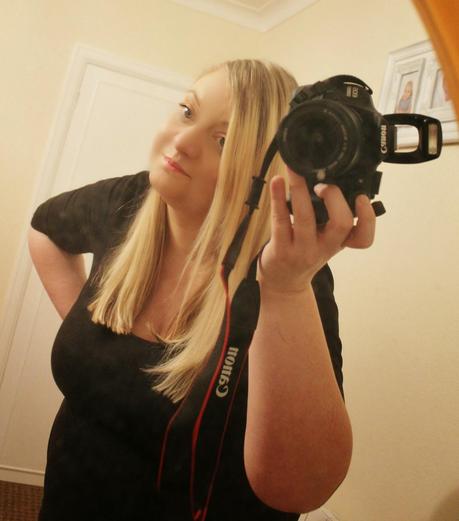 I'm still getting to grips with it but I am LOVING it so far! I am so excited to finally have a DSLR and hope it will mean an improvement in my blog photos! I have also used some of the money left over to buy a case and remote control for it too!
I still have £100 left of the money so I still have some sales shopping to do!
And finally this gorgeous little haul came courtesy of my sister Laura!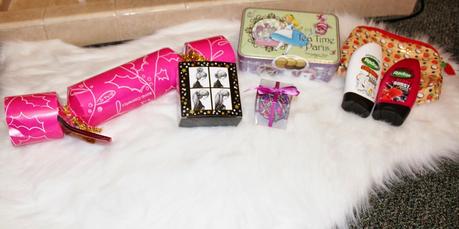 She gave me a big bag full of goodies including a Bomb Cosmetics cracker full of bath time treats & Radox goodies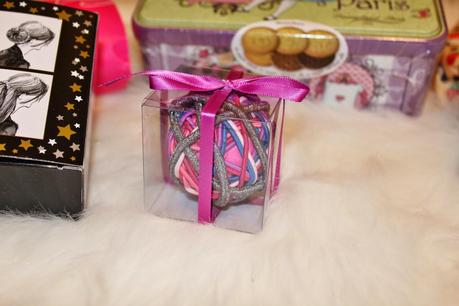 I think this hair band ball is such an adorable stocking filler idea!!! It was honestly one of my favorite gifts!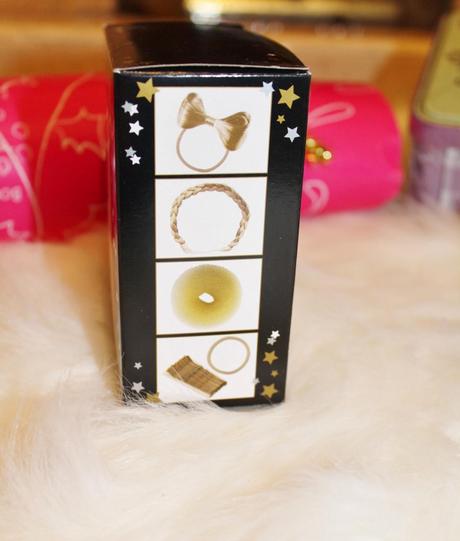 And this kit that she bought me from Avon which includes a hair bun mould, bobby pins, a braided hairband and a hair-bow bobble is SO cute!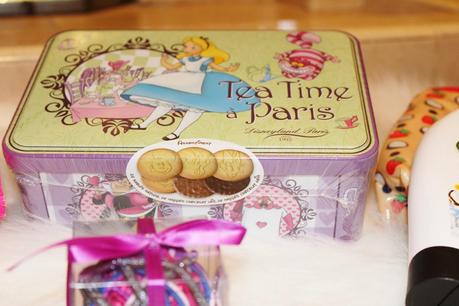 She also got me this cute tin of biscuits from her recent Disneyland Paris trip, how adorable is the tin?!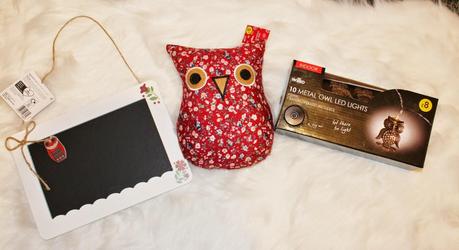 Laura also knows how obsessed I currently am with owls, so got me this owl chalkboard, owl doorstop and owl fairy lights - all of which are now adorning my fireplace!!
So that's what I got for Christmas this year! If you've done a similar post please share it as I'd love to see!
If you enjoy my blog, please consider following me on Bloglovin'