Hey guys,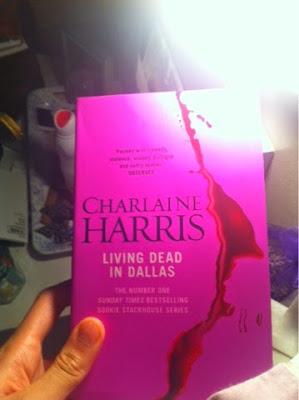 Charlaine Harris' Pulppy Novel 'Living Dead in Dallas'
Still a great chick flick read.
So this week I am reading a wonderful bit of girl lit which is 'Living Dead in Dallas' the second novel in the Sookie Stackhouse series. It isn't the most wonderful literature but there is something in it that makes me smile and makes me want to read more. I just really enjoy them! Nothing wrong with that right ;) I'm hoping to get through this one pretty snappy as I have lots more reading to do.
Have you read them though? Enjoying them? Read the whole series?
Love,
TSITR xo