All wedding days can be special, but it would be wrong to say that all wedding days are special. We mean, beyond the exchange of vows -- that's always a big deal! But in terms of parties and the days at large, and so forth, there can be a wide disparity in how much of a hit they are. And of course, if you're going to have a memorable day, then you'll hope that it's for all the right reasons. The good news is that having a successful wedding day isn't an unimaginably difficult task. You just need to get a few things right. We'll take a look at what those things are in this blog.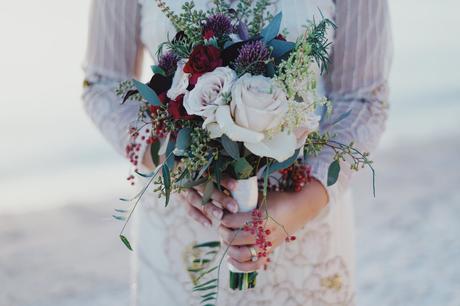 The Planning 
Once you're engaged, you'll likely be pretty eager to host your day and get married. However, it's best to wait -- this won't just give you time to save up the money that you need for the wedding, but, just as importantly, it'll give you time to organize everything correctly. There are always more details that have to be taken care of than you realize -- but if you're stuck with a date that's too soon in the future, then you might not have time to organize those things. And that's something that you might just realize on your wedding day when you notice that something is missing. 
The Venue
The venue helps to set the tone for the wedding. If people are commenting on just how beautiful and magical the place is for the first moment they step out of the car, then you'll know that you've done something right. There's no shortage of different wedding venues to choose from. Do you go for the swanky, cosmopolitan venue or the lakeside venue in the middle of nowhere? Both have their advantages -- it's all about what you want, really. 
The Style
Of course, you can't expect the venue to do all of the work. That'll provide the framework for a great wedding, but you'll also need to add some style to proceedings too. This applies to your outfits, the guest's clothing, and the decor. For yours, it's best to look at the latest wedding dress collections -- you'll surely find something that helps to make you look radiant. For your guests, it's best to give a dress code. You can opt for a fancy style if you like (say, black tie) or something more casual. It all depends on what you want the atmosphere of your wedding to be like. 
The Guestlist
Finally, there's the wedding guest list. You'll be able to set the tone for your wedding, but it'll be your guests that really walk the walk. One mistake that couples make is inviting too many people that
they feel they
have
to invite
. This might help to keep the peace, but it'll have a negative impact on the enjoyment of your day. After all, it'll be the people that are eating dinner and on the dancefloor that'll determine just how big of a hit the wedding is!