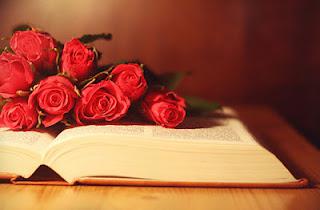 A book is a set of printed sheets of paper held together between two covers. The sheets of paper are covered with text and sometimes include illustrations… or at least that's what Wikipedia tells me. 
To me, a book is much more than printed paper. A good book transports me from my own life and immerses me in the lives of its characters. Some of these characters become my friends, others my enemy. Yes, when I read a book, I live it.
My love of stories began when I was a little girl. My mother used to read to me for hours on end every day. The walls of my bedroom disappeared and I was magically carried into another world as I listened to my mother's melodious voice.
And speaking of my mother, she is the best mother a girl could ask for. She is a burst of sunshine on cloudy days. And I'm proud to call her my mom.  
Happy Mother's Day Mum!