I'm not a particularly massive jewelry wearer. I never wear costume jewellery, I will only ever wear sentimental pieces which is just a personal choice of mine. Here's what's on my Pandora bracelet and my (mostly) everyday worn jewelry.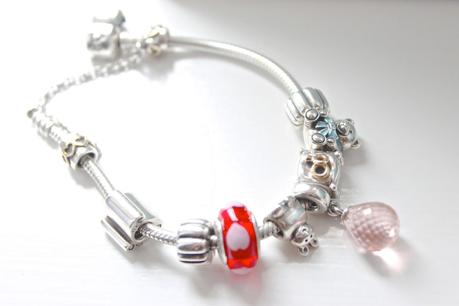 Adam brought me my Pandora bracelet for our wedding day as a gift as he knew I'd wanted one for a while as I liked the sentimental ideas behind getting new charms for certain special events. On it when he gave it to me was the red heart charm and the wedding rings charm. The wedding rings charm is my favorite. :) I also have a cat on there from my Mum for my 24th birthday and a best friends charm from my friend and colleague which was also for my 24th. I have a bear with a blue bow which I brought to signify Ethan and the pink hanging charm was from Adam for this
Christmas
.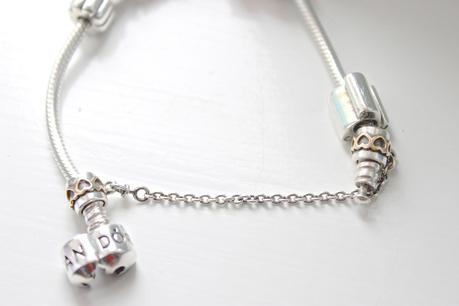 There is also this love heart chain on it to stop it falling off and getting lost, this was a gift from Adam for my 24th birthday.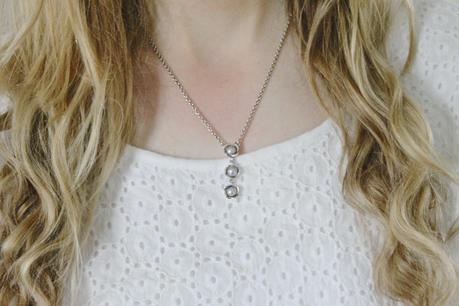 Adam brought me this Pandora necklace which he picked out himself and matching earrings (seen below) for the Christmas before last. I was pregnant at the time and I always said that the 3 pearls signified Adam, Ethan (or bump as he was) and I. :)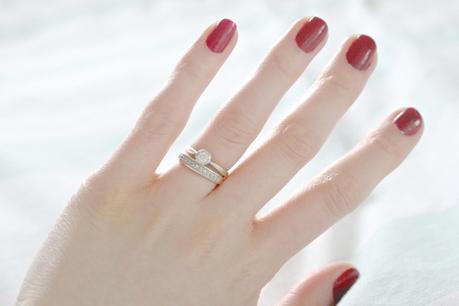 I ALWAYS wear my wedding and engagement rings, I never take them off unless I absolutely have to. Adam choose my engagement ring, we got engaged aged 19 I think it was and we picked my wedding ring together. :)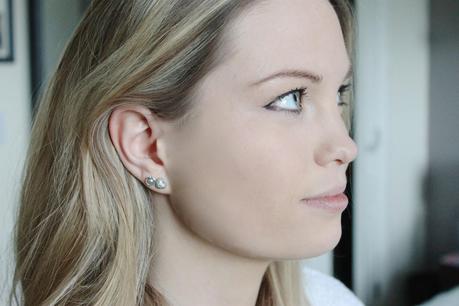 I have 2 piercings in my ears on both sides but also 1 extra one on the top of my ear but I no longer wear an earring in it. Both of these earrings are from Pandora and were gifts from Adam, 1 pair for last Christmas and the other pair for the Christmas before that. 
I also have my belly button pierced but since have Ethan I now have a very prominent 'outie' so no longer wear any jewelry in it, haha! :)
Do you wear much jewellery? Do you tend to stick to sentimental pieces like I do?