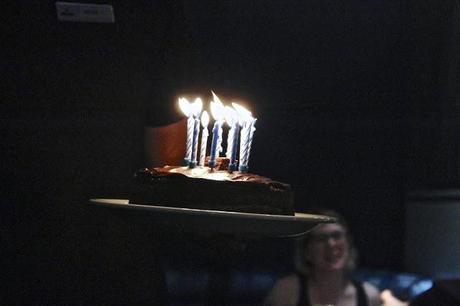 Men - they're so hard to buy for.. There's Valentines, his birthday, the marriage anniversary, not forgetting the 'when we got to together' anniversary, oh and of course, Christmas.
 The list of occasions when a present needs to be thought up and brought, to a women buying for a man, can just seem endless. This is purely because of one small but terrifying fact.. Men are hard to buy for! In fact, they're so hard to buy that I often resist the urge to march myself up to a cash point, withdraw x amount of monies (from our joint bank account may I add), lovingly place said money inside of a 'To my Dearest Husband' occasion card and sit back with my feet up, safe in the knowledge that that right there is a job done well and that now it is my dearest but oh-so-hard-to-buy-for Husband that has the painstakingly difficult task of having to buy something for himself. 
But no, as a good wife, I do resist that urge (as simple as that would make life for me). I'm not sure my Husband would really appreciate being given what is already half of his own money as a gift.  
So, as girlfriends, fiancees, partners, wives etc etc, do we like to get something that's sure to put a huge smile on the man in our lives face? Of course we do, and so, for all of us who do know a hard to buy for man, I bring you this.. My guide to 'What to get HIM for his Birthday (& other special occasions)..' Hope it helps. Oh and you can thank me later! ;)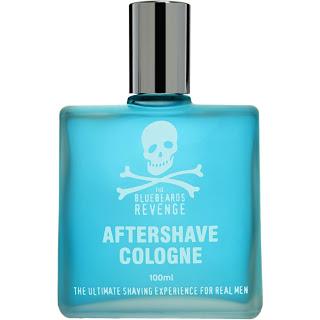 1. To begin with, we should start with a safe bet, a bit of smelly. What man doesn't like a good bit of aftershave?! This is The Bluebeards Revenge RRP £19.99 and it is one of those that just smells completely refreshingly gorgeous and for the men that it matters to, the bottle is visually striking too. So  an all round great little buy. The brand also do some lovely little gift sets and quite a lot more so it's definitely worth having a little look over at their website if your mans a lover of his fragrances.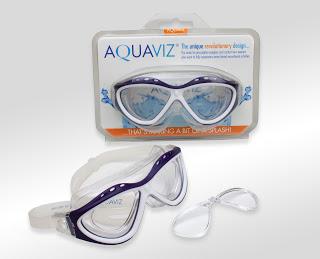 2. For the sporting man, there is Aquaviz and what these are are 

masks for prescription glasses and contact lens wearers who want to fully experience water based recreational activities. They sell swim and snorkel masks that come with a 'snap in' lens which gets customised to the exact prescription of the wearer so they can see clearly underwater. Pretty cool, huh? Oh and the interchangeable lens can also be used in their ski masks too! Prices start from just £39.95 for those.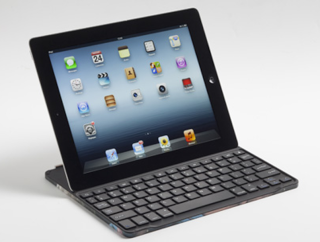 3. One for techies, the iPad lovers. How about an iPad keyboard for your man that can be personalised.  Any photo you wish on the reverse side of this, I have to say, pretty damn good (in the sense that it is so easy to use) keyboard, which also acts as a bit of a case for the iPad. It is from Photobox and is priced at £64.99 but I've seen it go for less with the great deals that Photobox often run on their website.  Features to note are;- it connects wirelessly via bluetooth, attaches magnetically to the iPad when not in use, has up to 100 hours of use with one full charge and has a scratch and chip resistant coating. Bottom line: I love it. And though, it's not currently in stock, it's well worth waiting for in my opinion.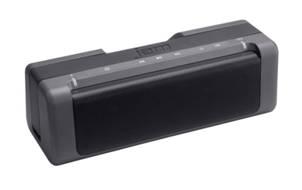 4. This is the Jam Party - Wireless Boom Box, a pretty amazing gift for those that love their music. It can be brought from Amazon currently for £54.99 and is perfect for delivering a big quality sound with the bonus of total portability. You can connect wirelessly via any bluetooth enabled devices with it or if preferred connect plug in with the AC adaptor. The rechargeable batteries last for 12 hours and it can be brought in a variety of different colours. The sound on this is good, the bass is good, the price for what you get is good.. I really can't fault it, I think it makes a fantastic gift ..Hubby loves his!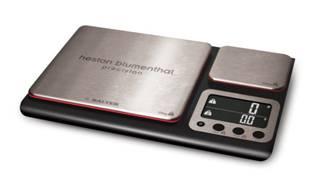 5. The Heston Blumenthal Precision- Dual Platform Precision Scale, RRP £49.99 are a great choice for the budding chefs, (my Hubby also uses his for his business when posting items out). He was pretty excited by these.. who knew that a set of scales could cause so much excitement, but they did, it's a man thing, or so I tell myself. The LCD display is pretty cool, the stainless steel looks modern in any kitchen, it has two scales one up to 10kg and the other 200g and it comes in a rather sleek storage case that was quite impressive to be honest. They're in stock over at Amazon and definitely worth a look.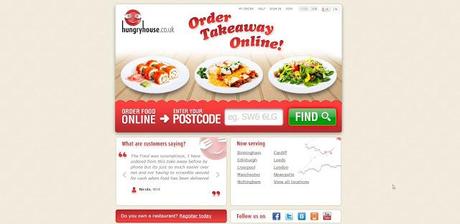 6. I'm going to end with something that you just can't go wrong with.. food. If you're really stuck for ideas, then what's better than a voucher for a takeaway ordering website that allows you to find restaurants that are local to you and that do takeaways and then simply have the food delivered to your door in just a few clicks. If you've never heard of the website that I'm talking about before, then take a look for yourself.. http://www.hungryhorse.co.uk because when all hope of a great gift appears to be lost, there's always the gift of food!