You know the expression: "Driving a wedge." Suggesting an activity that separates things in the manner of a metal slug being bashed by a hammer into a big log.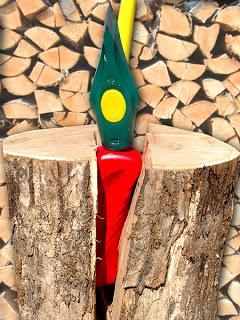 Time to rebrand
Well I think it's high time we had a re-think. Driving a wedge is, in fact, an extremely smart thing to be doing.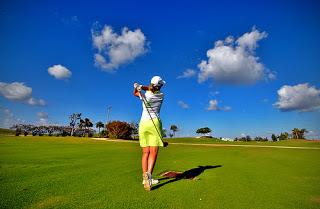 Not this either, although the Cayman Islands
thing would work for me.
No. A wedge is where you need to be when you want the slimming, flattering wiggling benefits of That Extra Half An Inch (thanks to V Beckham) but you don't want the humiliating and potentially dangerous outcome of falling on one's arse. 
I don't know if it's just me, but heels are an increasingly risky proposition. Maybe I'm just out of practice, given that I work at home much of the time. 
Never fear, there is salvation. This time it's in the form of New Look's range of wedges. A wedge is a wide and stable kind of heel - exactly the shape you get when vanity meets practicality. Oh and as an added bonus, a nice chunky wedge will leave your ankles looking even daintier. (Splutters)
No seriously. Look at  this.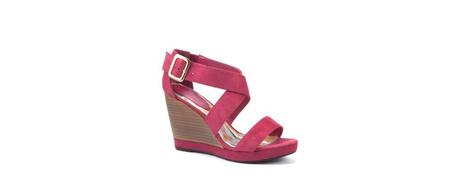 In the unlikely event that my social life picks up and I have garden parties or smart barbecues to attend, these are what I'll be wearing on the end of my smooth and tanned limbs. You'll notice they are also available in a wide fit so, not only do they lack wobble, but they don't do cheesewire foot. 
Cheesewire foot is something that happens when you push a too large limb into a too small sandal, particularly with elegant narrow straps. The effect is more like those joints of meat tied together with elastic.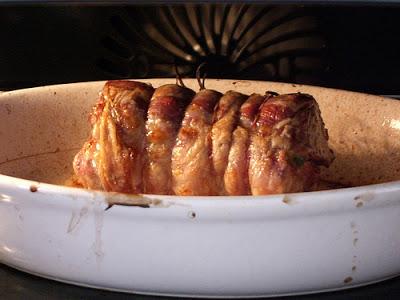 Like cheesewire foot but tastier.


I'm quite keen on these too for all those summer balls where you'll find me waltzing through the balmy evening. 
However, until the invites come thudding in I'm going to have to content myself with dressing for my usual days. Normally because I work at home and there appear to be quite a few small (ish) people in the vicinity, my attire ends up being a cross between zoo keeper and boy scout. As you can imagine this is a striking look and one I'm sure will catch on. 
Year after year, undaunted, I try to sex up this mode of attire. I add coloured scarves, earrings, heck, I've even painted my nails. This year I'm going to look to my feet (again) to gussy the thing up.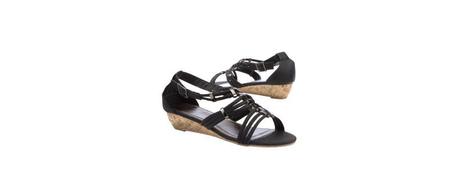 These ones, for example. Wedgy enough so I don't walk like Jimmy Krankie and yet low enough to mean I can survive that exiting merry-go-round of chasing small people, carrying laundry baskets so big I can't see over them and walking a lot. 
Alternatively, these crochet low wedges hide the toes. Not, of course, that there's ever a point in the summer when my pedicure is less than immaculate, but you never know... and it's always nice to have that option.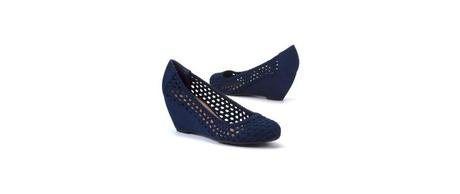 This post is brought to you in partnership with New Look. However, it doesn't mean what I've said isn't true (except the immaculate pedicure bit). Oh and if anyone has suggestions for resuscitating my social life, I'd be delighted to hear them.