I am a single parent so any holiday that I consider has to be a) Child friendly B) cost effective and c) as safe as possible.
I as yet have not taken my son abroad, largely due to being nervous of being away with him on my own, but it is something I am planning to do this year.
Evan, my son is now 11 (going on 55) and not your run of the mill child (are any actually?)  He is a HUGE Horrible Histories fan and a gamer (much to my disdain) and of course you put those two items together and you have the ultimate Assassins Creed obsessive and yet he actually cannot play it as he is too young!So he reads the books, buys the merchandise, makes costumes to look like the characters and probably watches friends play the game (I can't control that) but as yet I haven't given in and bought it for him (and never likely to either!)Now what has this got to do with a holiday? I hear you asking well the major plus side of this gaming obsession is that Evan doesn't want to go to Disney or a beach holiday he wants to go to Rome, Venice and Florence! He is infatuated with the Knights Templar, Leonard Di Vinci and all things Holy Grail. So we can complain about games and their effect on our young but sometimes they lead to a Grand Adventure…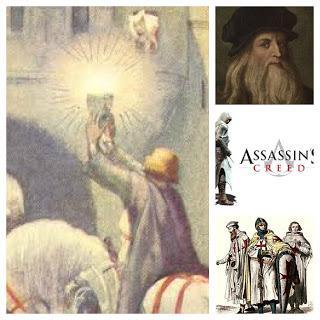 MoneySupermarket.com has been running a competition to ask us to tell them where we would go with £1000 and how we would make it last as long as possible. You can find out all the details here: http://www.moneysupermarket.com/a-grand-adventure/

 So I thought I would have a good look at Rome and see what gems could be found there to make a holiday to remember for us.So basing this on traveling in May our flights would be around £220 for the both of us, but it would also mean taking Ev out of school for a week as the price rises steeply the closer you get to the summer holidays.That being said I think with enough research we could make £1000 last us the stay with no problems at all!
So for 15 nights at the
Camping Village Roma
it would cost £500 for the two of us which is amazing for somewhere so close to the City center and it has an outdoor swimming pool so Ev would be in his element when he has had enough of site seeing!
As it is a camp site everything we can need is on site, I would be thrilled with this location and setting and lots for Evan to do!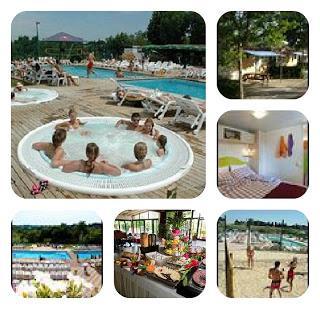 Just 15 minutes' drive from the Vatican, Camping Village Roma is the closest camp site to Rome's historic center. It offers independent accommodation, an outdoor swimming pool, and an info point.
The Village Roma offers chalets and air-conditioned bungalows. The premises include a well-stocked supermarket, a laundry room, and a currency exchange point.
You can enjoy drinks and snacks throughout the day at the Ciao Bella poolside bar, which is open until 02:00 and has its own DJ. The restaurant serves Italian cuisine and freshly prepared pizza.
Cornelia Metro Station on line A is just a short bus ride away. You can also book the shuttle service to the Vatican, and both Fiumicino and Ciampino airports.You can purchase a

The OMNIA Vatican and Rome Card  which is valid for 3 consecutive days and

costs just 90 Euros for an adult and 65 for children 5-12yrs.

It covers all entrance fees and travel around the city and covers:



TOP ROME ATTRACTIONS
·

  
Sistine Chapel & Vatican Museums
·

  
St. Peter's Basilica
·

  
Rome Bus Tour
·

  
The Coliseum
·

  
Roman Forum & Palatine Hill
·

  
Vatican Gardens
·

  
National Museum
of Castel St. Angelo
·

  
St. John in the Lateran
and the Cloister
·

  
St. Peter's Prison
·

  
Borghese Gallery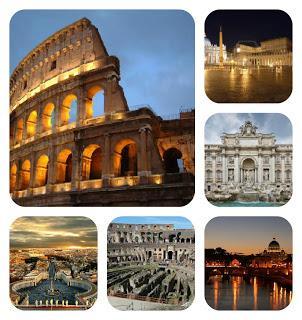 You also receive a free guide book and map, and can enjoy an open top bus ride! Just visiting 5 attractions saves £100!
As great fans of anything spooky Rome is an amazing destination for us! From catacombs to a Museum of Purgatory it all sounds incredible and if we are brave enough try our luck in the http://www.dpsusa.com/bocca_verita_history.shtml bocca verita 'Mouth of Truth' if you put your arm in and tell a lie you will pull out a stump! Nice and gory for Evan to test!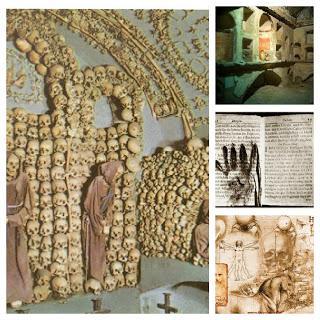 There are actually so many places to visit that cost nothing we wouldn't have a problem stretching the money out.
For transport we would need to buy a Travel pass for 24 euro which lasts 7 days and Ev can travel for half that cost so for 2 weeks Travel would be around 72 Euro for the both of us.
Eating out
I have the extra task of finding vege food that Ev will eat – not even an easy task in this country, luckily he does love veg and cheese so pizza is brilliant and I found this gem in a guide written by a taxi driver that finds the best places to eat abroad by asking other cabbies!
Pizzeria Remo

A 75-year-old pizzeria considered among the best in Rome, where locals get loud and every pizza is baked to order. Pizza bianca con fiori di zucca (€7.50) is especially good.
• Piazza di Santa Maria Liberatrice, 44, Testaccio (0039 6 574 6270), dinner only. Closed Sun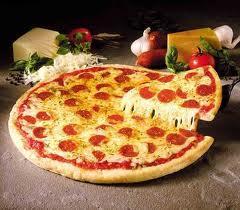 And luckily as we have self catering in our bungalow with a supermarket on site we can make up lunch and snacks to take out with us and then find a nice restaurant for the evenings!

There are also a wonderful selection of fruit and food markets that operate Monday through Saturday – so fresh fruit and veg will be on tap!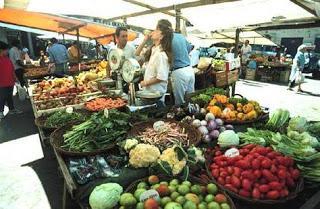 All in all I think £1000 would be plenty for a sightseeing trip and especially as we are staying on a camp site with amenities and the chance to just relax as and when we please is just a bonus!
I can quite imagine myself sat by the pool now relaxing with a nice cocktail - 
Bellissimo
!