With temperatures hitting 102 degrees on Tuesday and 45 degrees on Wednesday, last week was a prime example of just how changeable our Minnesota weather can be! If you have young kids either visiting or living with you and are looking for places to go where they can run and play indoors when going outside doesn't make sense, add New Brighton's Eagles Nest Indoor Playground to your list of options.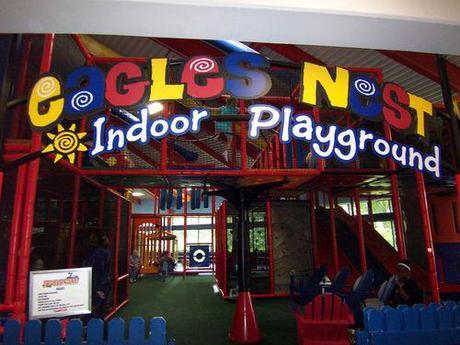 It's not as big or impressive as Edina's Adventure Peak in Edinborough Park, but it is also isn't as frenetic and a good smaller-scale alternative... especially for younger kids. Designed for children 12 months through 12 years, there is a section for the older kids...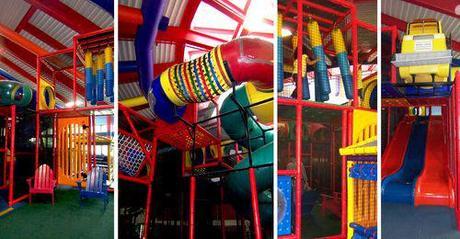 ... as well as a big play area for kids under 3 to run and play... enough to keep a toddler busy for quite a while...

Check out Eagles Nest Indoor Playground at 400 10th Street Northwest, New Brighton, MN 55112, in the northeast corner of Old Hwy 8 and 10th St NW. They are currently open Monday-Saturday 9:00 am to 8:00 pm, Sunday 11:00 am to 5:00 pm. Cost is $5 for children 12 months to 12 years, caregivers free. Socks are required and available there for $2 if you need them.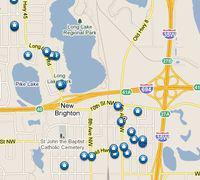 Click here to check out homes available for sale in the neighborhood if this sounds like a community you might like to call home. Please be patient while the link searches for the most current listings...click on the map to zoom in until you see icons on the dots, then pass your cursor over them for property information, click for property details. 
Sharlene Hensrud, RE/MAX Results - Email- New Brighton Realtor