Your home should be a place that you feel comfortable, catered to, and safe within. However, if you have been feeling strange about it, like you don't like returning to it after being out, or like it makes you uneasy, that is a feeling that you should investigate. Finding the sources can also help you find ways to change it. Here are a few common causes.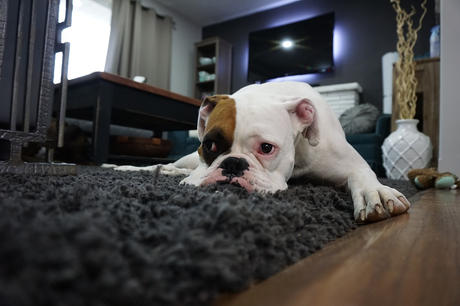 Picture - Pixabay License
It's not your style
There are a lot of people who are not very "style-minded" and not apt to do too much in the way of decoration unless they absolutely need to. However, even people like that can find that their home's look doesn't suit their tastes, it might just take a while. If you find that you don't like how your home looks, look at some inexpensive ways to change its aesthetic. A little revamp can do a world of good.
It's not meeting your needs
You also have practical needs that you have to ensure that your home is meeting. What these needs are can change from person to person, but mostly you need to think about how you are using your space. If you need to do work at home but find it hard to concentrate, then look up how to make a home office. If you have stuff that isn't fitting anywhere, add more storage. If you need a meditation space, make one. Think about what you need from your home and how you can add it.
You don't feel safe in it
This is a biggy. If you don't feel safe in your own home, even if there hasn't been any credible threat or reason to feel unsafe, it can be hard to shake off. The best way to tackle it is to help make your home feel safer. Talk to a
locksmith
about upgrading and updating your lock. Use outdoor lighting to improve its visibility. You might even think about using a smart home doorbell with a camera a little added security.
You can't find any peace in there
If there's noise or light when you don't want it, then you should try to find ways to close it out of the home. Noiseproofing your home can be difficult, but it can be done. You can use heavier window treatments, acoustic tiles, as well as things like green walls in the garden to reduce the amount of noise that makes it to the home.
You don't like your area
Perhaps it's not the home itself, but the area around it. If you haven't really had the opportunity to do so yet,
explore your neighbourhood
and see if there's something you can find to love about it. Otherwise, if you know your area and you still don't like it, your only solution may be to move to another.
If you can't feel at ease in your own home, you either need to fix it or to find somewhere you can feel at ease. Otherwise, it's going to be another stressor making your life easier instead of a haven that helps you deal with stress.
K Elizabeth xoxox
*Collaborative Post