Did you know that when you go to Coles you can now purchase clothes. Yes, you can get clothes for baby boys and girls, kids, men and women. There is something for everyone. (Read on to find out how 3 readers can win a $50 online gift voucher)
Coles is the first supermarket that offers clothes in the isles while you do your grocery shop. Mix Apparel is the name for the Coles clothing brand and they are affordable, bright, and fun.
Mix Apparel is not only available in store, you can purchase online and have it delivered to your house. Yes, shopping when you don't have to go anywhere or get dressed up is great for me. Brilliant for presents and Christmas, and anytime really.
I have tried it out and it is very convenient. I do love shopping online especially with kids that you normally need to take with you, this eliminates the stress of little fingers touching everything and of course you can calmly think about what you would like to purchase rather than get harassed by children while shopping.
Every 2 weeks Mix Apparel adds new items to their range. So there will always be something new and different on offer.
You can return any item to any Coles store even if they don't stock Mix Apparel. Make sure to have your invoice and you need to do this within 30 days of purchase. You can then get a refund or exchange/replacement.
If you spend over $50 you get FREE shipping! If not you either pay $10 or $12 for express delivery.
Info on shipping with Christmas in mind: Standard Shipping Orders placed by midnight Monday 15th December will be dispatched from our warehouse in NSW on Tuesday 16th December. Please refer to http://auspost.com.au/christmas-hours-and-delivery.html for more information about last Christmas Posting dates to your area.Express Shipping Orders placed by midnight Thursday 18th December should be dispatched from our warehouse in NSW on Friday 19th December. Please refer to the Australia Post website for expected express shipping delivery dates in your area.Deliveries to regional, remote and rural areas, WA and NT may take longer.
3 readers have the chance to win a $50 online voucher
to spend online with Mix Apparel.
Great for Christmas gifts or just something for you?
What an amazing prize. With such affordable prices your voucher will stretch far. You will be amazed at how much you can get for $50.
Fill out the Rafflecopter form (below) and make sure to leave a blog comment answering this question:
"What would you purchase from the Mix Apparel online shop?"
Remember no comment no entry! So make sure to leave a comment on this blog post.
I have even purchased some things for me. I have been packing my hospital bag for soon to be having baby number 3 and thought some nice comfortable pajama pants might be in order.
I also purchased the kids these dresses below and some more things for me! My order should arrive in the day or so. The good thing is that you get a tracking number once dispatched and you can track it via the auspost online parcel tracker. This is great to give you an idea of when your order should arrive.
I am sure you will love Mix Apparel as much as I do. The clothes are great for kids. Just the right price and also made very well. I realised that I had a few dresses for the kids from Mix that were given to me and they have stood the test of time.
The giveaway ends midnight December 4th 2015. This will hopefully give you enough time to purchase for Christmas or if not in the new year? As this is an Australian wide giveaway Australian residents can only enter.
Good luck everyone and I cannot wait to see all the fab things that you would purchase with your voucher.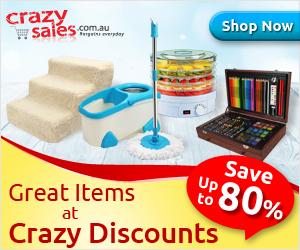 Posted under Competitions and tagged with Canadian designer Joseph Mimran, Christmas, clothes for babies, clothes for boys, clothes for girls, clothes for kids, clothes for men, clothes for women, Coles, Coles sells clothes at supermarket, Coles sells clothes online, Coles Supermarkets, Mix Apparel, shopping online, shopping online for gifts
Comments (13)