Need somewhere to take the kids these summer holidays? Would you like to take the kids somewhere educational as well? How about a day out for the family at the Maritime Museum?
I have something that will make you smile and also the kids as well. I can see the happy faces beaming already... I know weird considering I cannot see you reading this.
5 readers have a chance to win! Yes 5 people can win this amazing prize!
There will be heaps to do so I promise you. No one will be bored. There are great exhibits and fun things planned for school holidays. Find out all the events with the Maritime Museum calendar of events.
Just to name a few, there are:
Action Stations (New Exhibit)
Action Stations is an exciting new way for you to experience the compelling history of the Royal Australian Navy (RAN).
Explore the danger and drama of military life at sea through a hi-tech and immersive journey that shows the inner workings of the Navy like never before
Horrible Histories - Pirates (Opens 16th Dec 2015)
In 'Horrible Histories - Pirates' you can take command of a pirate ship, design and project your own pirate flag, try out different weapons from cutlasses to cannons, find your fate on the wheel of misfortune, discover the best loot to steal and splat rats in the quayside tavern.
Along the way, discover why the pirate women were just as wicked as the men and learn to talk the patter of a pirate. Learn about the ships they sailed on, the punishments they suffered and the rules they lived by.
Family Fun Sunday - Ends 6th of Dec
It is FREE and for all ages.
Kids on Deck
Create art, games and dress ups for primary school kids and carers.
Rats, Bats and Bunting Tossers - Every Sunday in Nov and 6th of Sept 11am to 3pm
Mariners, Myths and Monsters - 13th Dec - 20th Dec 11am - 3pm
Patch-Eyed Pirates!
27th Dec 2015 - 25th Jan 2016 10am - 4pm Daily
If you have a Big family ticket this is all included.
Explore the Vessels at The Maritime Museum
Experience what it was like on board HMAS Onslow or the Destroyer HMAS Vampire.
As a family I know you find getting food for the kids sometimes hard. You can bring a picnic lunch and have it on the waterfront boardwalk, or you can dine at Yot's Cafe where they have wonderful meals for adults and a great kids menu. Kids can have a $10.00 meal deal and my kids loved theirs when we were there last.
Opening hours: 9:30am - 5:00pm (6:00pm in January) every day of the year except Christmas Day (25 December). Last boarding time for Vessels: 4:10pm
Address: Located right on Darling Harbour (the Pyrmont side) at 2 Murray St, Sydney. Getting here
Contact us: phone +61 2 9298 3777 or email [email protected]
You can drive, catch a train, ferry, bus or walk. It is up to you.
If you are bringing the family and using public transport, Sundays are a great day to visit. Not only do you get discounted travel there are a lot of things to do at the Maritime Museum as well.
I have 5 BIG Ticket Family Passes to giveaway.
The passes are valid till 30th of Nov 2016 so you have plenty of time to use them!
The ticket is for 2 adults and up to 3 children aged - 4-15 years)
This ticket costs $75 so that is an amazing saving!
Fill out the Rafflecopter form and make sure to leave a blog comment on this post. No blog comment no entry! The question you need to answer is:
"Why would you love to take the family to The Maritime Museum? Do you have a person obsessed with ships or pirates? Let us know"
Good Luck everyone!
The giveaway ends midnight 5th of December 2015.
As the Maritime Museum is in Sydney, Australian residents only. The tickets are valid till Nov 2016 so if you are elsewhere and travelling to Sydney you will have time to use them.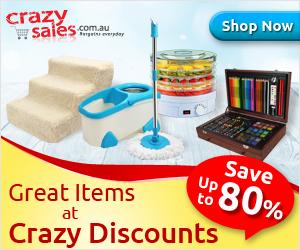 Posted under Competitions and tagged with Competition, family, family fun, family tickets to The Maritime Museum, giveaway, kids, parenting, parents, pirates, school holidays, submarines, Sydney, The Maritime Museum, weekend adventures, win
Comments (1)