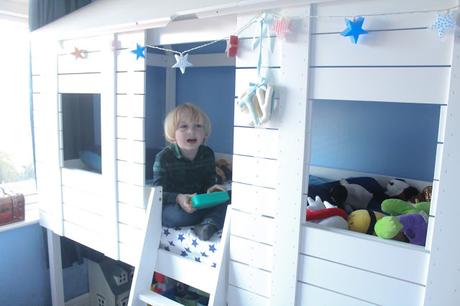 Have you ever wondered how your child would decorate their bedroom if you gave them total free reign?
Well now is the perfect chance to find out, as Happy Beds have launched a fun competition challenging children nationwide to design their dream bed - and there are some pretty incredible prizes up for grabs!
When I mentioned the competition to my 6 year old son Tyne, he was super excited to get involved - he loves the chance to be creative and artistic, and has quite the imagination so I was keen to see what weird and wonderful design ideas he could come up with.
I guessed that his design would revolve around video gaming as that his big hobby at the moment - but although he did include an element of that, his final design wasn't really anything like I imagined it would be.
He came up with a design focused around creating a private space for himself, one that is - as he put it himself - "Sister-proof"!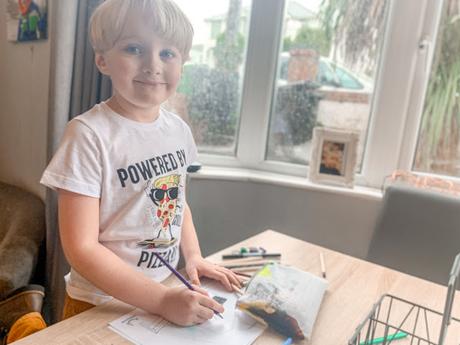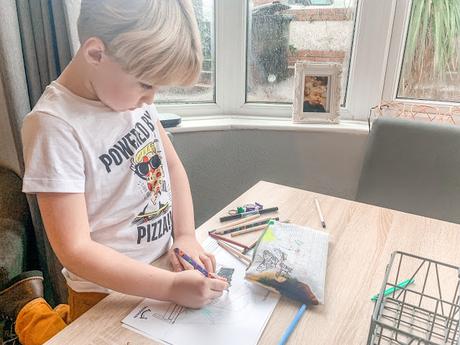 I know exactly where this comes from - he has a pretty extensive collection of cuddly toys on his bed and his sister has been known to sneak in and pinch them, much to his annoyance! So his bed design consisted of a "sister-proof" tent over his bed to stop her from getting in - plus some high-tech lasers to alert him of when she's getting too close! Genius!
Of course, video games are never from his mind and so the design also included a drop-down TV with video gaming built in and a space to keep his gaming devices too.
Tyne really had fun coming up with ideas for his dream bed, and it was a nice little bonding activity for us too as we giggled over his ideas and creations.
The Happy Beds Dream Bed competition is open to children nationwide until 24th February - there will be 10 finalists chosen who will have their works of art re-imagined by a graphic designer as well as winning a bean bag for their bedroom, and the Grand Winner will have their Dream Bed made for them!
How cool would that be?!
All you need to do in order to enter is to fill in the 4 easy questions and submit your childs design online.
To find out more about the competition and how to enter, please visit

https://www.happybeds.co.uk/kids-dream-bedrooms


If you enjoy my blog, please consider following me on Bloglovin'