If you're new here, you may want to subscribe to my RSS feed. Thanks for visiting!
Are you wondering what to do with the kids during the Winter school holidays? Well this HUGE list that I scoured the internet for will hopefully give you some ideas.
NSW
Arts
Opera House – Kids at the House. Fun things for kids to do and see.
Riverside Theatre at Parramatta – Great shows for families and kids.
Art Gallery of NSW – Workshops and performances for kids.
NIDA – School Holidays Classes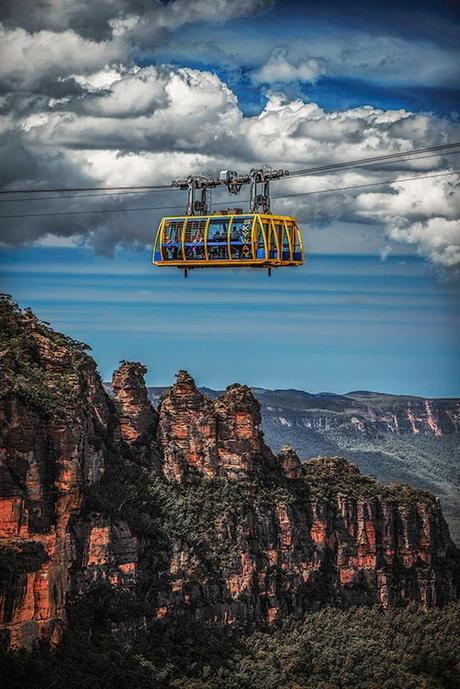 Scenic Skyway and Three Sisters. Photo: Blue Mountains Lithgow & Oberon Tourism. Image by David Hill.
Sydney Olympic Park have great activities for kids of all ages.  Some are free and others are under $25. So that is great value.  The below links are from the Sydney Olympic Park's Website.
Creative Kids
Pizza and Pasta
Sand Art Fun for School Holidays – NEW
The Writing Workshop – NEW activity included
All Day Holiday Recreational Program
Digital Filmmaking Workshop
Cookies and Craft
Sporty Kids
Archery
Diving Clinic
Sports Camps Australia – Junior Soccer Camps
Laser Tag – NEW
Holiday Waterpolo Clinic – NEW
Sport and Dance Star – FREE
Games at the Armory
Adventurous Kids
Mega Circus Mix
Circus Solarus' Amazing Carnival Game Show – FREE
Fizzics Education – NEW activity included
Park Patrol – Mangrove Mysteries
Escape the Museum – NEW
The Amazing Chase

Clowning around

Taronga Zoo – Come and join the Wild Bunch Trail. Collect the Wild Bunch Collection in the Daily Telegraph from Sunday 21st to Saturday June 27th. There are 7 to collect.
Darling Harbour Quarter Playground – This is an amazing playground for kids. Make sure to pack a spare set of clothes and a towel for the kids. There is a wet area that they are drawn to and if you don't have spare dry clothes you will suffer the whining of the child. Trust me!
Visit the Blue Mountains and surrounds. Have family drives and explore all that there is to offer. Take the kids to see the Three Sisters and go on bush walks.
Explore Scenic World in the Blue Mountains. Travel on the Skyway, Cableway and breath the wonderful fresh air on the walkway. It it is a great day out.
QLD
Free activities to do in Brisbane with Kids.  Great parks and playgrounds, The Queensland Museum and The State Library have free entry. Thanks to Brisbane Kids.
Brisbane City Hall Clock Tower Tour – Free
The following links are from the Queensland Government Website:
Programs and activities
Find a school holiday program at your local library.
Contact your local council for information on holiday activities.
Art and culture
Check out activities for kids at the Gallery of Modern Art (GoMA) and the Queensland Art Gallery in South Bank, Brisbane.

View what's on at GoMA and what programs you can attend.

Find things to do at the Queensland Museum. You can visit the

Queensland Museum or the Sciencentre at South Bank, Brisbane
Workshops Rail Museum in Ipswich (Brick Kids – Lego), Nippers Railway,  Steam Trains, and Wizards Express  – download the booking form here
22 June 2013 09:30 AM – 14 July 2013 05:00 PM
( become Harry Potter, be entertained by the Workshops Wizard, make creepy crawlies to take home, play in the enchanted forest and dress up, plus much more!)

Cobb+Co Museum in Toowoomba
Museum of Tropical Queensland in Townsville.

Visit The Corner—the State Library's program for children under 8 years at South Bank, Brisbane.
Find programs for kids at the Queensland Performing Arts Centre (QPAC) in Brisbane.
Check out The Edge—an art space for young people, with exhibitions, workshops and much more.
Contact the Flipside Circus to find out about school holiday workshops and circus classes for all ages.
Find out what's on at the Brisbane Powerhouse multi–arts center and performance venue.
Visit the Out of the Box Festival for Children—the festival was held during 2012 and will return in 2014 with performances, workshops and free events for kids.
Ask your local council about art programs and cultural activities near you.
Sport and recreation
Play, stay and get active at one of our Active Recreation Centres.
Find things to see and do in our parks and forests.
Check out projects, activities and events for young people.
Go camping with the YMCA.
Ask your local council about holiday sport and recreation activities.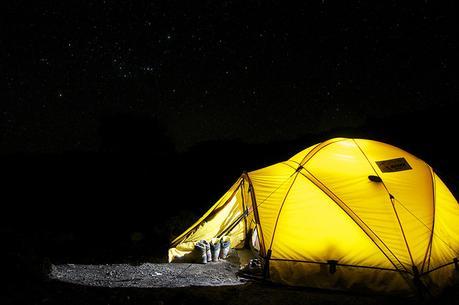 Camping
VIC
The below links are taken from the Victorian Tourism Website. There are plenty to do to keep kids entertained and also adults as well.
Arts Centre Melbourne – Kids and Families
Arts, Crafts and Mixed
Cooking
Exhibitions
Films
Galleries
Libraries
Museums
Nature and Wildlife
Out and About
Performance
Sports and Active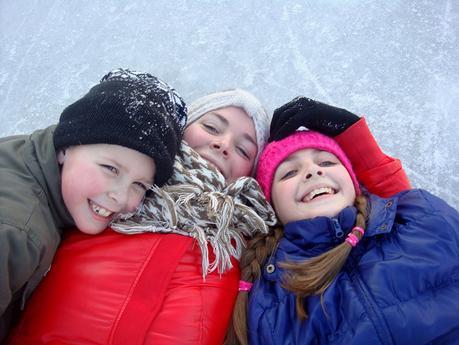 Enjoying the Ballarat Pop-up Ice Skating Rink – Ballarat central. Make sure to wear gloves and warm clothes. 27 Jun to 12 Jul | From AU$5 http://www.visitballarat.com.au/event/ballarat-pop-up-ice-skating-rink
Exhibitions
Alice's Wonderland – Jump down the rabbit hole into a magical, bizarre and fascinating world of illusion and mystery! Until 1 November 2015.
The Anzac battlefield: Landscape of war and memory – The enduring fascination with Gallipoli is explored in this exclusive exhibition which presents some 100 items recovered from the Joint Historical and Archaeological Survey of the Gallipoli battlefield (2010 – 14) supported by the Australian, New Zealand and Turkish governments. Historical and geographical context is provided by maps and engravings on loan from the University of Melbourne, the Mehmet Ugurlu print collection and the Turkish Naval Forces Command. 14 April – 31 August 2015
Think Ahead – What will our future be like? Daily, Now Showing.
Tyrannosaurs – Meet the Family – If you thought you knew tyrannosaurs, think again. 23 May – 4 October 2015
WWI: Love & Sorrow – The world's most destructive conflict recalled through the experiences of eight people. Daily.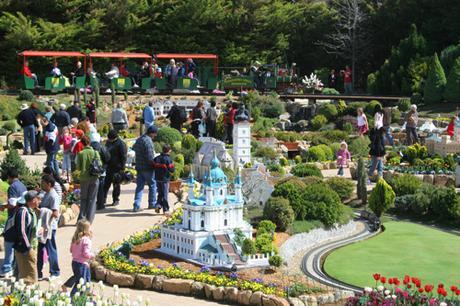 Cockington Green Gardens. Picture from their website.
ACT
Canberra Theatre Centre – Great shows for kids
Visit the National Zoo and Aquarium
Cockington Green Gardens – See miniature buildings within beautiful landscaped gardens. Why not stay for afternoon tea at the Parsons Nose Garden Cafe.
Visit Questacon – Bring science to life.  If your child is between 10-15 years old they can be part of the innovation workshop.
Info about the workshops from the Questacon Website:
Half day workshops
Date : 6-10 July, 2015
Time: 9.00am – 12.00pm.
Where: 60 Denison Street, Deakin
Age: 10–15 years old only
Cost: Q Club members $44.00 per workshop (incl. GST)
   Non Q Club members $55.00 per workshop (incl. GST)
Each workshop has a stand-alone activity and runs for only half a day. Children are welcome to attend more than one workshop.
Full day workshops are not being offered in the July Holiday Period
Date: N/A
Time: 9.00 am–3.00 pm
Where: 60 Denison Street, Deakin
Age: 10–15 years old only
Cost: Q Club members $88.00 per workshop (incl. GST)
Non Q Club members $110.00 per workshop (incl. GST)
Each full day workshop has a stand-alone activity and runs for a single day. Children are welcome to attend more than one workshop.
The National Dinosaur Museum – "Focusing on education and entertainment, the museum offers a wide variety of activities to schools and the general public. From guided tours of the museum, to birthday parties for the kids, there is sure to be something to suit your needs."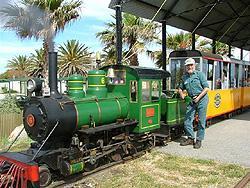 SEMAPHORE AND FORT GLANVILLE TOURIST RAILWAY. Image from their website.
SA
Steam train rides – Semaphore to Fort Glanville
Prices for this unique scenic and relaxing train ride are as follows:
Adult  $8
Child  $5 (3 years to 15 years)
Family  $20 (2 Adults with 2 Children)
Adelaide Zoo – Come and have a great animal experience
Botanic Gardens of South Australia – Find out all the fun things that the gardens are doing these school holidays. Creating crowns and masks, making fire, making glue, listen to aboriginal stories, and much more.
Haigh's Chocolate – Free guided tour
South Australia – Learn about all the attractions from all the regions within Adelaide and surrounds.
Drive-In Cinema at Gepps Cross. Stay in your PJ's, bring your pillows and blankets and have fun watching a great film with the kids.
Granite Island – Take a family drive to Granite Island to see the penguins. Why not get a guided tour. Tours start at dusk every night.


Costs


$12.50 Adult
$7.50 Children
$36.00 Family (2 Adults, 2 Children).
Bookings are essential.
Phone

(08) 8552 7555

Adelaide Planetarium – "Come to the Planetarium these school holidays and take a journey to outer space. Travel to the moon and back this school holiday break.  Adelaide Planetarium's Night sky presentations and full dome movies offer educational entertainment for all ages."  The school holiday program will run from 6 – 17 July. For more information or to make a booking click here or phone 8302 3138.
Winter Wonderland at the Bay (Glenelg's Moseley Square from the 4th of July to 16th of August 2015)
South Australian Maritime Museum – Monsters, Myths & Madness. Sail a haunted ship, watch out for mermaids and monsters. Dress up and come on a fantastic voyage.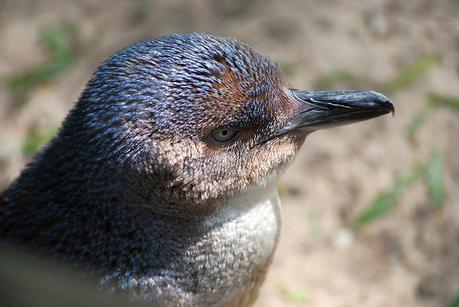 Fairy Penguin at Granite Island
WA
Lego Engineering and Robotics – St Andrews Grammar July School Holiday Program. Book here!
Ages: 7 to 12 year olds
Costs:
Basic Robotics -$100
2 Day Workshop – $170
15th of July 9am – 3pm for the basic course (Currently as of 21st of June there is only 18 spots avail)
16th of July 9am – 3pm for the  2 day workshop
Sam Sunday's Trek to the Goldfields – The Western Australian Museum – Kalgoorlie-Boulder
Fri 3rd of July 2015 – Mon 20th July 2015
Ages 7+ (young children will need help with reading)
Cost: $3.50
Bookings required if more than 10. Phone: 

(08) 9021 8533

Light, Lenses and Luminescence – The Western Australian Museum – Geraldton
Fri 3rd Jul 2015 – Wed 23rd Sep 2015
Times: 9.30am – 4.00pm
"Discover the mysterious magic of light at the WA Museum – Geraldton during the school holidays. There is a range of fun, creative and challenging activities and workshops where you can explore what happens when light is reflected, refracted and blocked."
Time Trekker – Dino Dig – Western Australian Museum – Perth
Thu 9th Jul 2015 – Sat 11th Jul 2015
Time: 9.15am – 12.30pm
Weekday: kids only 8-12 years.
Weekends: Family friendly experience. Kids 6-12 years.
See website for costs.
Stirk Park (Kalamunda), Elizabeth Street, Kalamunda – Great park for kids. It has lots of play equipment for young and old to enjoy. The park has manicured lawns and a lake. The park is close to Kalamunda shops. Why not have a BBQ at the park. Why not time your visit when the Kalamunda Farmers Markets which is on every Sunday. The Village markets (arts and crafts) are on the first Saturday of every month.  The park park has toliets, BBQ's, play equipment, shade and cafes nearby.

Rottnest Island Map. Image www.rottnestfastferries.com.au

Rottnest Island – 19km west of Fremantle
Check out the July 2015 School Holiday Program for Rottnest Island
Surfing Lessons – Perth
2 Day Course – School Holidays ONLY
Our courses run Mon & Tue / Wed & Thur / Sat & Sun (great for getting dad and mom out there!)
Adult 18+ – $99
Child (8 – 17yrs) – $89
Junior (6 – 8yrs) – $99
Art Gallery of Western Australia – Art Workshops for kids
Check the website for each workshop and details
Awesome Arts Workshops – FREE!
Adventure World – Progress Drive, Bibra Lake
Little kids will love the slides, kingdom falls, pools. The whole family will enjoy the bumper boats, dragon express (rollercoaster), go carts, and the tunnel of terror.
Open every day from 10am to 5pm during the school holidays. You can purchase tickets online to avoid the queues.
NT
Daily Fish feeding at Aquascene
Check out the times for feeding the fish. They do vary from each day.
Adult:

$15.00


Child (3-15 years):

$10.00


Seniors:

$10.00


Families (2 Adults plus 2 or 3 Children aged between 3-15):

$43.00

Australian Aviation Heritage Centre
See the B52 Bomber and other exhibits from Darwin's role in WWII
Open daily from 9am – 5pm
Adults $14.00. Seniors / Pensioners $10.00. Children (under 12) $7.00. Family $30.00.Students $7.50
Berry Springs Nature Park 
"Whilst enjoying the pools, if you swim with goggles you can see many small native fish and other aquatic life that live in the clear pools. Wildlife is abundant."
Remember: Swim only where recommended, observe warning signs.
Facilities: Picnic tables, walking tracks, Kiosk (open during high visitation periods but generally from late morning to mid afternoon)
The Park is open from 8.00 am to 6.30 pm daily.

Berry Springs Nature Park

Darwin Wave Lagoon
Open from: 10am – 6pm

15yrs and over $7

Under 15yrs $5

Under 2 yrs Free

Seniors Concession $5

Family (max 2 adults & 3 children) $18

Wave Lagoon. Image from the Travel NT website.
Nightcliff Markets
Every Sunday from 6am to 2pm all year round
"Enjoy a relaxing morning, listening to some great entertainment while the kids play nearby in the playground. Sample our array of tasty foods such as curries, soups, crepes, satays, sushi, samosas, burgers, noodles.. and locally grown fresh fruit and vegetables."
The Rock – Darwins Indoor Climbing Centre
Business Hours – Tuesday to Friday 12noon till 9pm.
Saturday & Sunday 12noon till 6pm.
Closed Mondays
Phone: (08) 8941 0747
email: [email protected]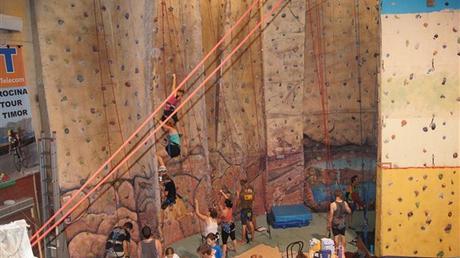 The Rock – Darwin's Indoor Climbing Centre. Image from Travel NT's Website.
Indo Pacific Marine
Check out the tours that are offered.
Opened from 9am to 4pm
April to October and from November to March 9am to 1pm weekdays and 10am to 2pm weekends and public holidays. Closed Christmas Day, Boxing Day and Good Friday.

Showing the beauty of the Northern Territory marine environment. Image from Travel NT's website.
TAS
Family Day at The Tasmanian Museum and Art Gallery (TMAG)
Date: 28th of June
Times: 11am to 3pm
It is for all ages. Explore the museum, enjoy the free activities and entertainment
Cost: FREE!
NAIDOC Week at The Tasmanian Museum and Art Gallery (TMAG)
Dates: 7 – 9 July 2015
Celebrate Tasmanian Aboriginal culture these school holidays with special activities for NAIDOC Week.

Tours at the Tasmanian Museum and Art Gallery (TMAG). Image from Museum's website

School Holiday Program at the Tasmanian Museum and Art Gallery (TMAG)
Dates: 14 – 17 July 2015
Join us for a week of 'frozen' fun in our regular school holiday program. Suitable for all ages – no bookings required Drop in any time between 11:00 am and 2:00 pm.
The Phenomena Factory
"The Phenomena Factory is a free-entry interactive science center providing hands-on education for kids of all ages. You can challenge yourself in the Perception Tunnel or test your reactions while you touch, switch, pull and crank your way around the Phenomena Factory, actively learning about science along the way.Exhibits also include Death at a Distance, Dice with Death, Sniff a Snack, and Squeeze and Serve – all from Questacon, the National Science and Technology Centre in Australia. You will also find the Jaffa Machine donated by Hydro Tasmania which turns human mechanical energy into kinetic energy. Crank the handle and sustain the energy output long enough and you'll be rewarded with a jaffa."
Cost: FREE!
Times: Open 10am – 5pm daily
For all ages
The Queen Victoria Museum & Art Gallery
If you visit The Phenomena Factory the Museum is very close so why not pop in for a visit too.
Learn about the Heritage Trail, and how the railways transformed Tasmania, plus lots more!

Telephone 03 6323 3777
Fax 03 6323 3776
Email [email protected]

Two Destinations
Museum at 2 Invermay Road, Inveresk TAS 7248
Art Gallery at 2 Wellington Street, Launceston TAS 7250

Opening Hours (Admission free)
10am to 4pm daily (both destinations)
Closed Good Friday and Christmas Day
2015 Huon Valley Mid-Winter Festival
Dates: 17th – 19th of July 2015
See website for costs
SUNDAY 19 JULY is FREE FAMILY DAY!
The Apple Shed
2064 Huon Highway, Grove TAS
Suitable for all ages

Planetarium. Image from QVMAG Planetarium's website.

QVMAG Planetarium
Free Admission
Age Group: 5 years and overTwo shows screening:
Natural Selection
12 noon Tuesday to Friday
2pm SaturdayBlack Holes
2pm Tuesday to Friday
3pm Saturday
National Automobile Museum of Tasmania
The museum is located at Cnr Willis & Cimitiere Sts, Launceston, Tasmania, 7250, Australia.
See website for costs for admission.
Open every day except Christmas Day, 9am – 5pm summer hours. Winter hours: 10am to 4pm.
Festival of Voices – RITA AND DITA + RITA & DITA AND THE PIRATE 
"A great introduction to one of the world's most watched art forms. An opera for toddlers to primary school aged children.From wizards to pirates, Rita and Dita and their father sent on remarkable adventures in two works created for children by renowned Australian composer Colin Brumby."
Dates: 4th of July to the 8th of July 2015Children under 13: $13. Apply discount code COCHILDFamily tickets are $55; up to 2 adults and 3 children under 13
See website for time for the shows

Festival of Voices – RITA AND DITA + RITA & DITA AND THE PIRATE. Image from the Festival of Voices website.

Minecraft Drop In. Create your own Minecraft world.
Cost: FREE
Ages: 10years +
Dates: 8th July 2015 from 2:30pm to 3:30pm
15th July 2015 from 2:30pm to 3:30pm
Kingston LINC, 11 Hutchins Street, Kingston, TAS, 7050
Stories Come to Life at Hobart LINC
Hear stories about animals that live around Hobart and create your very own creature to take home.
Meet: Hobart LINC, Level 2, 91 Murray St, Hobart
Bus: 500 metres walk from Hobart Bus Mall
Cost: Free!
Learn about more great activities for the school holidays, Zoo Doo (An African Safari just 6km from Richmond), Allport Library and fine arts, Maritime Museum of Tasmania, Museum of Old and New art has great holiday programs for kids, and Bush Kids that is a brilliant holiday program that takes kids on exciting nature based adventures.
This just a list of things I found online and thought they looked interesting and fun. It is by no means a full list of everything in Australia. If it was this blog post would be way longer than it already is.
I hope you have fun and some of these events make the holidays fun for all. We are on holiday countdown in our house. Four more sleeps and the kids will be on holiday and so will we. Soon we are all off on a fun filled family holiday. More on the blog about that soon! I will make sure to showcase all the fun places we go to so that you might be able to have it for a future idea for the next holiday.
If you are traveling and need to hire a car. Why not hire it for cheaper. More money for the holiday. My deal gives you 5% off car hire.
Register for Our Newsletter
Keep up to date with competitions, new sections, posts and all that is news about the blog.
First Name:
Email Address:
Leave Blank:Do Not Change:
Your email:


Share on Facebook