On the weekend my Mom and I took Isla to Pete Murray's Corn Farm, where in the fall they have an awesome pumpkin patch, as well as wagon rides. We had just missed the wagon ride, so we grabbed our own little mini wagon and walked to the patch to pick pumpkins. Isla had a blast and didn't want to leave!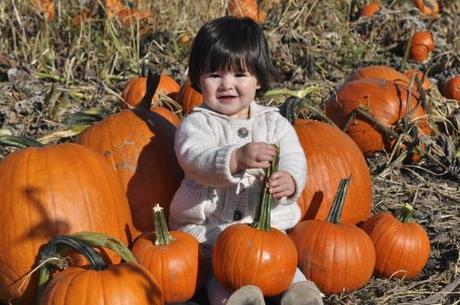 Queen of the pumpkin patch!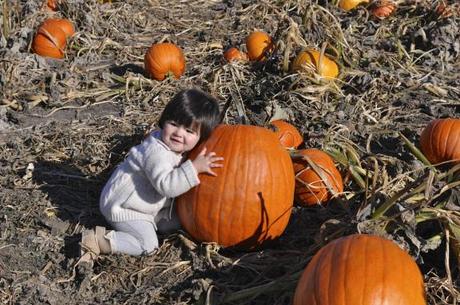 Giving the Great Pumpkin a big hug.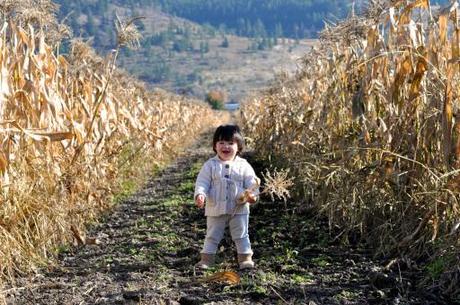 Chilling in the corn field.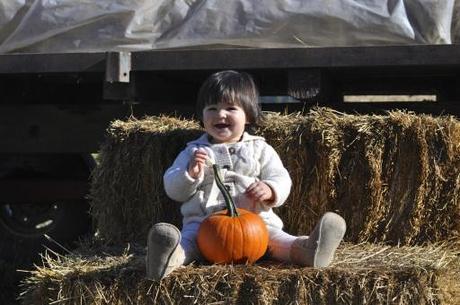 Picked the perfect one.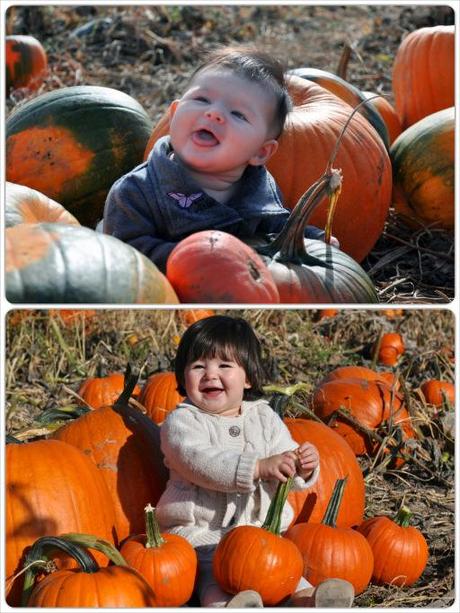 Top photo is from last year, bottom is this year. It's amazing how much she has changed, yet she's still the biggest ham!.