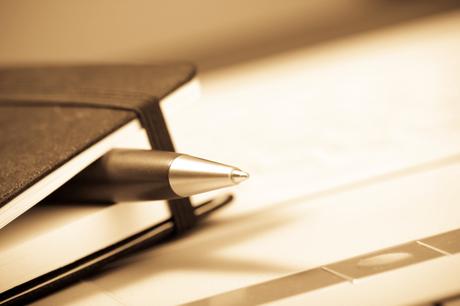 I have begun journaling once again.
It's been so long since I have put pen to paper in a diary sort of way. When I made my first entry, it felt a bit juvenile. I kept looking for the cheap metal lock and key in order to safely secure my deep, dark secrets. But, at the same time, it felt wonderful. I loved seeing the words go down on paper. The feel of the smooth paper as it glided along the side of my hand. That familiar cramp of holding the weight of the pen. Mmm….
There's really nothing earth-shattering inside. I'm using journaling as a way to just decompress, unload the clutter in my brain, and make room for more. In the days since my phone returned, I find myself continuing to be less enamoured with that particular technology and returning to my creative roots. More reading. More writing. More real time meaningful interactions. Less Facebook. Less social media in general.
I'm not sure how long I'll continue down the writing road, but for now, it's occupying a much-needed place in my life. I find myself more relaxed once I write down how I'm feeling. I desperately need to unclutter my brain. I need the clarity. I need the focus that I hope it will bring.
Emotions, random thoughts, feelings, observations. It's all going in there.