We have tackled a buffet-style restaurant with hotpot through the
Four Seasons post
, we have encountered a gigantic luxury buffet with a vast option through the
Vikings post
, now, let me introduce you to a unique buffet establishment that boasts it's grilling feature that separates it from its competitors.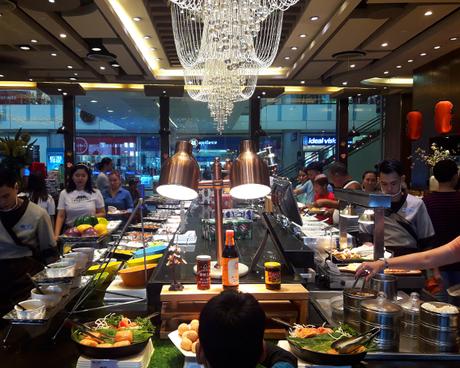 Fooooood
One of
Yakimix
 branches is located at the G/F of SM City Masinag at Antipolo, Rizal.
It is one of the household names when it comes to buffet choices if you live near the area. With its cozy and friendly ambiance, there is no doubt that people dig the place. I personally like how the floor was set-up. I find it easy and convenient to get food from where we were sitting.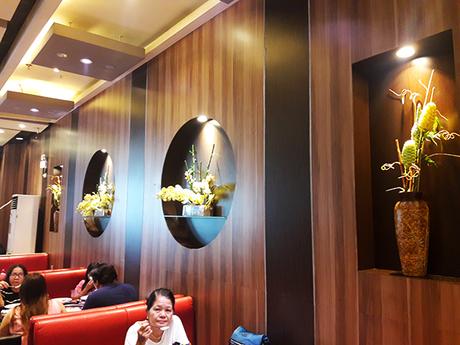 aesthetics
Grilling as their flagship, the variety of food here will not disappoint. They have a specific area mostly composed of raw foods for you to grill or cook on-site. Included here are the Japanese dishes like the sushis and the makis plus the fruits and veggies section.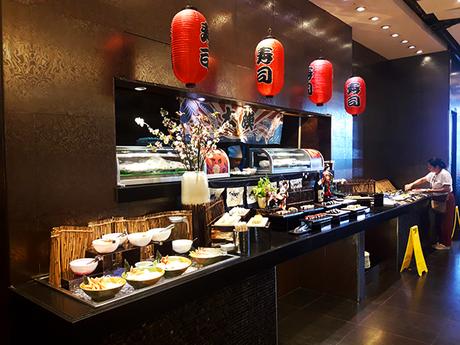 raw section
If you are like me that wants cooked or ready-to-eat foods already which are mostly fried, then the center table is full of those. This table holds the most number of dishes inside the vicinity which includes some appetizers, soups, different kinds of rice, chicken and pork cuisines, more raw meats for cooking, dimsums and a whole lot more.
I was asked not to record the specific dishes inside so I am trying to tackle them as general as possible. It was kind of odd for me but let's just follow their rules.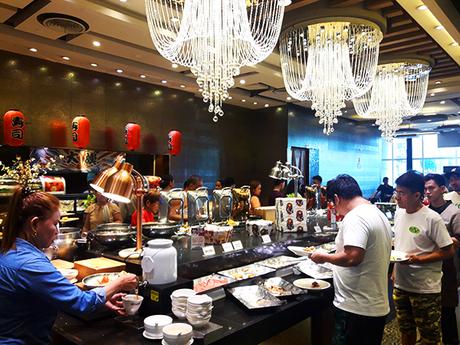 center table
Don't forget to indulge yourself with their unlimited drinks feature as well. Simply get your own cup (ice is provided too) then select your drink of choice. A number of juice drinks are available plus the soft drink/beverage machine is present.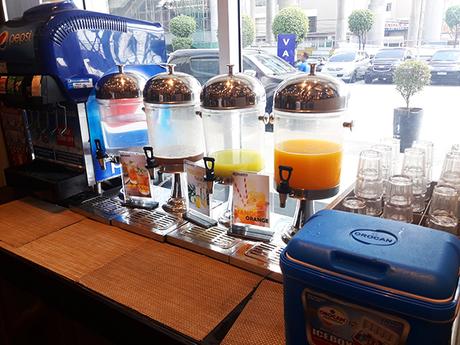 drinks section
Did someone say dessert? Haha! Everyone's favorite (I guess). They got ice cream, halo-halo (
mixed fruits, berries and sweets combined with sweetened milk and more
), candies, chocolates, brownies, cakes.. Man, it will be tiring to mention everything. I even feel full just by saying and thinking of them here haha! Feel me?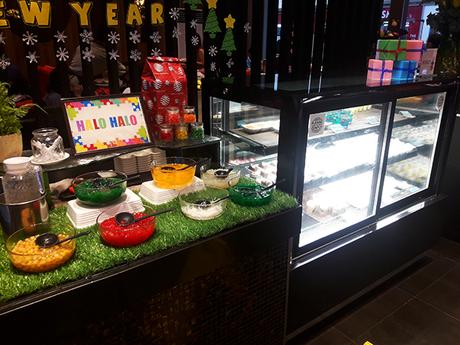 Desserts area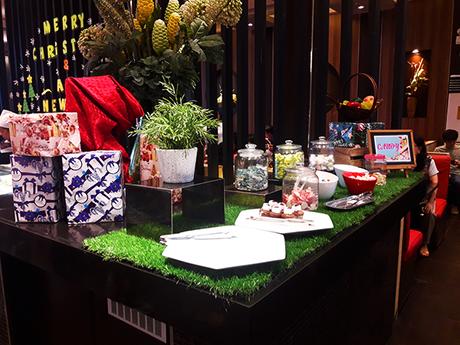 Desserts area exntension
Given those above, are you ready to start the feast? Their tables are waiting for you especially these grills to be heated up!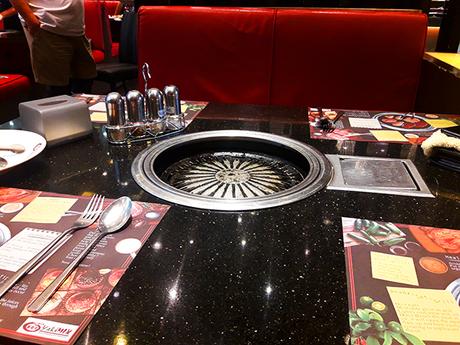 tables with grills
But before anything else, let us know their rates and promos first. Besides, you may be saving a lot of money if you know when to avail of their services. I took a picture of their front signage here but feel free to scan more details below: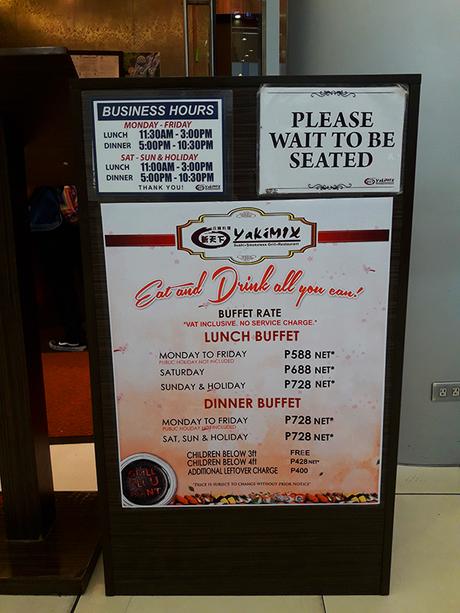 Rates and operating hours (Yakimix)
Pricing is as follows:
> P588 /adult for weekday lunch - 11:30am to 3:00pm
> P688 /adult for Saturday lunch - 11:00am to 3:00pm> P728 /adult for Sunday lunch/dinner/holidays - 5:00pm to 10:30pm> (kids' price starts at P428 with the height of 4ft. below)If they are 3ft. below, their entrance is FREE 
Promo is as follows: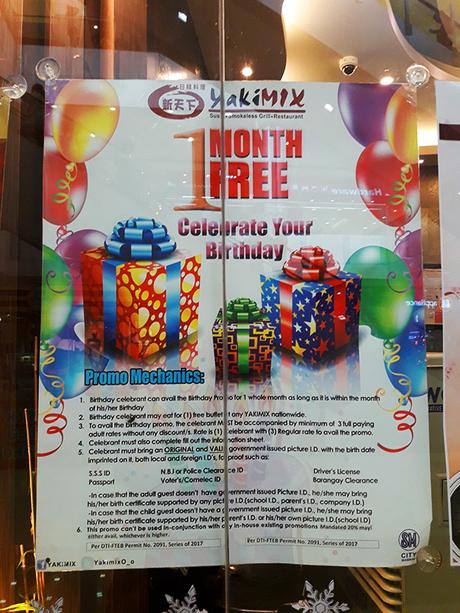 birthday promo
> Celebrant's birth 
month
: He/She is FREE when accompanied by 3 other paying adults> For big group reservations, it is best to contact them directly (detail given at the bottom)
Here is the video of our recent visit there:
Location: 
G/F floor of SM City Masinag, Antipolo 
Operating hours: 
11:00/11:30 am to 3:00 pm for lunch, 5:00pm to 10:30pm for dinner
Contact nos.:
 8781-4182 or 8781-4183
website: 
http://beta.yakimix.com.ph/home/
Facebook fan page: 
https://www.facebook.com/yakimix/
Instagram account: 
https://www.instagram.com/yakimix_official/