Last week I emailed the BDJ team about the shipping of the September boxes, they told me that the boxes are due for shipping on the 3rdweekend of the month so it means that the shipping will be on Sept. 20 – 22.  But there was a change of plans regarding the delivery; I got an email last Friday (which is the day of my birthday) at precisely 8:30 pm that the boxes will be delivered the following day! It really made my night! I thought my heart will jump out of my chest because of the excitement I felt after I read the email. :D This box is one of the things that I treated myself with because it's my birthday month and I just turned nineteen and it's a little bit saddening because this will be the last year of my teenage years. Hohoho

J


This month's theme is "You are the fairest of them all!" And I believe that the people who are born in the month of September are the best-looking! Oh, just kidding! :D We are all beautiful in our own ways! We should always remember that,

okay

?

J

With all that being said, let's get started and see what the contents of this ahh-mazing box are!
Saturday morning, the box was delivered at my house. It was really a good way to start my day and also a good timing because I received the box hours before I go to the Come play 2013 Goody event that afternoon. I actually got a chance first to see what's inside the box. Here's a photo of the box upon delivery.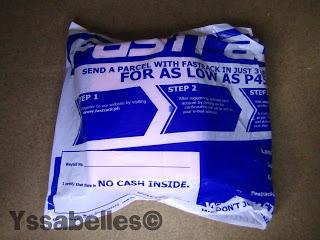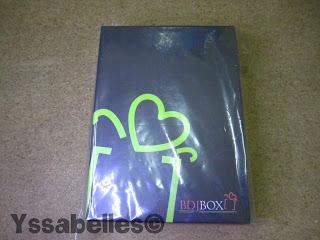 Upon opening of the box, the first thing that I saw is the "You're the fairest of them all" stickers  and the card where the description & prices of the products were written.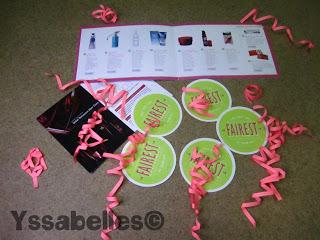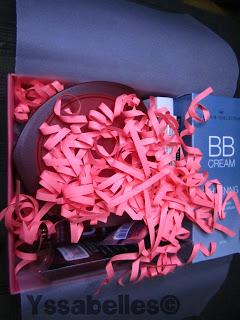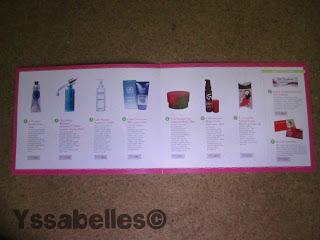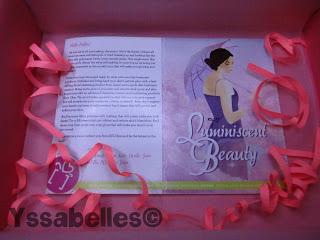 According to my friend Gina on her blog posts about the previous boxes (do checkout her blog, www.ginaholic.com) usually you will receive 5 – 7 various products on each box. For this box, I got 7 products all in all plus 3 vouchers.  Here's a snapshot of all the goodies inside the box.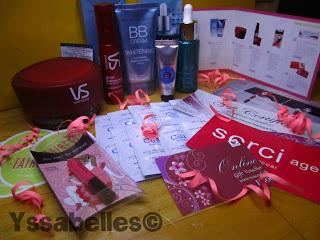 Now, let's take a closer look of these goodies!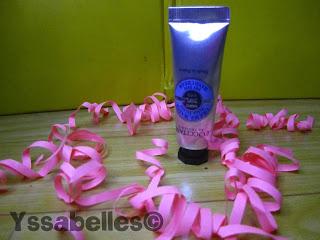 L'Occitane Hand Cream, 30 ml (Php 300)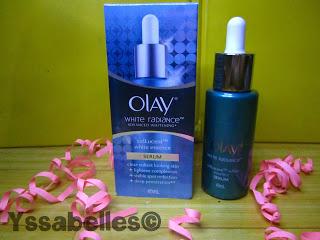 Olay White Radiance celLuscent White Essence Serum, 40 ml (Php 1499)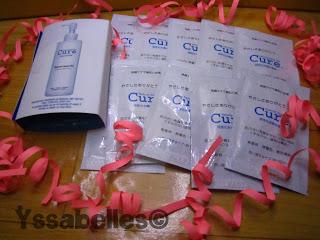 Cure Natural Aqua Gel, 250 ml (Php 1500)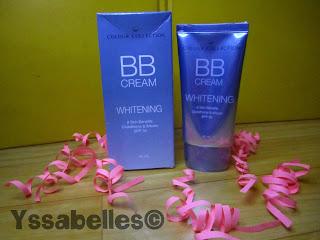 Color Collection BB Cream, 40 ml (Php 499)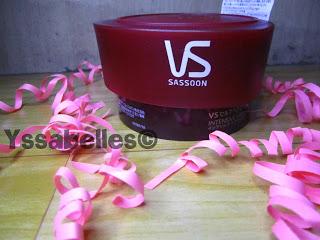 Vidal Sassoon Hair Treatment Mask, 178 ml (Php 349)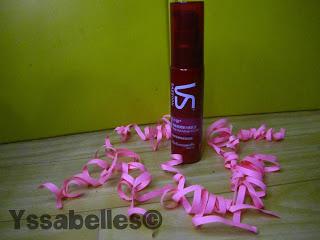 Vidal Sassoon Magic Style Activator, 30 ml (Php 349)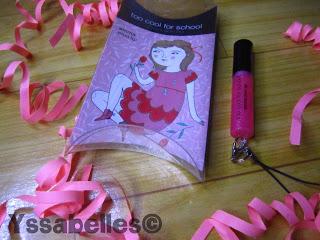 Too Cool for School Emma Mini Lip gloss, 3 g (Php 245)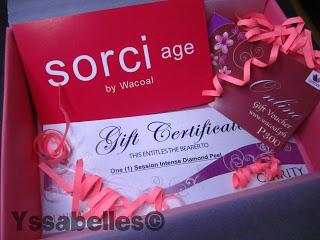 Clarity Intense Diamond Peel Voucher & Wacoal Vouchers (Php 1000, Php 795, respectively)

Once again, here are the goodies inside the September BDJ BOX. These products can surely help me to be the fairest of them all!

J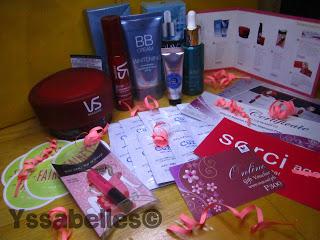 They're all ahh-mazing right? I can't wait to try all of these products. If you have any requests for a review of any of these products I would love to make one for you, just leave a comment below. And now, I'm so excited to see what's inside the October Box!

J

I hope you enjoyed reading my unboxing experience, till my next post! <3
XO, Yssa
PS. I'll be posting a birthday haul one of these days so watch out for it!

J

Do you want to have your own BDJ box too? Just visit www.bdjbox.com and subscribe now!You may also want to check out their twitter and facebook accounts, so here's the links;www.facebook.com/bdjboxwww.twitter.com/bdjbox
Follow me! :DInstagram: @yssabellesTwitter: @yssabellesBloglovin' : Alyssa FranciscoMy other blog: yssatriestoblog.wordpress.com