Since I was pregnant with Ethan and even now there's always been one company that has continually made my list of top 5 Mummy/Baby brands and that brand is the ever-popular 'Pink Lining'.
If you haven't heard of Pink Lining before then where have you been, haha? They make the most beautiful changing bags you'll probably ever see and they're probably one of the most popular changing bag brands for Mummys and babys everywhere! 
I brought one of their floral Blooming Gorgeous bags a while ago now and was stunned when it arrived and it was more amazing than I had imagined. I'd never been so excited over a bag before in my life! They recently asked if I'd like to review their Wise Owl Yummy Mummy changing bag and I  absolutely jumped at the chance!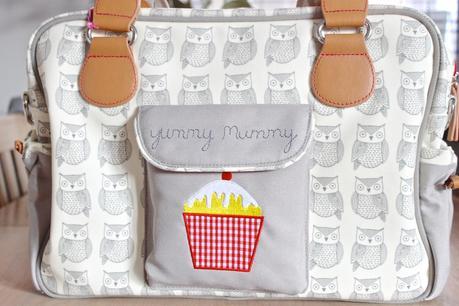 The bag as you can see is absolutely stunning! SO many people, including myself, are huge fans of the owl print/pattern so this will no doubt be one of their most popular designs. I wish there were the words for how much I adore this design, but there aren't so hopefully you can tell by the pictures just how lovely it really is.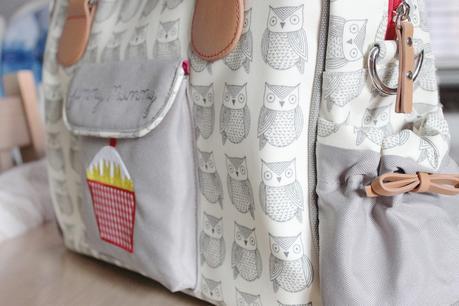 The exterior of the bag has two canvas elasticated side pockets with pretty PU bows and a front canvas pocket with the Yummy Mummy slogan and cupcake patch. The bag comes with an adjustable shoulder strap that is long enough to fit over any pram/buggy handle bars. Internal Features: 2x insulated bottle holders, 2x nappy pockets, pen holder, key fob, mirror, phone pocket, small zip pocket, padded changing mat and wet zip bag.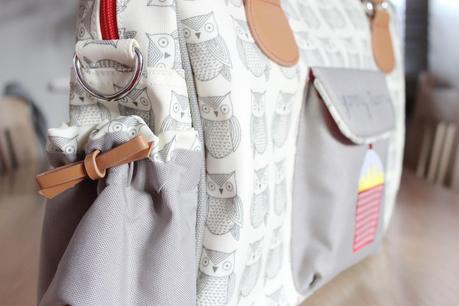 There is so much room inside the bag, much more than the photos are able to capture, and all the different pockets make it even more roomier and give you much needed organisation space that us Mums require!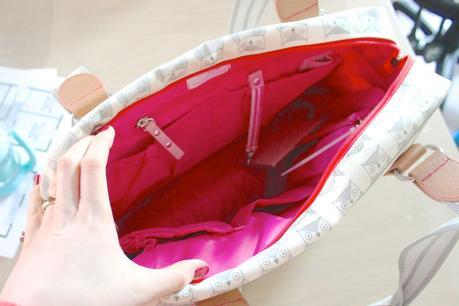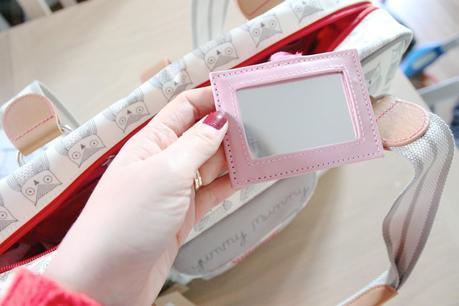 On the bottom of the bag there are studs so that when you put down the bag on the floor or wherever it goes down, the bottom of the bag doesn't end up getting scuffed! I love this feature of the bag as it just helps to keep the bag looking lovely and new for longer!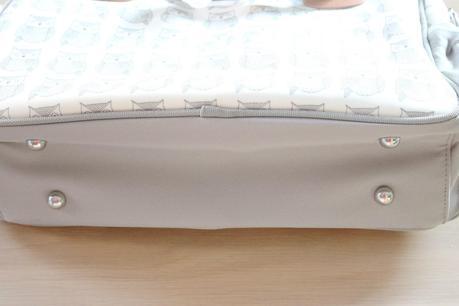 This bag retails for £79.00 and is available to buy from Pink Linings website (which I urge you to go and have a look round if you haven't already done so, as if you haven't visited their site, you are seriously missing out!) 
Pink Lining Competition
For Mothers Day Pink Lining are asking Mothers for their definition of Motherhood in just 6 words in their latest competition See here! Why not check it out and enter yourself to win some great prizes! 
Here's my definition: 
"Utter content, indescribale happiness, unconditional love".