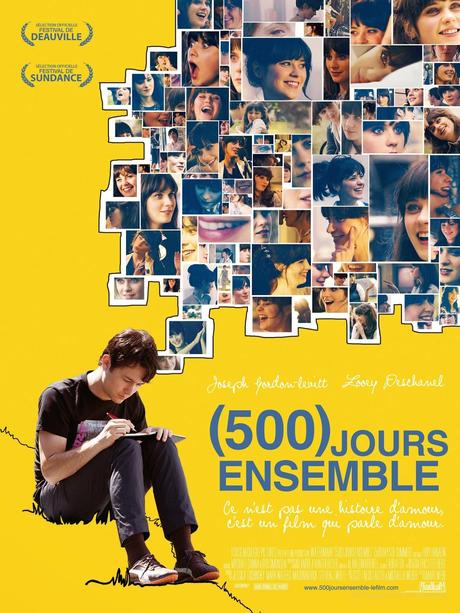 I know, I know, it's been quiet chez moi for the past few weeks. The truth is that not much has been going on. Even with this gorgeous spring weather we have been graced with, I've been mostly indoors. I have been rewriting my old adventures, tightening up my words, which doesn't exactly make room for new ones as my days are spent essentially living in the past.
A few weeks ago I began an Advanced Memoir class that has also been consuming much of my time from the hours of class readings I have per week, as well my first big class assignment. I submitted a re-written chapter from my memoir that took about three weeks to revise to my (somewhat) satisfaction. So, are you snoozing yet? I wouldn't blame you if you were, I find talking, or rather writing about writing incredibly boring. 
In exciting news, Aurelien and I are heading to New York to get - wait for it - married! We thought we would make it official over there too. Why not? We're not doing the ornate guidette New York wedding that at one point was going to happen, we were thinking something a bit more pastoral. We chose a duck pond near my mother's house to conduct the ceremony, which will be followed by an early dinner at a restaurant in the area with a few friends and family. Simple and small.
We of course are anticipating drama from my Italian family. It wouldn't be a family event if there wasn't any. So far we have received 5 requests about seating from this guest who cannot sit near that guest due to some unreconciled vendetta. There are 30 of us. How many vendettas could their possibly be? I just hope no one tells me on this trip to make a consultation appointment with Dr. Tornambe to consider liposuction. That was, like, a thing one year. 
Breaking out of my writer's hovel, last Friday Aurélien had asked me to meet him at the H
ôtel de Ville metro stop at 7:15. No explanation, just meet him there at this time. Since we are seldom in this part of town, not since I moved from la chambre de bonne, I was at a loss. Quel grand mystère! I, however, knew something was up when he left the house in his Repetto white jazz shoes...
In my Friday night best, I arrived early in a black wool Givenchy dress that I pulled out of the caverns on my closet. Ascending from the steps of the metro, I felt the comfort of spring; it was 7 pm and the sun was still shining bright. So, I'm not sure why I thought he would instinctively go into The Body Shop to look for me but while he waited for me just outside, I was "killing" time getting sold all sorts of doodads that I apparently "needed". 43

€ later, I thought to peek my head out onto the street, where I found Aurel with a new coif à la Don Draper (when he's not greasy and drunk) holding a bushel of one of my favorite flowers, daisies. 
"Where are we going?" I asked, as we crossed rue du Renard.
"Do you know how annoying you are with surprises?"
"I do," I admitted, "So where are we going?"
In silence we threaded down the tiny cobblestone streets before
Châtelet

before crossing in front of the Pompidou. At then I got it.
He had brought me to the exact same place we met almost three years ago on our blind Adopte Un Mec date. To commemorate 1000 days together, he handed me this, the first movie we saw together: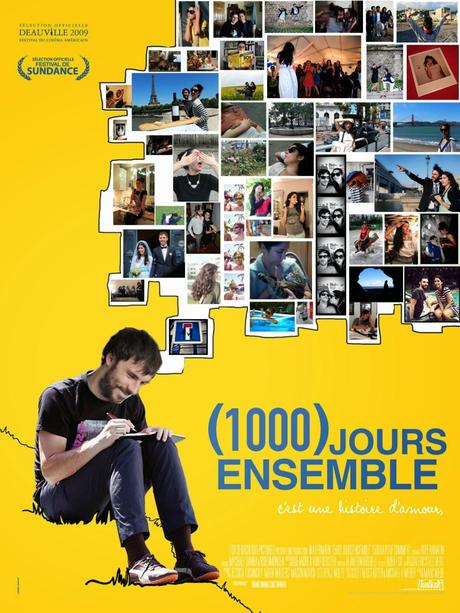 As you can imagine, I was flush with emotion (even with his head superimposed on Joseph Gordon-Levitt's body!) at the time he took to make this montage of not just photos of us, but photos with friends I have made here, friends back home, family, and Charotte. Before I could recompose myself because I was embarrassing myself, he re-proposed. Now he went and really done it!
We never really had a story (OK, my mom, her pantyhose and the ring at Nation was a story), and we still didn't have our wedding bands from the French wedding, so now we have both. Just as I was accepting to remarry him in New York, I received my official rite of passage to my life in Paris: a pigeon shit on my Givenchy. And it was just perfect.
I hope you are all enjoying your spring, I hope it has finally warmed up on the east coast, and I wish you all a lovely weekend! Bisous de Paris!