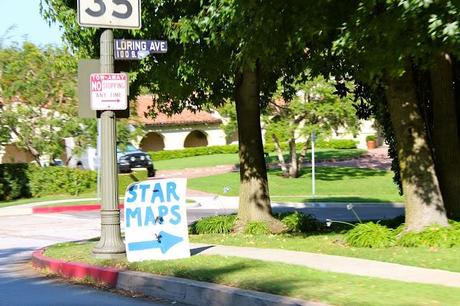 The sun must be impairing my thinking because I never want to go back to Paris! California is once again enticing me with her juice bars, coffee shops that offer almond milk, small talk with complete strangers, smiles, bright-colored fashion, 60s architecture, and those palm trees. 
I kid, I kid, Paris is my new home that I absolutely adore but I would be lying if I didn't feel like I am cheating on her a bit as I relish each day in the Sunshine State. Here are my next batch of postcards from the City of Angels...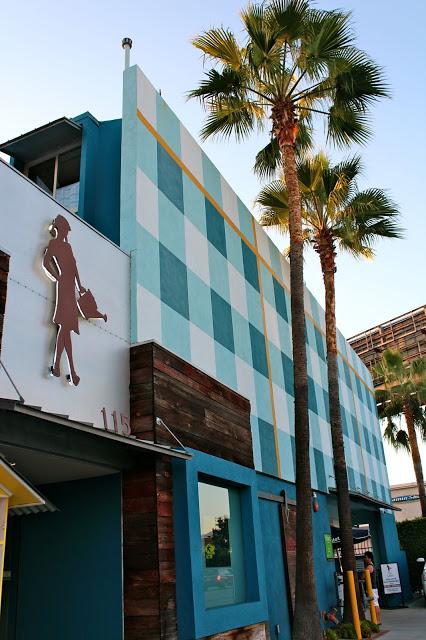 We stayed at the fantastically kitch Farmer's Daughter hotel on Fairfax across the street from LA's Farmer's Market. I picked the hotel for the location, reasonable rates, irresistibly charming decor, excellent reviews, and out of my own curiosity. You see, I had stayed at this hotel back in the early 2000s (during my way more coquine days -- oh mon dieu), back when it was a rundown rock n' roll motel with flickering fluorescent lighting, staff that resembled the janitor in the "Smells Like Teen Spirit" video and the hotel guests were a revolving door of up-and-coming bands on tour as opening acts as well as suspected ladies of the night. 
To observe the more adventurous days of my youth, I did what any cheesy chick would do: I bought the t-shirt. At a yard sale years after my wild weekend, a woman was selling a t-shirt with the hotel's former logo on a faded yellow shirt, the same color as the nicotine stained walls of their hotel rooms. I couldn't resist passing up the two bucks for the memorabilia.
Fast forward 13 years later, the hotel has been fully renovated, redesigned into a full service boutique hotel and caters to tourists, honeymooners and industry professionals. It was truly the perfect choice for our Hollywood lodging.  Thinking I was cool, the first day we arrived, I went wearing the hotel t-shirt. Okay. That's worse than going to the concert wearing the band's shirt. Way worse. Especially since several guests had asked me questions and me, not understanding why, and coming across as the world's worst employees as I blew off their requests. And second, the hotel staff thought  The shirt got shoved back into my suitcase not to be taken out until we leave California.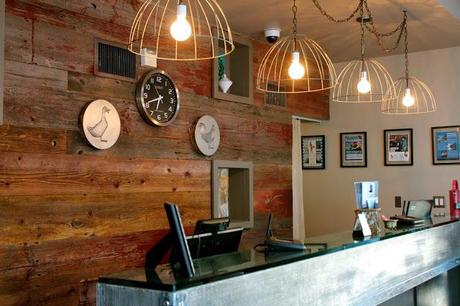 One touch I appreciated walking through the lobby was the central air gently wafted out gardenia scents.  A vast improvement to what the hotel smelled like before.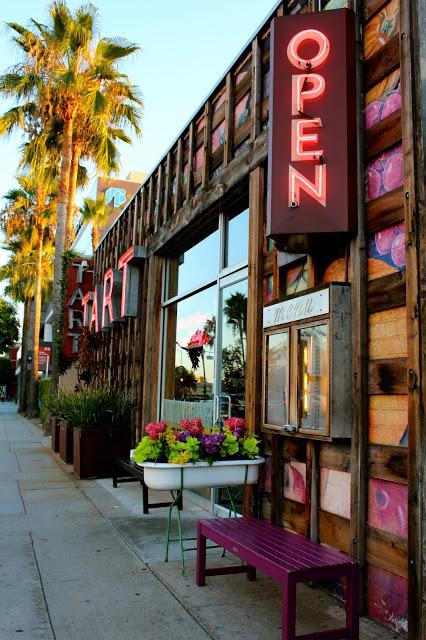 The hotel restaurant Tart...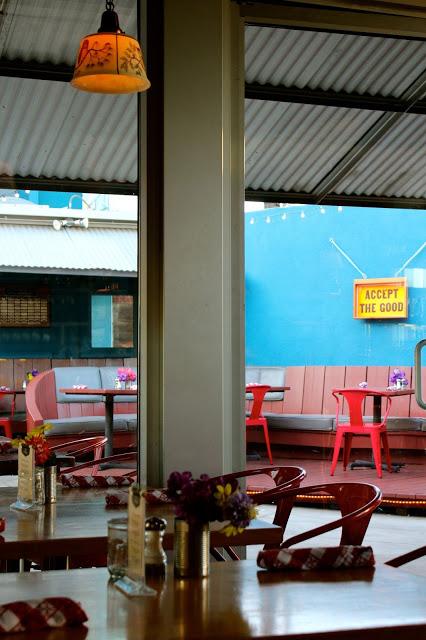 ...that served as our nightcap spot, working our way down their creative cocktail menu.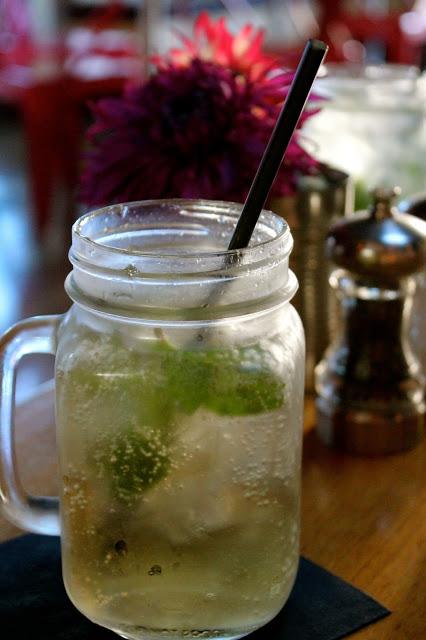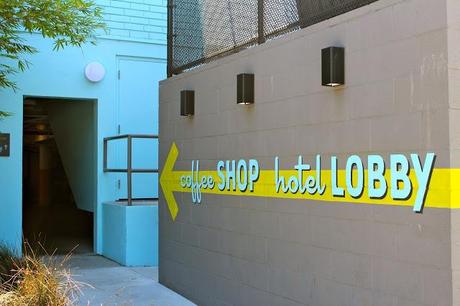 It wouldn't be a trip to Hollywood  if I didn't stop at my old job, The 101 Coffee Shop.
I can say it now that it's years later but I really was one of
the worst servers. I pretty much sucked.
It was no wonder I only got the 6am shifts...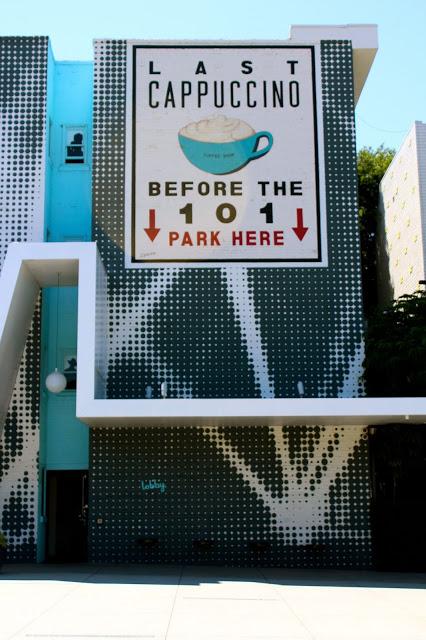 It was nice to see that nothing has changed at one of Hollywood's favorite greasy spoons and even saw some of the old regulars.
I got my usual iced soy latte and a tossed Greek salad...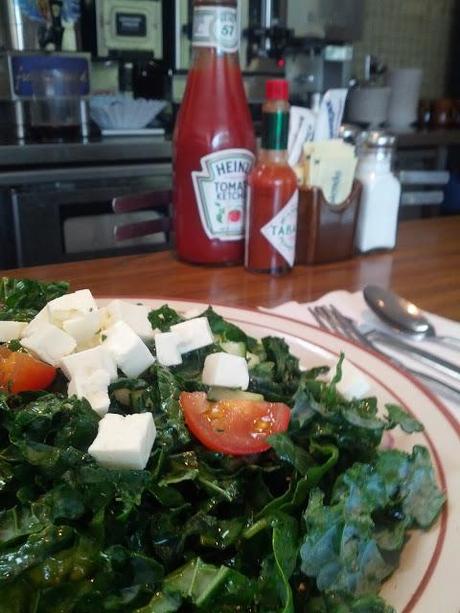 ...that apparently got a makeover.
California is crazy about their kale.
It's. Everywhere.
Even at diners.
I love this state.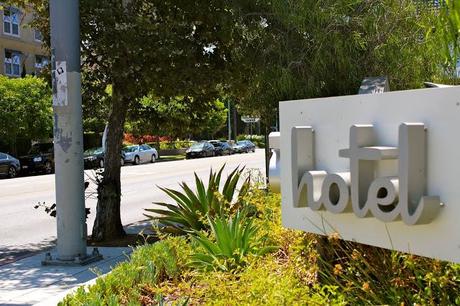 And then I took Aurélien to mecca.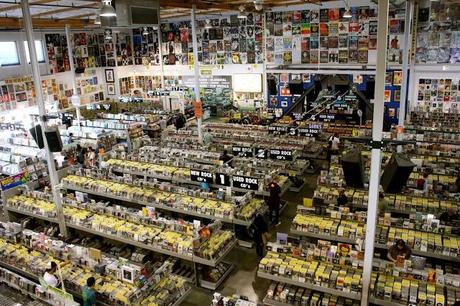 Amoeba Records on Sunset.
He stood in shock for about five minutes.
Then one day during our trip, 
he got all French on me a
nd asked if it was possible
to get a French baguette anywhere in LA.
Laughing off this impractical request, I reminded him that we were 
in Hollywood and that they hadn't imported bread since
Jennifer Aniston went on the Zone Diet in 1999.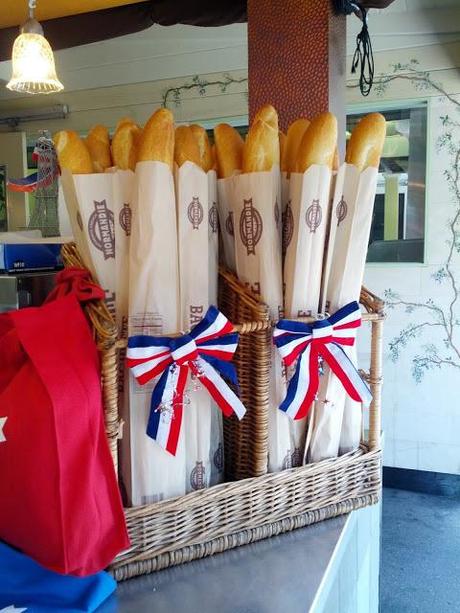 I then stood corrected.
And then....this happened...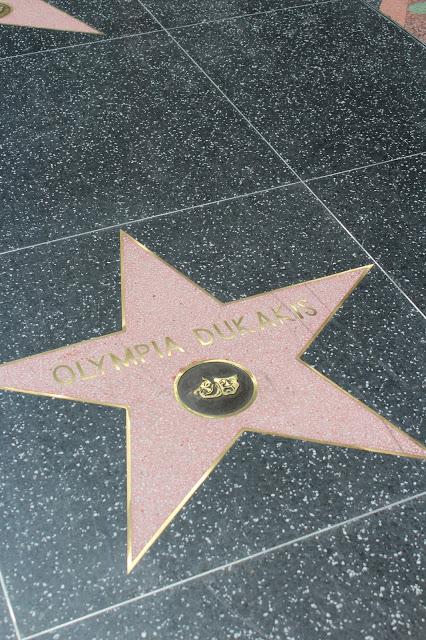 I found her when I was not even looking. Olympia!
Seeing my enthusiasm as I snapped photos of Olympia's star like a possessed fan, a woman who was wearing a name tag that read the name Bobbie popped out of a nearby door and told me to step into her office. She had something to show me. Usually I would never follow a stranger under these pretenses, but rationally thinking, who would lure someone into their death lair using Olympia Dukakis as bate? So I followed.. Good thing I trusted Bobbie because this is what she wanted to show me...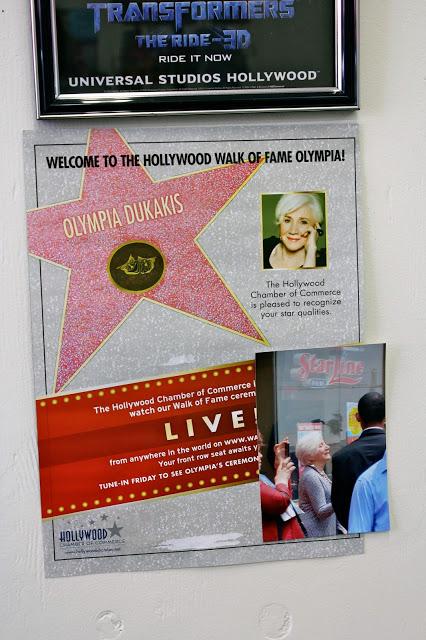 I'm not the only one proud of Olympia's star!
I was so bummed I missed what was clearly a celebration!
Look how happy Olympia looks!
Good for you, girl.
We wandered around town a bit
and for the first time since I have moved to 
France, felt so little.
I wonder why...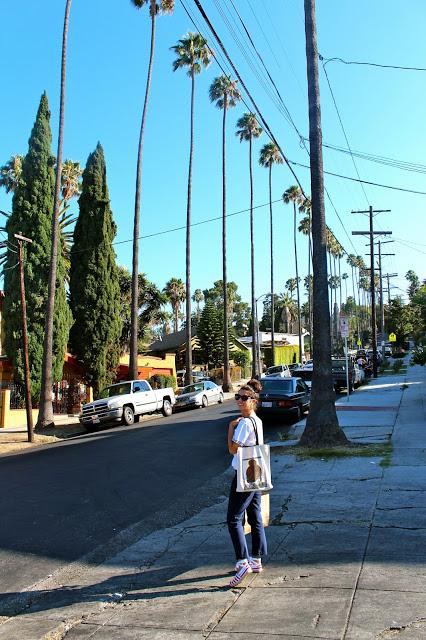 We had the quintessential Hollywood afternoon lounging with good friends Brett and Sti at her 
Melrose Place complex with tons of juicy neighbor gossip and a pool to encourage it.
Just as we were getting the total dish on the guy in Apartment 102 who left the grill on all night, 
this came creeping out behind the grotto.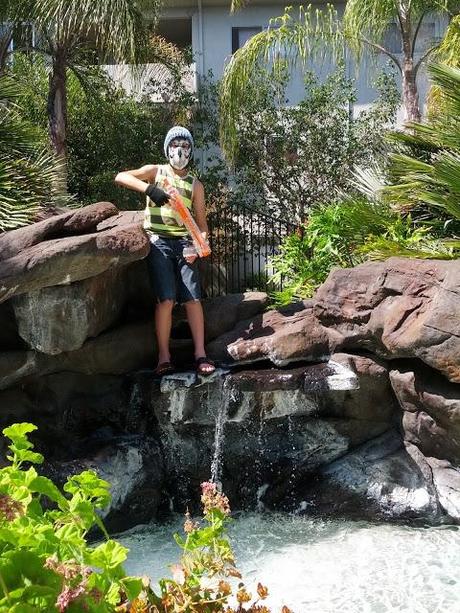 This is Aspen.
He bought his skull mask on Hollywood and Cahuenga.
He is 12.
And he is making a movie.
Of course he is and of course I asked.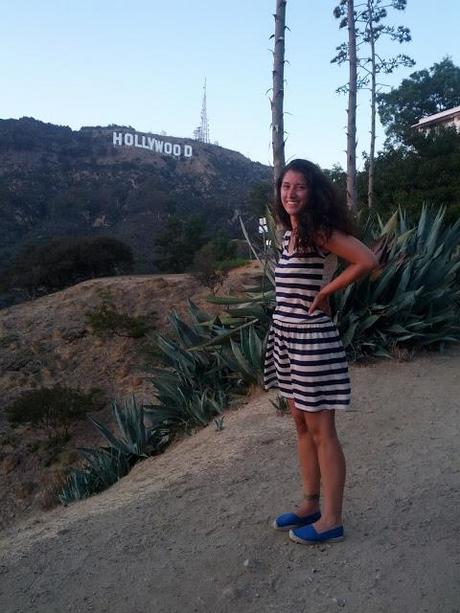 You know I just had to, right?
I had to go in for the money shot.
And almost getting hit by a car for it.