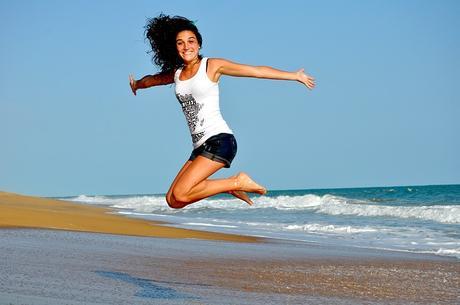 Hi friends, wellness can be yours again! Not long ago, I was trapped in my body and it was a completely devastating feeling. I would get up sometime around 10 or 11a.m. I would stay in my pajamas, and I would wander downstairs to take my medicine and slowly make my way to the couch. On good days, I would put clothes on...and maybe even make it to the grocery store. On bad days, the other 6 days of the week, I would not make it anywhere. I started to believe that was my life. That was where I was going to stay. I live with 7 invisible diseases, and the last 3 were autoimmune related as well as fibromyalgia, which caused increasing amount of inflammation and pain. I put on 25 extra pounds which looked like more. You could see it in my face, belly, and thighs.
What does this have to do with you?
Are you feeling lost and unsure of your future wellness goals?
Do you feel like you could get things together if you only had the guidance?
Did you suddenly look at your weight and think...how did I get here???
Are you stuck in a rut doing the same things everyday, not seeing results, but you want to do more...be more...live more????
If you answered yes to any of the above, then this program is for you!!
I am sure you have tried many different things by now to improve your health, and I want you to know, it's not your fault. I was in the exact same place you are in. I have helped coach hundreds of people who did not know the things that I am about to share with you during this program. What you are about to learn in only 4 short weeks literally took me 18 years of research. It's hard to believe that you could be seeing results like I saw in less than 30 days, but it really and truly changes your perspective on wellness and what that really means!
This program is not like others because I am not trying to get you to buy anything else. I am not selling you a magic potion, shakes, or anything of that nature. I am merely re-training you to do what was inside of you all along. You are guided through 4 weeks with only one task a day, and a new workbook each week that outlines the reasons behind the daily tasks and includes great resources.
What will you get?
Lifetime access to the 4 Weeks to Wellness course
4 workbooks which guide you through the wellness journey
Food, Fitness, Self-care, Stress and Balance tips
Additional worksheets and Journal prompts
A resource section
A bonus opportunity
What happened for me when I implemented 4 Weeks to Wellness?
As I began to work through the 4 areas of wellness, my life started to change. I was losing weight within the first few months without even exercising. I constantly repeated my goals, and kept track of how my body was reacting. I went from hardly being about to walk, move or have any strength at all, to being able to do things I never thought I was going to be able to do again!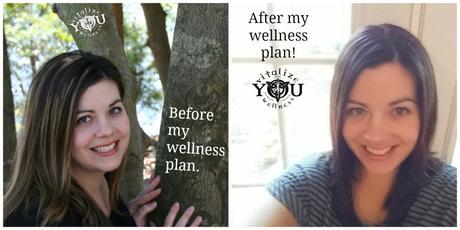 Why listen to me?
I have reversed the pain from my fibromylagia and I became certified in Vinyasa Yoga after 200 hours of training...something I would not have been able to do prior to my plan. I then went on to complete more hours in yoga for Pain and Arthritis as well as get certified in Sports Nutrition. I know what we need to eat to get optimal results. The plan is much more affordable than any monthly gym membership, and gives you everything need to do this at home. This is so important if you are trying to change your life, but going to a gym right now is virtually impossible or a scary thought. By the end of the 4 weeks, you will have learned enough to continue implementing the strategies at home, and possibly even be ready for some group exercise or even yoga like me! You will have everything you need to do this at home. I believe in you and am ready to support you if you are ready to say YES!
Here is the link in case you missed it: 4 Weeks to Wellness
Comment