A dance call is very unique compared to other types of talent auditions. While they all share one common element, your talent and skills, a dance call follows certain guidelines.
Whether you are new to the industry, or have been auditioning for years, it's always great to keep some of the following tips in mind.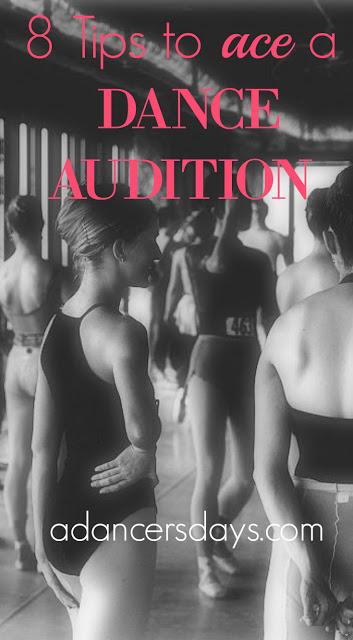 1) Eat healthy and early
Even if you are tired and worked up with nerves, make sure to eat a good breakfast or lunch early on in the day. Don't eat too close to the audition. 
2) Look clean
This is extremely important! In dance it's necessary to look both polished and ready. Wear tight fitting attire that accentuates your physique. Try to find colors that flatter your skin tone and attract attention to your pluses. During an audition it's normal for them to see your physique, technique, and the way you tackle the choreography. Ladies need to wear make up that's not too heavy, but definitely shows up enough to enhance facial features. Longer hair needs to be tied back and away from the face, so your face is open.
3) Keep up with the combination
Your ability to follow and learn the combination for the audition is important. Make sure to pay attention, look, listen, learn, and copy the style that's being shown. A choreographer will want to see if you can pick up this style quickly and fit in with the show.
4) Don't be afraid to ask 
If you don't understand something or need to get closer to the choreographer, don't be afraid to ask if you can rotate to the front line. Don't just rely on copying your neighbor who may have it wrong. Questions are always welcome and others may be wondering the same thing.
5) Rock the elimination round
After the choreography has been taught, auditions usually move to the elimination rounds. Most likely they will put you in smaller groups of 3-6 people. You will most likely get to dance the routine twice through, but not always (make the first one count!). If there is a second dance, the back line and front line will likely exchange positions. You will have this time to shine, so pay attention to your style, technique, and be yourself. If you happen to make a mistake, just pick it up and go on. Walking away is the worst thing you can do and shows that you tend to crack when under pressure. After you dance, remain in your place until a team member dismisses you.

7) Be professional when waiting
A good rule of thumb is to respect others' dancing time, and stand on the sides while you wait for your turn. Keep yourself warm and focused on the choreography. Another big no-no, is to talk during the audition. It can really be disruptive to the rest of the team.
8) Finals
Okay, the first part is over and everyone has danced. Now it's time to wait and see if your name is called. Keep focused and keep your dance clothes on just in case you are asked to dance again. They might need to be refreshed on your particular skills, etc. Don't get down on yourself if your name wasn't called. It doesn't mean that your audition went badly, it just means that you were not the right the fit for this particular show. Let it go and keep trucking. The key to being a professional is the ability to deal with rejection and carry on, knowing that there is always another audition ahead.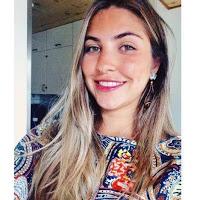 Author Bio:
Jane Grates
Jane is an entrepreneur from Copenhagen, Denmark. She loves to travel the world visiting popular destinations together with her husband. When not travelling, she stays busy managing her websites,
Nicershoes
, Runnerclick,
GearWeAre
and
Jane's Kitchen
.