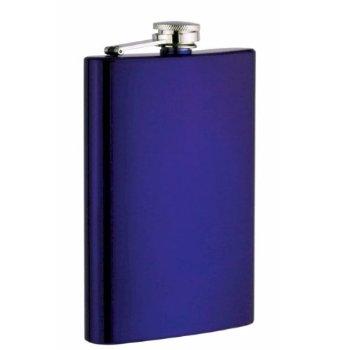 This 8oz stainless steel polished powder coated flask is a great buy! The sturdy design, screw down cap, smooth and shiny surface and thick powder coating combine to make this a high quality buy at a super low wholesale price. This unique drinking flask sports a durable shiny painted coating that not only looks great but adds durability and style! When you need to shop for hip flasks, shop at our store and save! This flask is perfect for engraving! Each flask is individually packed in a plain black box and comes with a limited lifetime warranty against defects.
8oz Capacity
Bright Colors
Stainless Steel
Distributed by www.Flasks.com
High Quality, Low Wholesale Price!