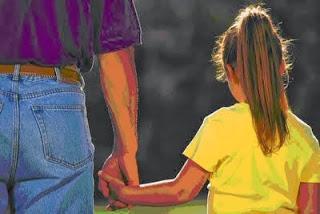 We all saw dreams and to make it live we put all our hard work and efforts. There are long lists of my dreams, some had fulfilled, some are about to and some are in queue, But I have a dream which I can never fulfill. 
I wanted to purchase a gift for my dad from my first salary. When I was in school at that time only I had decided that after my studies I will do a job and from my first 

salary I will

 buy gifts for my family, especially for my dad. 
My dream was shattered when I lost my dad in 2009. I was in my graduation final year at that time. Wanted to see the happiness in his eyes, wanted to see his first reaction and wanted to hear his first word. 

when

 I got my first salary mom and my elder brother was happy. I was also happy but 

there

 is something which is incomplete. T

hat

 night  I cried a lot in my room. My dream is still a dream which can never be fulfill....